When I was down in Arkansas back in May, I discovered a hot guy at work one day and asked him if he had ever done any modeling…surprisingly he told me that he had done some at one time for a friend and would like to get into it even more. So I asked him when he had some free time and it turned out he had some days off while I was there and was able to shoot him…he had a hot exotic look and lean slim build…he had a lot of experience flirting with the women so he was a natural on expressions….
…and wow…look at those peepers too….
…and then we went to a beautiful waterfall location and I started him in holie jeans…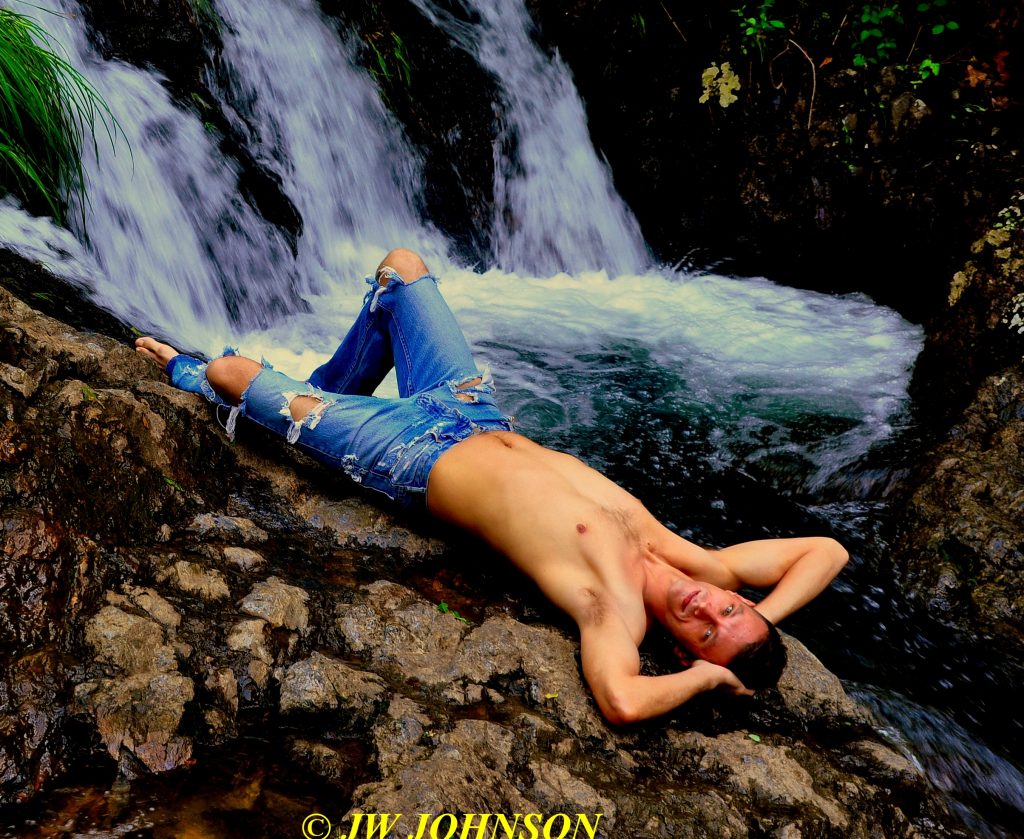 …and then I had him shut his eyes and act like a dreamy guy….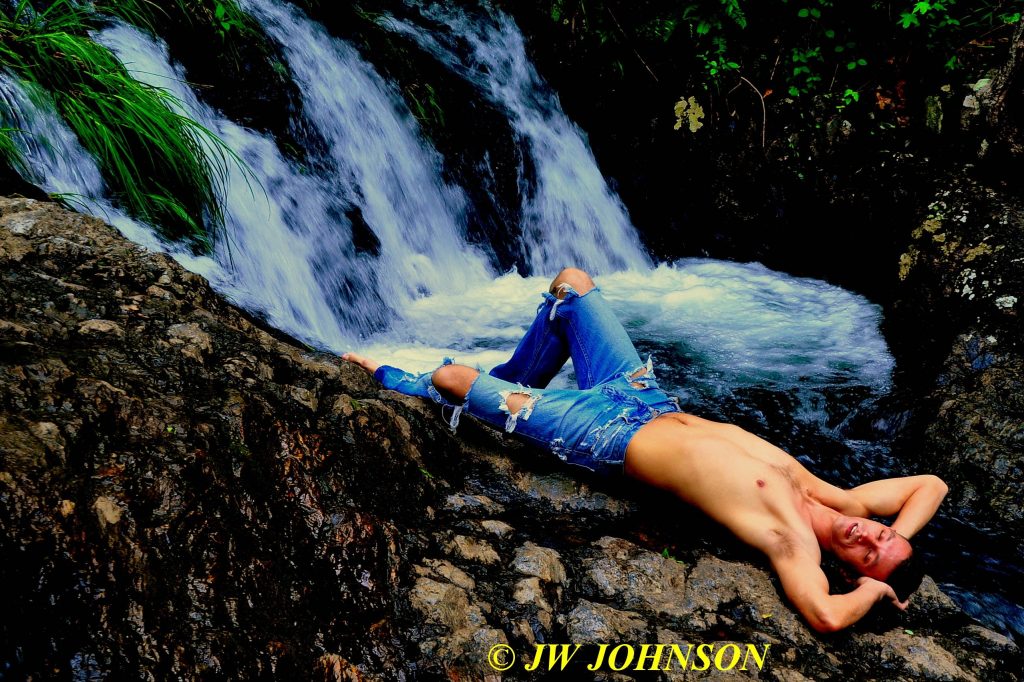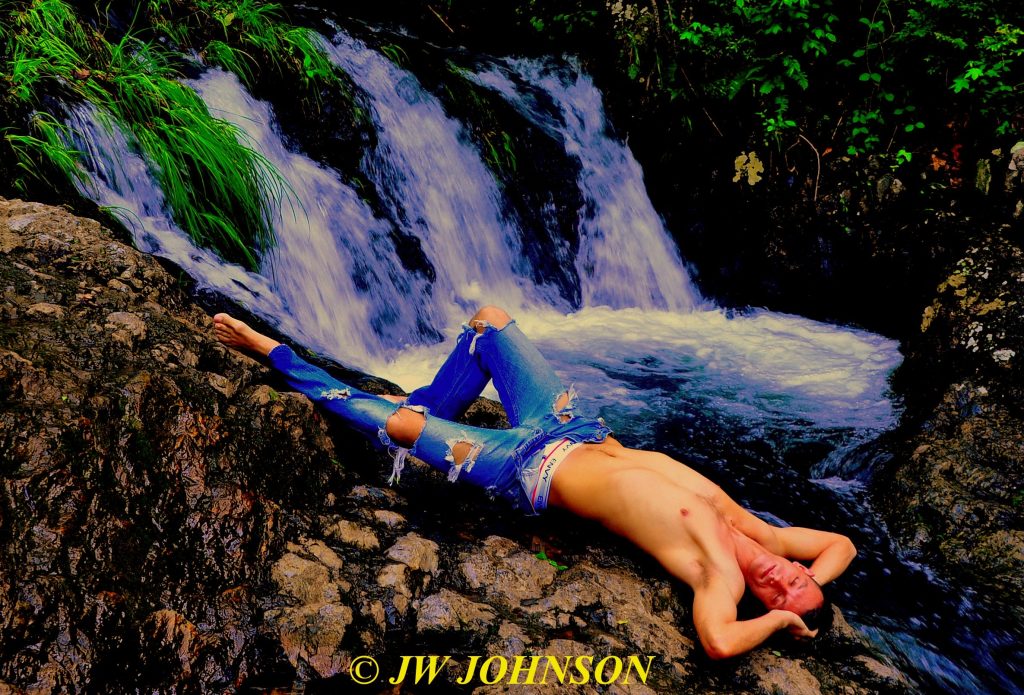 …this waterfall location has two separate waterfalls…above is the upper set of falls and below is the lower set of falls….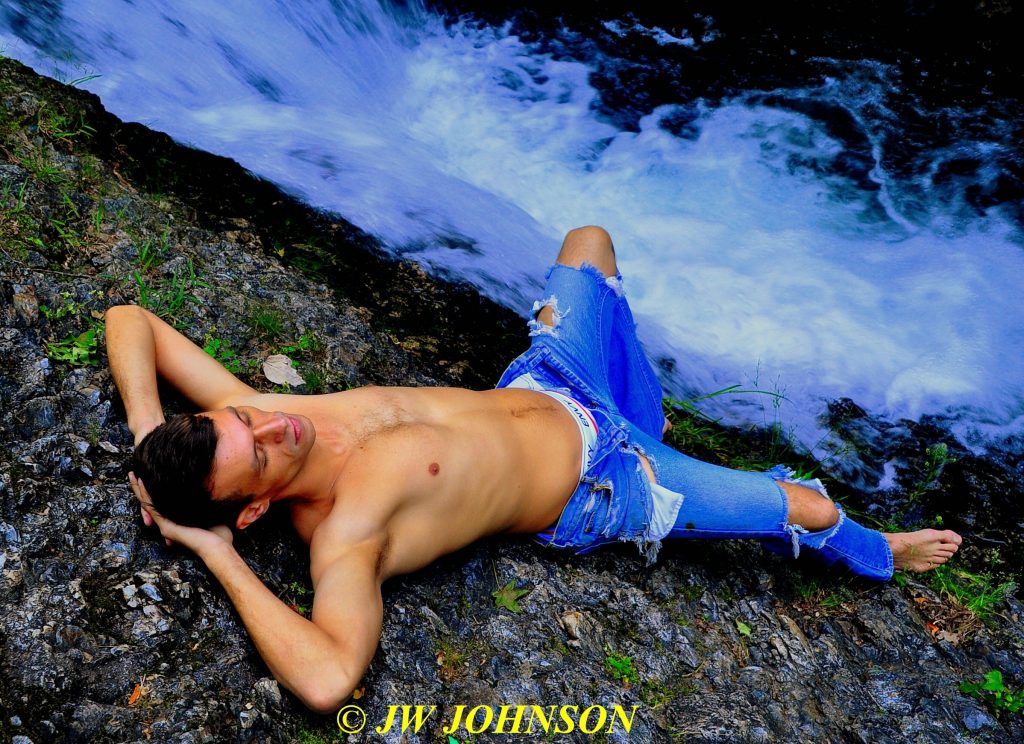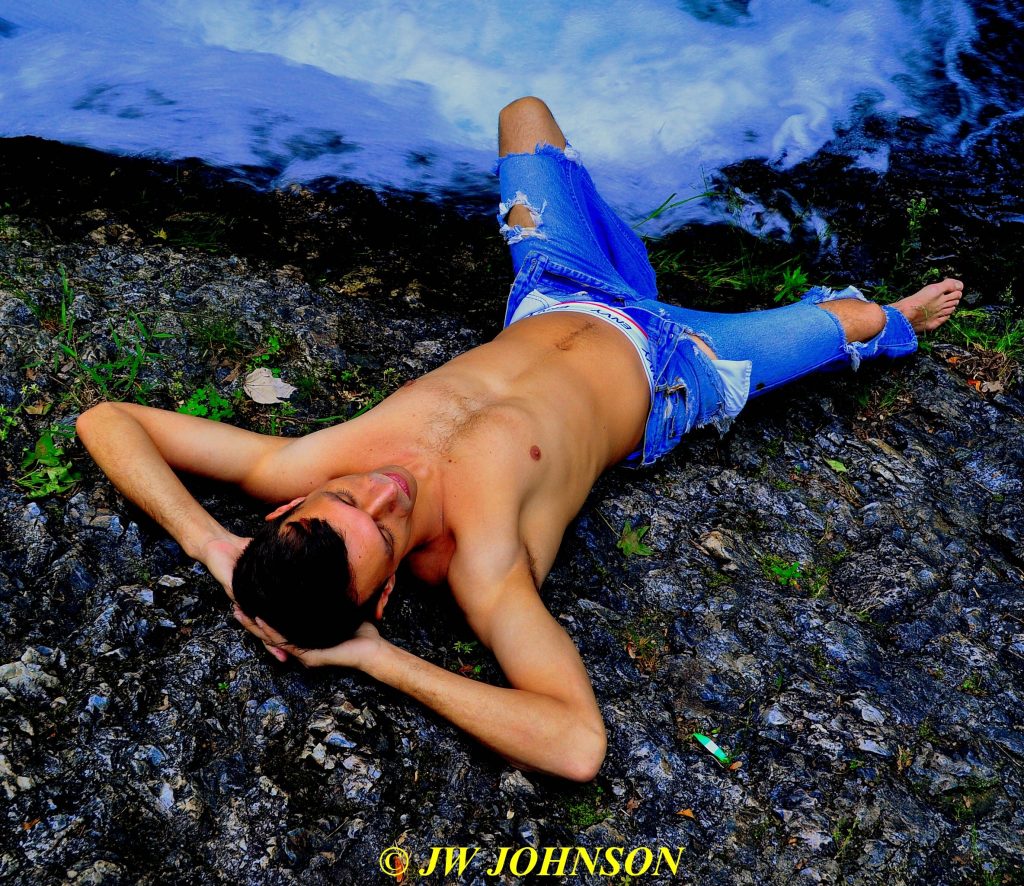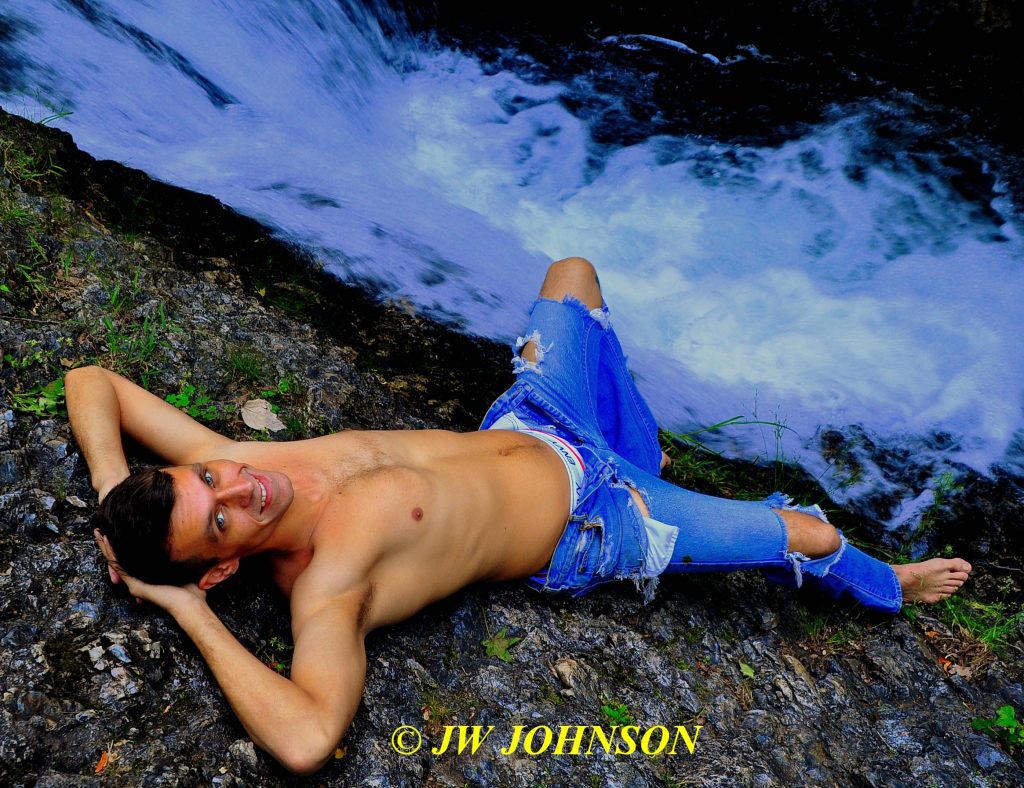 …Jake made everything there look good…on this day, after some extra rainfall…there was actually three sets of falls…one directly behind Jake in the photo below in addition to the other two….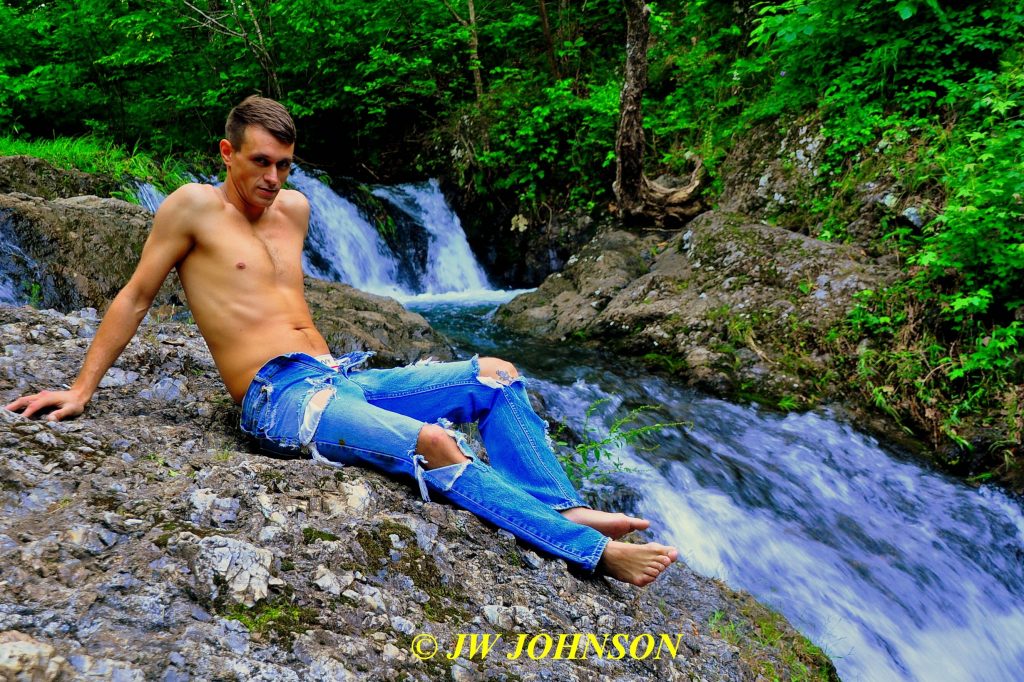 …we were going to go to another location but ran out of time and light…we got back just in time to shoot a couple of sunset images…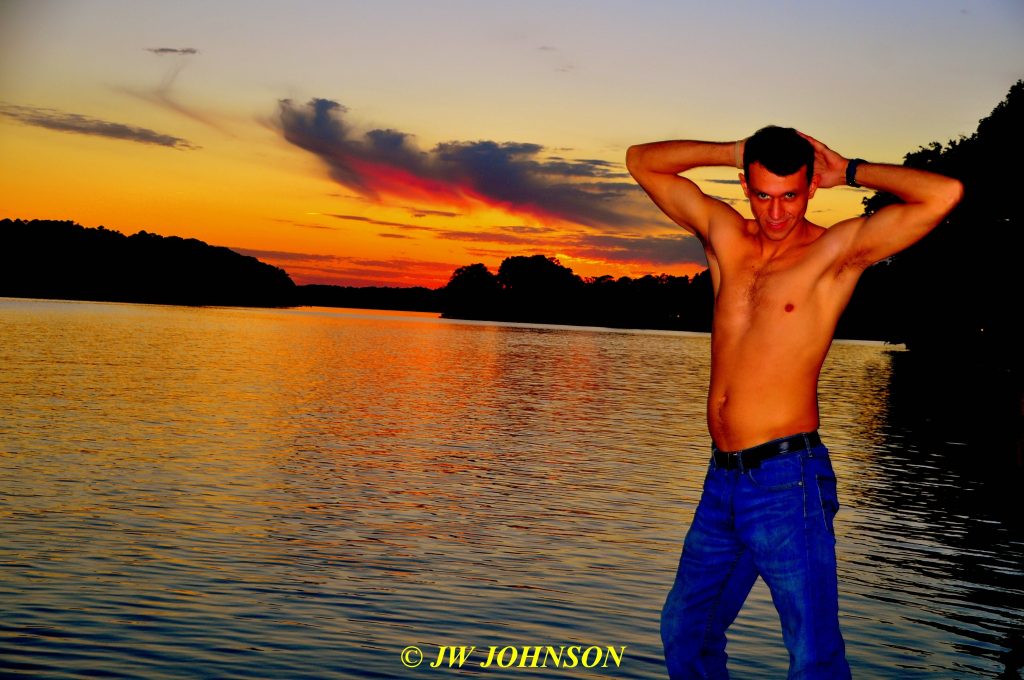 Jake was great to work with and I look forward to shooting him again in July !!  thanks Jake !!