A few weeks ago, I had the opportunity to work with a hot new model from northern Missouri named Keegan…he is into bodybuilding as well and is a farmboy too. He came down to shoot some glamour work with me on my birthday and then stayed over to work with me and a photographer friend Brad, at the farm of one of our friends. Keegan and I talked extensively by email before he made it down to work with us and had a great personality as well as a hot defined build….def a hot looking farmboy too….I could tell in the first few images I shot of him that he was going to work out well as a natural model….
…Keegan looked stunning in the barn in holie jeans and boots and even overalls…and looked smokin hott in fire gear….
…and we finished out the interior shoot with some windowlight images in blue underwear. Afterward I took him over to his hotel and got him checked in, and then we went to supper. The plan the next day was to get an early start, but that didnt work out due to another scheduled model running late at first and then cancelling out of the shoot altogether.  Soon after arriving at the farm location, Keegan and I started shooting while waiting for Brad, the other photographer, to arrive…I started Keegan in his blue swimwear by the pool….when we arrived at the pool, we discovered it was already occupied by a big and beautiful swan…but we were able to adapt….and Keegan seemed right at home with it….
…and then we moved to the bamboo forest and some flowers nearby….  
…and then returned to the pool to get wet finally in the growing temps and humidity…..
…and then we went to the tack room in the horse barn….where Keegan looked even more at home in his surroundings…..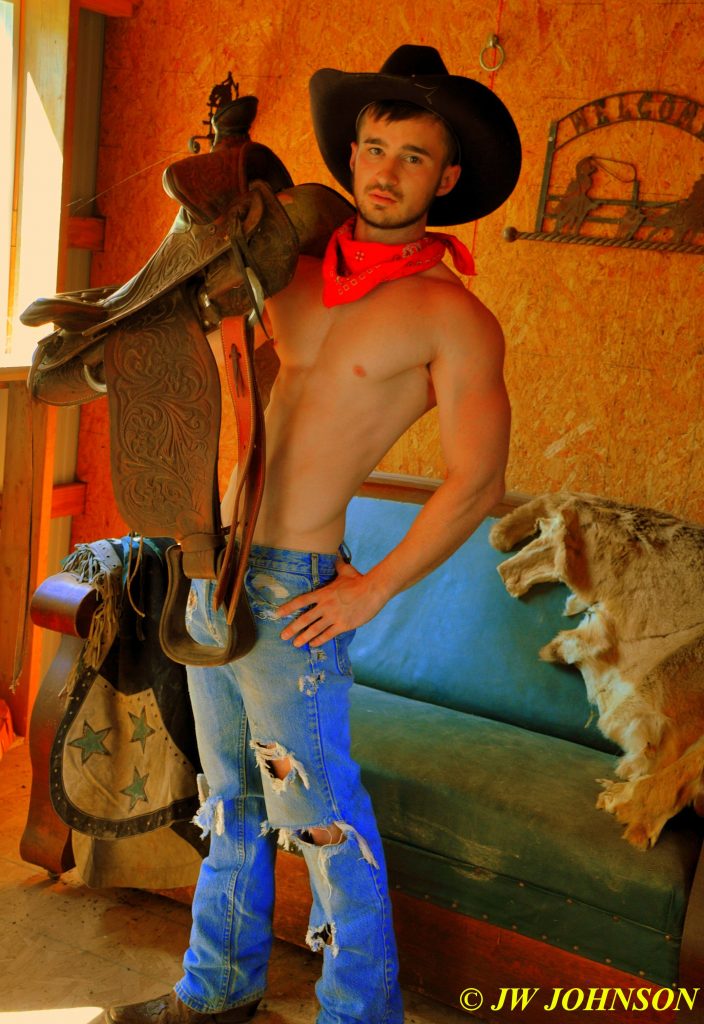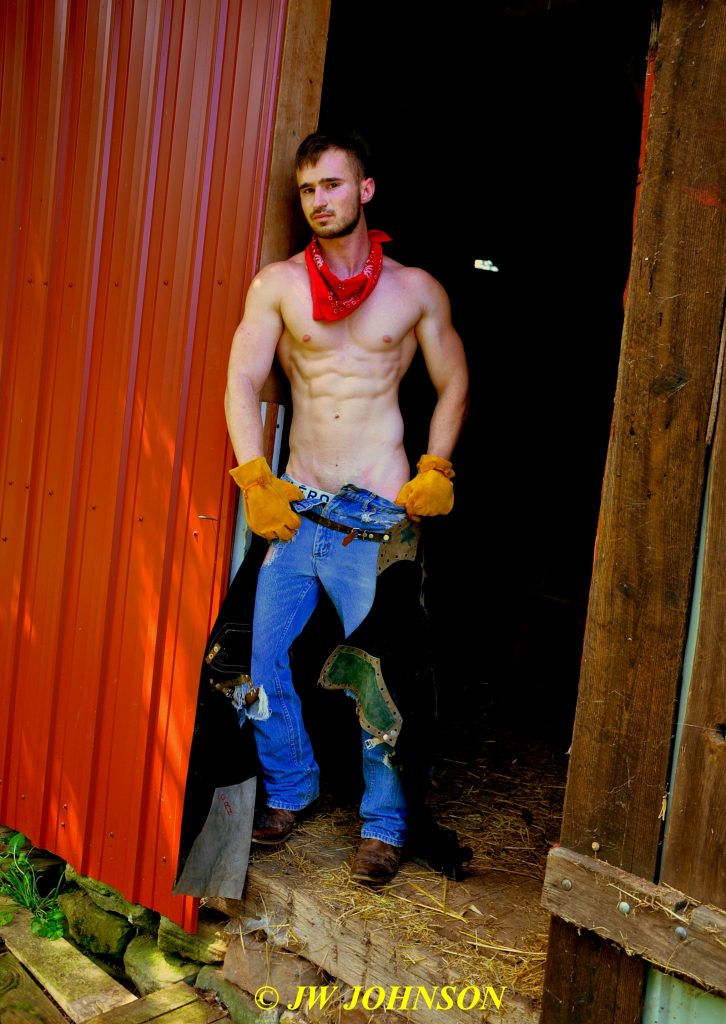 Great model to work with…thanks for coming down to shoot with Brad and I, Keegan !!