After a few years of working primarily with female models in the early 90`s,  I began working with male models as well, having located markets for the guys in the sporadic calendar and poster lines, as well as book covers and magazine layouts….this work was known as Beefcake, shooting shirtless hunky guys in sexy poses to appeal to a female or gay audience.  By the mid 90`s, the Beefcake craze took off and my work with guys took off as well.
Cheesecake, for the first time ever, took a backseat to Beefcake, at least for a few years. I continued to shoot the Cheesecake work, because the dealers still needed their posters for the shows, but by the mid to late 90`s, my work primarily migrated to working with male models much of the time.  Soon after,  demand for my freelance work with guys expanded exponentially over the next several years into many markets besides calendar and poster work, markets that included magazine layouts, magazine covers, romance novel covers, and video work opportunities with various producers. By this time, ninety percent of my work was glamour and nude print in beefcake and occasionally some cheesecake as well.
With assistance of a friend named Dave, in the mid 90`s, we also launched a line of posters and a calendar, that ran for a year and featured many models, male and female, as well as many fire trucks, new and antique. Unfortunately, this line didn`t last longer than a year or two and so I continued on shooting on my own.
Below is a smattering of images of the male models that I worked with from the start….starting with Aaron, a hot blonde young man with a nicely toned build….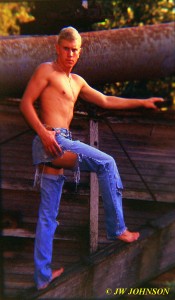 and Brandon….who was referred to me by Aaron….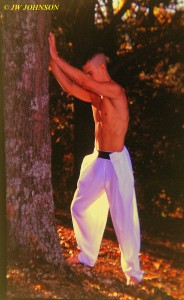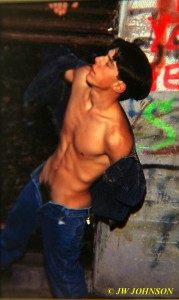 ….and Buckley, another referral by Aaron….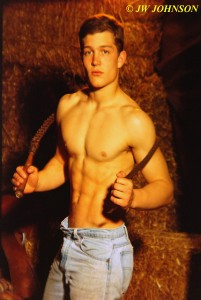 …and a few guys in the next image that were referred to me by Aaron as well….Jason in front of the jeep and Anthony at the very back of the jeep…the two guys in the middle are actually cousins, David on the hood and John standing alongside….John another of my discoveries and he brought along his good looking cousin David….
…speaking of which, David turned out to be quite a natural hottie on his own and made a great hood ornament, too…..
…and despite being a young one, he had a very sexy look with the longer blonde hair and nice build….
…and John, who turned out to be another great and consistent model for much of my work over a few years time. I lost track of John over the years, but he was a very well mannered and trustworthy young man, and worked into a great model for many of my projects, including the calendar work.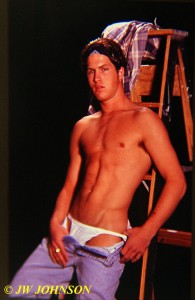 ...the image above of John, as well as the jeep image with the four guys above, were shot at Ebo, a popular place back in the day, where you could take some nice photos at a great four wheeling spot, with sand and waterholes…I was out there one day shooting a couple of female models when a few guys spotted us from the far side of the big dune and came roaring across on their four wheelers….this is how I discovered Pete, one of the guys in that small group….
….Pete went on to model for me for a few years and became a very hot guy to work with on various projects….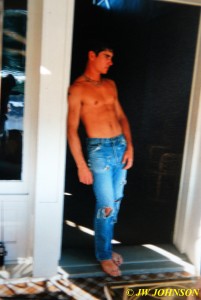 Here are a few more of my models in the early days…Travis, Ray, and Danny, all natural countryboys……..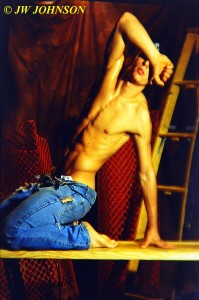 Some of my other original models helped me shoot a series of old water and grist mills inside the state….the first is Alan who donned a pair of overalls and I photographed him underneath the main structure down where the grinding wheel would have been located at Paydown Mill near Belle….the lighting down there was incredible for early November….
…and then he traveled down to the Orla Mill near Lebanon where I shot him sitting on the wheel on the side of the mill….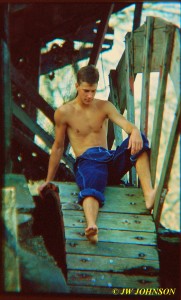 and later I returned to the same mill, this time with Bobby, another local area model, who decided to try his luck fishing the stream near the mill on the dam….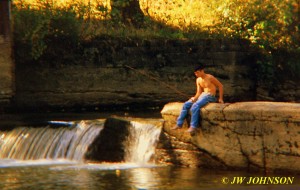 …another local model was riding around with me over north of St James in the area of Redbird, trying to find an old mill over there on the upper reaches of the Bourbeuse River….while Chris and I never found an old mill believed to be there at one time, we did locate a pretty place to shoot along the river there….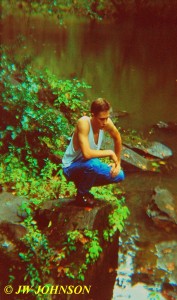 and another day, Chris and another model from the same area, Dalton, rode down with me to Falling Spring Mill south of Winona to capture these images….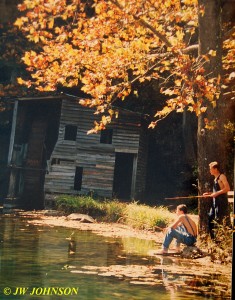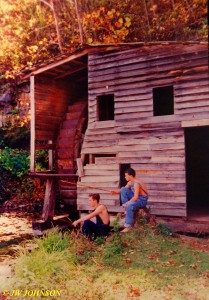 ….and then closer to home, I photographed one of my younger models at the time, Chris, fishing and playing in the watefall at Nosers Mill, also on the Bourbeuse River near Beaufort, long before it burned down….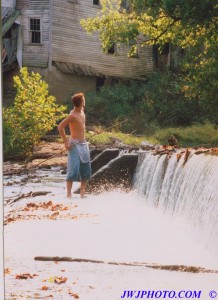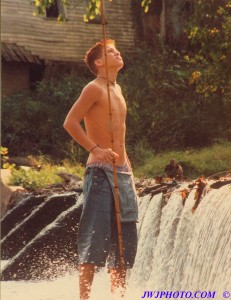 …I`m not sure how much fishing he actually did down there, seemed like he was playing in the falling water more than anything most of the time….lol….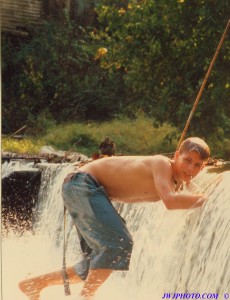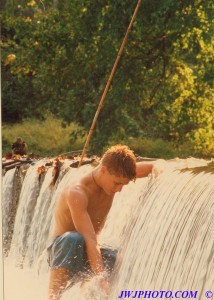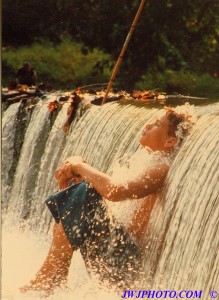 …which probably explains why he got a bit chilled afterwards, with that breeze blowing across the river and water….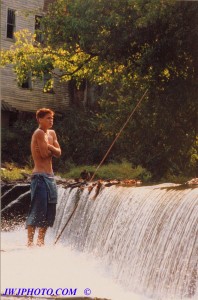 …and then I photographed Mike there a few years later as well….he also tried his hand at fishing too….
..and he enjoyed playing in the waterfall too….