On my way to Kentucky early September this year, I stopped off in southern Illiinois to photograph a new model named Zach, who met me at the Garden early in the morning. We started out down below some of the larger rocks off the beaten path where some of the original color still shows well on the boulders….
…and after about an hour at the garden, we drove on down to another great location nearby and shot a few there….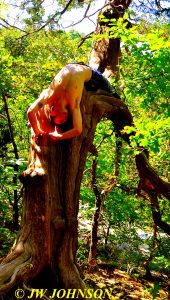 Zach was a lot of fun to work with for a couple of hours and I look forward to working with him some more….thanks again Zach.