Continuing on with the Joplin shoots, Josh was with me when I went to photograph Christopher at one of the most beautiful waterfalls in Missouri….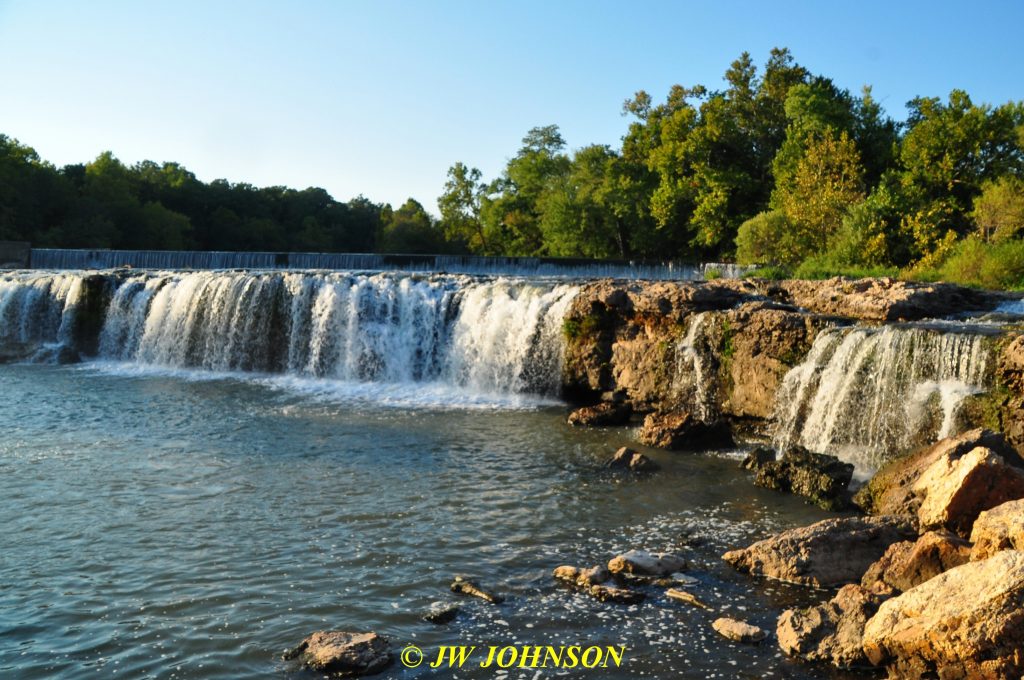 …we walked over to the far side of the rocky shelf area and found a couple of boulders that were not being used by others and afforded us a good sized chunk of the falls for the backdrop….
and then Josh decided to get adventurous and wander out into the water hopping from rock to rock…
…they stretched out on a slanted flat rock to take in the last of the suns rays and then climbed up to the top shelf that the running water falls off at the top….