While on vacation this fall, I had the pleasure of photographing a new male model from the Nashville area, who drove down to shoot with me in Hot Springs. We actually had been talking on line for about a year and he was in need of some good images to show his good looks and build, that would help him get into some good paying print and video work. I told him I would do my best to help him out. He had to work til early afternoon before he could even leave and head my way, so it was after dark before he arrived….
Since I was nearly famished by that time, I took him over to Outback Steakhouse for supper and we had some great steaks there. It has become one of my favorite places to eat down there when I want a good steak. A few years ago I had a good model that worked there part time as well. We stopped off for some ice cream on the way back and then relaxed down for the rest of the evening in front of the tv after his long day of work and drive down.
We started shooting about mid morning the next day after a good night of rest, with some windowlight and casual looks…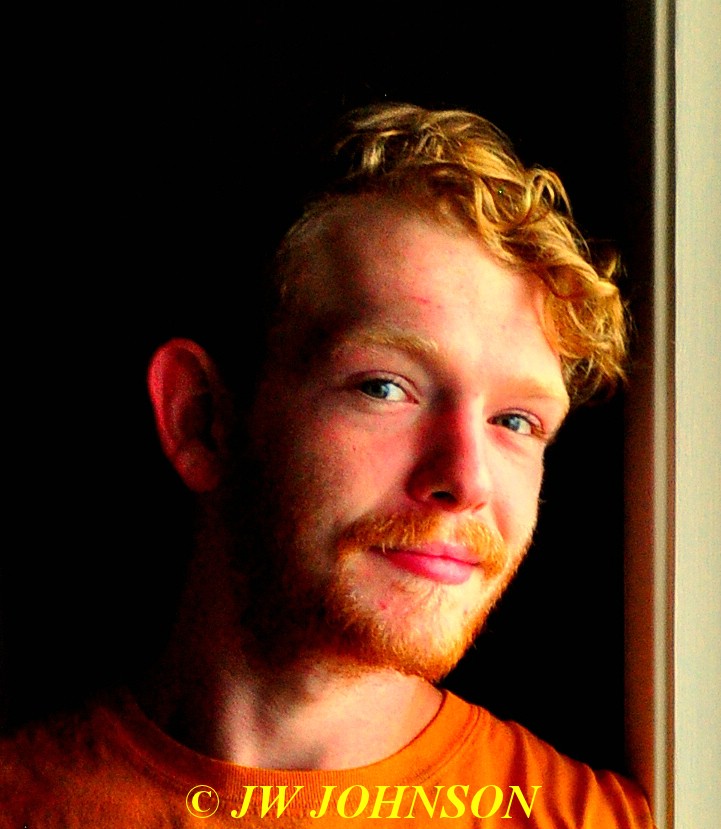 …I really liked his red hair and facial hair, as well as his smiling eyes, he had a very easy going, laid back attitude that really comes across in country boys…and I could tell Rory was enjoying the photo session as much as I was….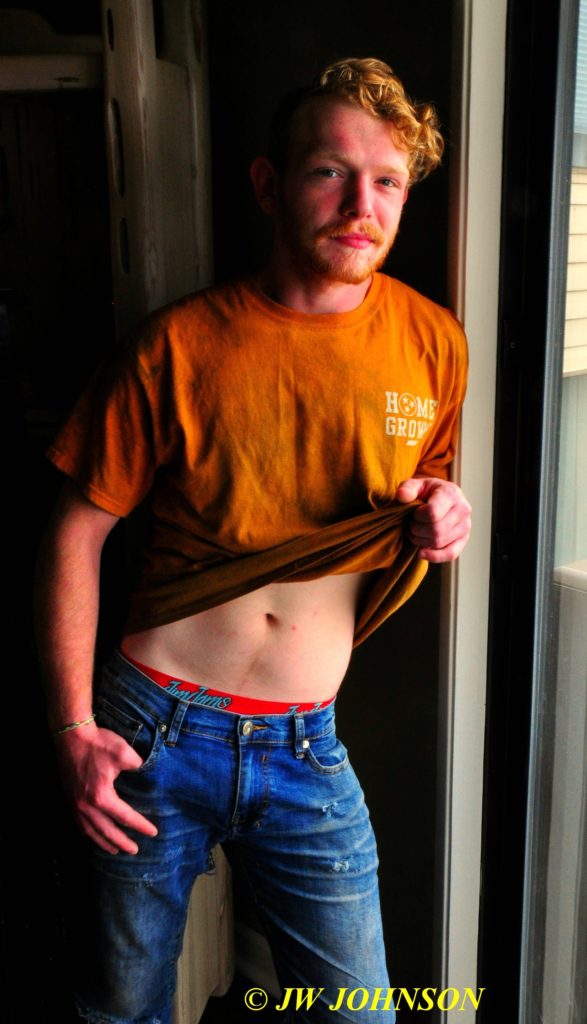 He began showing me his beautiful build soon after a few casual images and soon after he confirmed for me that the carpeting did match the drapes….he turned out to be a natural flirt and model….
…soon after, I had him switch out to some long johns that were a pretty blue color….that really just showed off his gorgeous colors….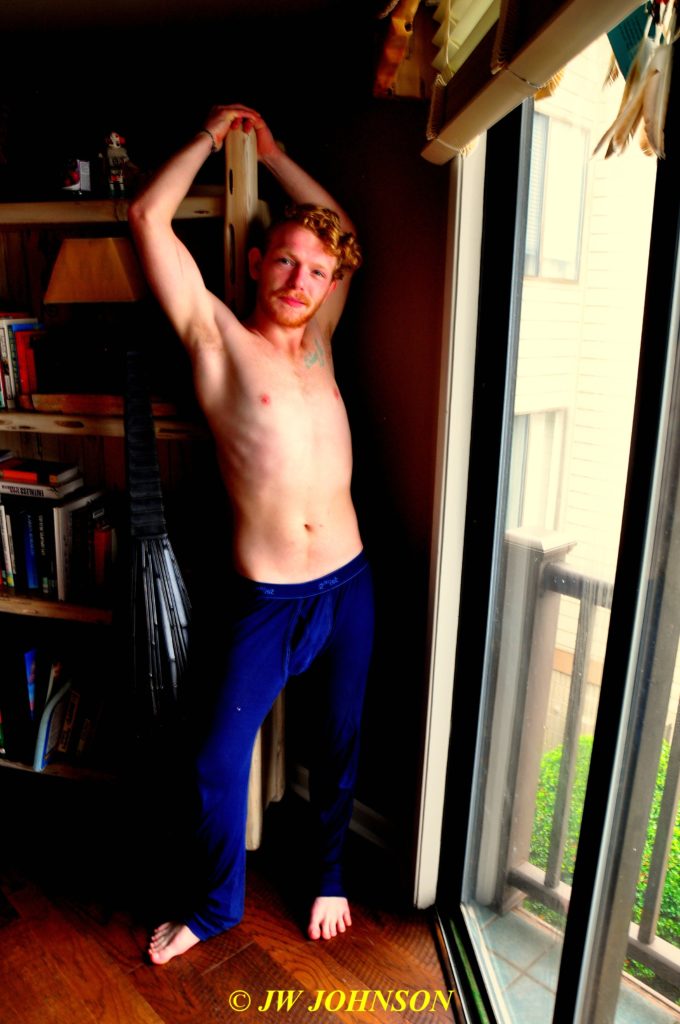 …and the nice southern windowlight really made his beautiful green eyes dance and shimmer….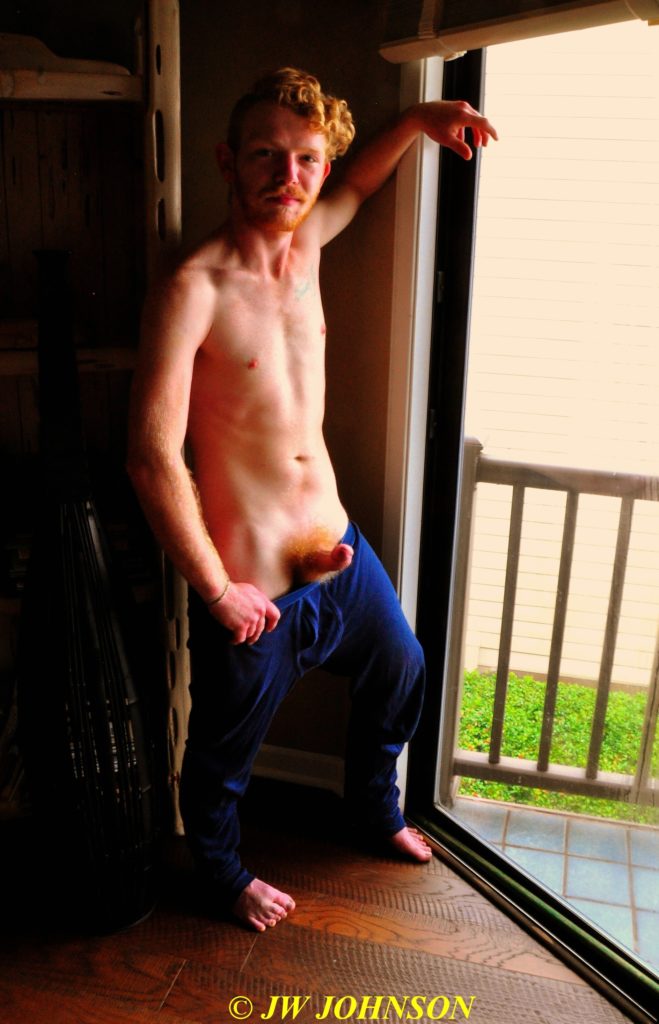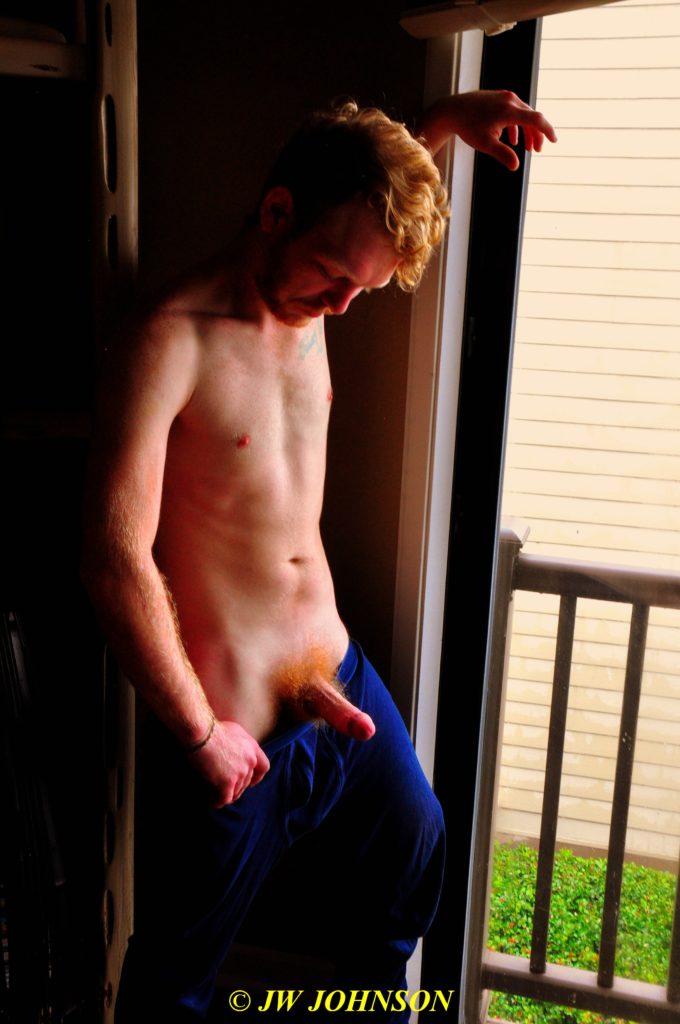 …and he went into flirt mode then….and stayed there for quite a long time…
…and then we switched to denim bibs and switched up the background a bit….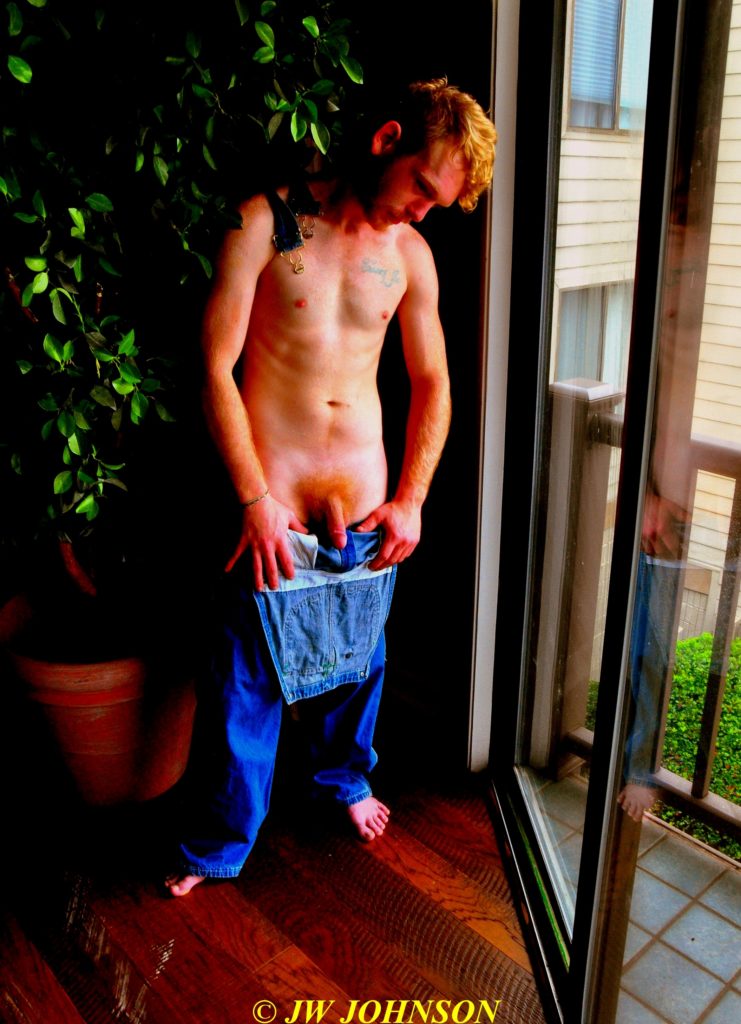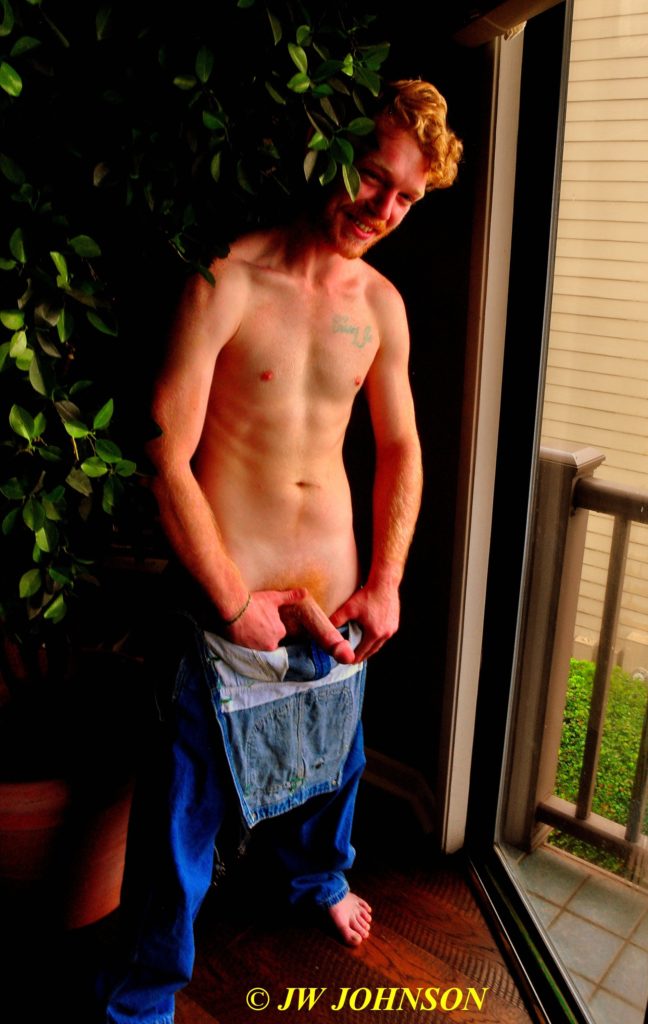 …and then he tried some unique lace up jockstraps I brought along in three colors…naturally, he chose red….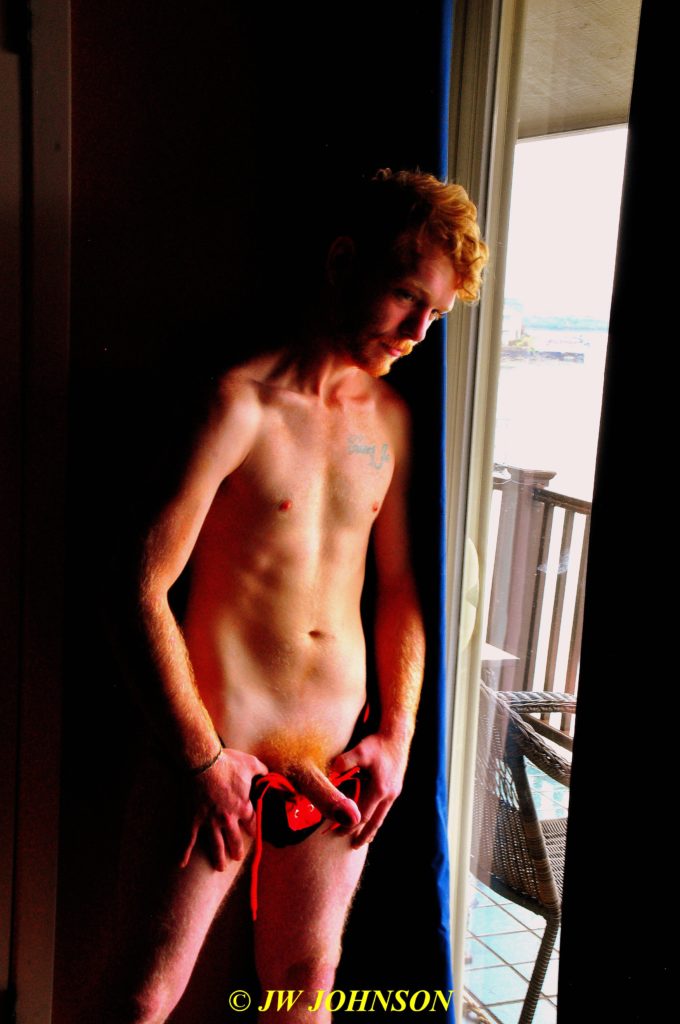 ..and then I had a good chance to shoot those beautiful locks and red curls up close with those shimmering green eyes and flirty smile….he told me a week out that he had shaven his full beard and would come down clean shaven…but I am really glad that he didn`t do that…the facial hair really just adds to his sexy charm and personality….
…let me tell ya…he really worked that bed well…for a new model he sure knows how to pose and flirt….sign of a natural model right there….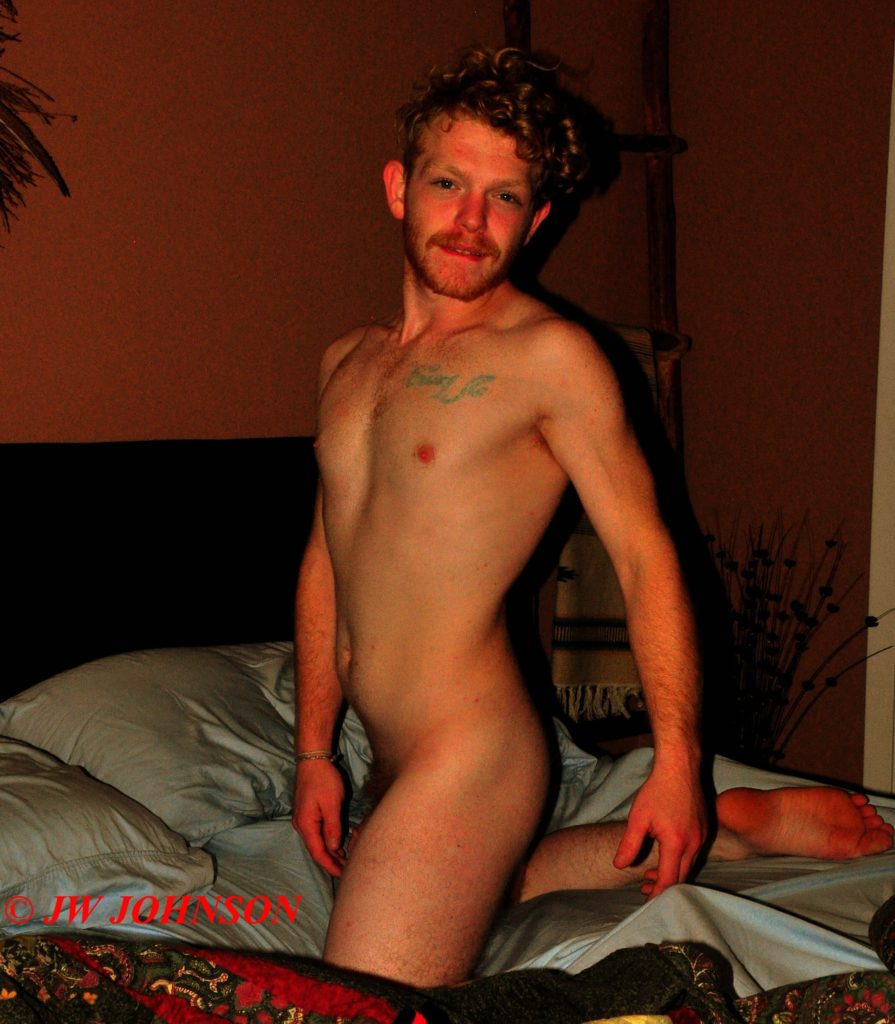 …after that intense workout…he showered….giving me a good look at a wet and soapy ginger boy….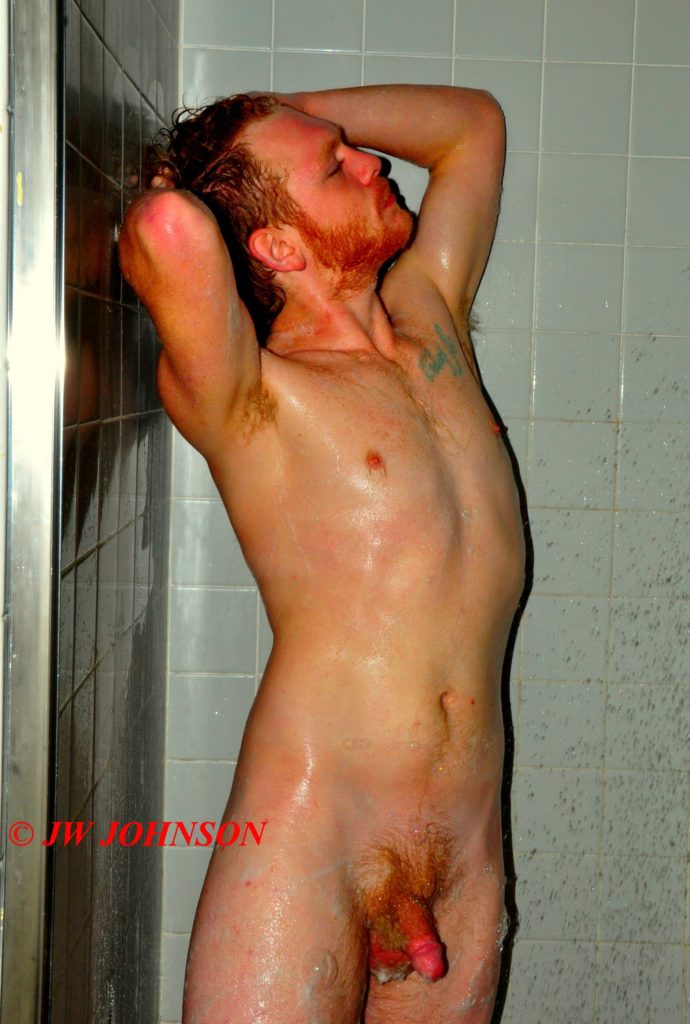 …and then we went outside to shoot at my favorite waterfall nearby….it was a bit cool so I shot a few of him with his coat on to start, then he was a real sport giving me some shirtless images…at 40 degrees outside, I wasn`t gonna ask him for anything more…and I didn`t subject him to those temps for long either….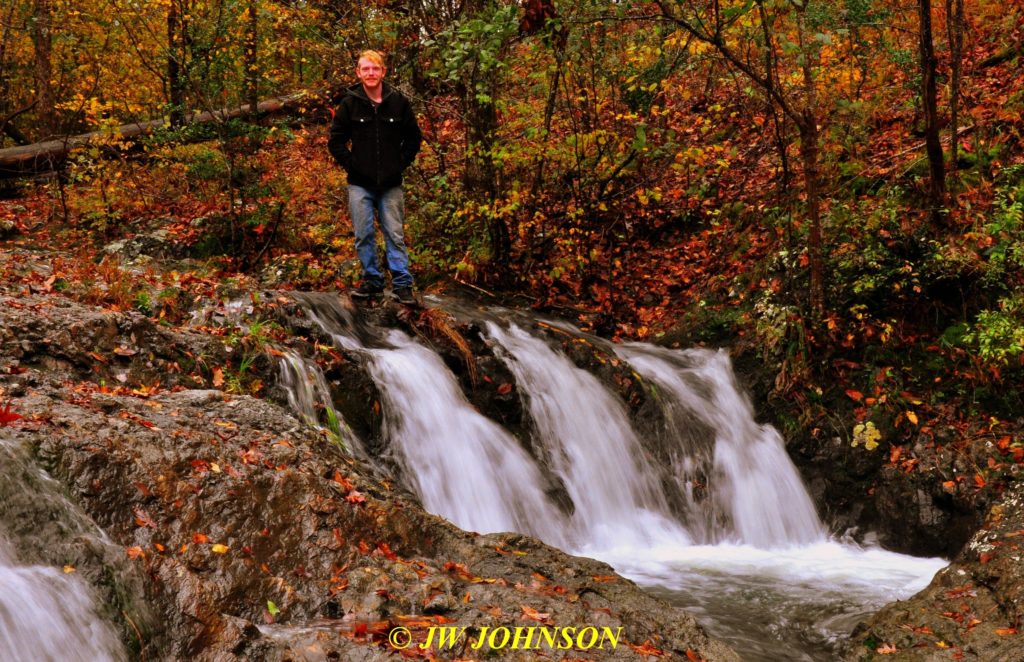 …from there we went and had some lunch and then went back to finish out the session…
…and then I took some photos of his dick cause he was certainly going to need some closeups to send to the producers with his resume….there is something about those gingers…they never disappoint….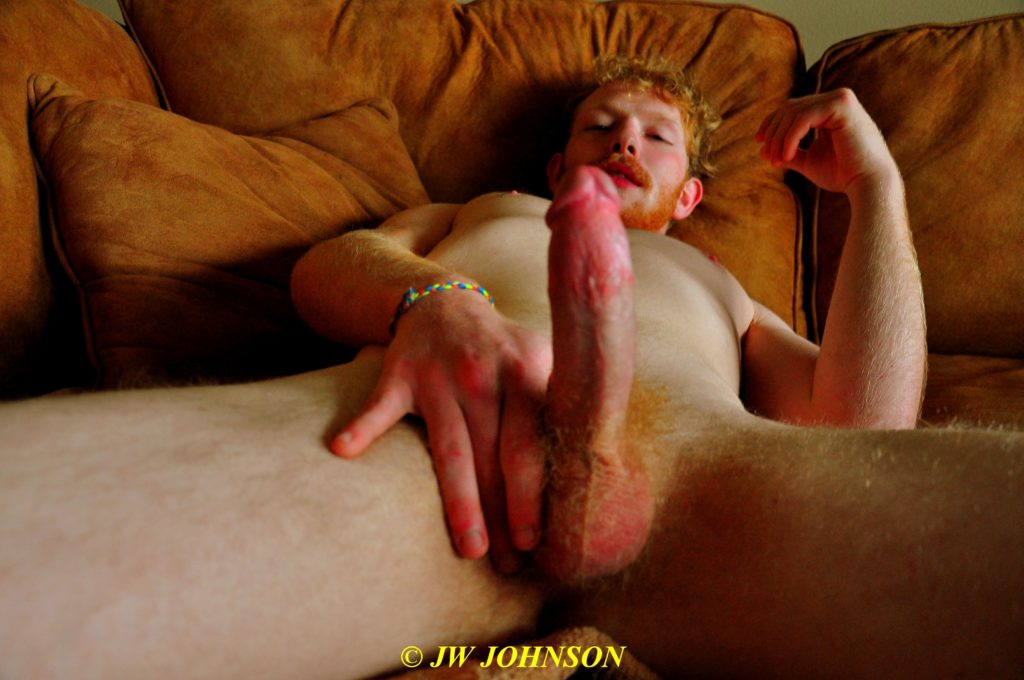 Thanks for a great shoot and visit Rory….truly enjoyed it and look forward to the next shoot….