While some female models were content with shooting glamour images only, several contacted me on the side, requesting that I shoot nude print work of them as well, so that they could submit their images to magazine publishers, attempting to become centerfold starlets for publishers such as Playboy, Penthouse, Gallery, and other magazines. After a few years of shooting submission quality images for those models, photo editors of various magazines began contacting me and asking me to submit my images to them directly, building up my contacts and increasing shoot and model opportunities. I continued to submit only the images of models who requested this type of shoot.
Here are images of the models who requested those types of shoots back in the day and a bit of background on those shoots, in no particular order I might add…..
Angela was one of the hottest erotic models that I worked with…she was a sexy blonde with a dynamite bod and she made it very clear from the start that she absolutely enjoyed showing off her looks and her bod, completely nude most of the time….which was just fine with me. She had a great personality and flirted all the time…she had a great job in Illinois at a casino and modeled in her spare time for fun. I shot her several times alone and worked her into some shoots with firearms that a friend would loan me occasionally….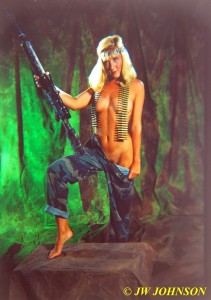 …she looked great with a Vulcan motorcycle that a friend loaned me for shoots………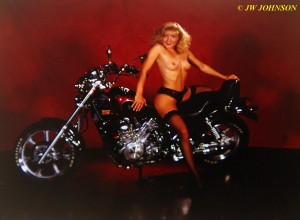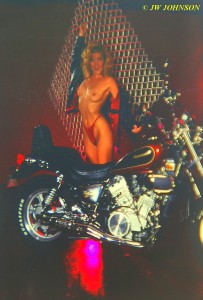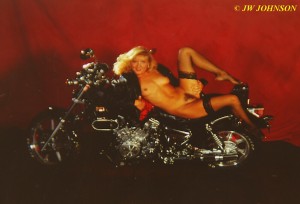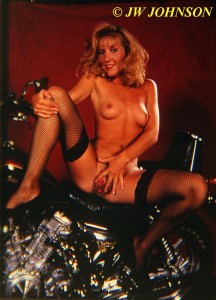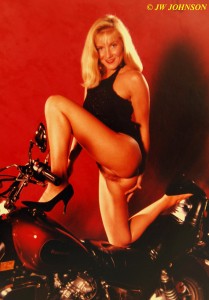 She also made a sexy looking mechanic with tools….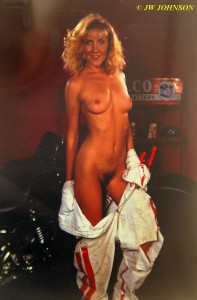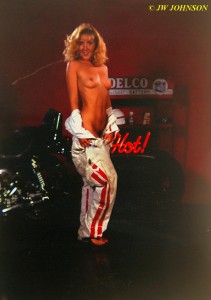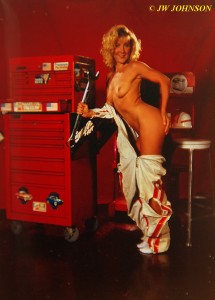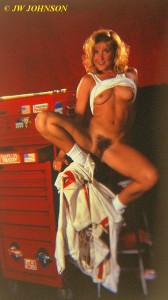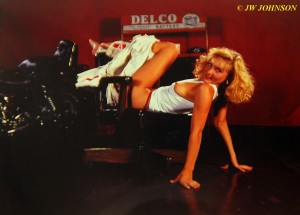 …and she looked great in the barn and hay too….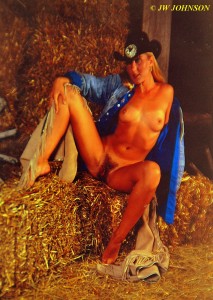 and she looked stunning on a white convertible that a friend needed some photos of….she had some ideas for poses in and on the car that he really liked as well…
…and I suggested the owner sit in the drivers seat for the special poses…
…but she looked good in just about everything….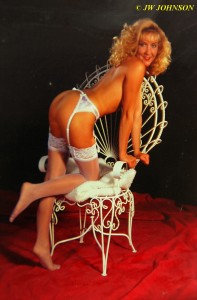 …as well as nothing at all…..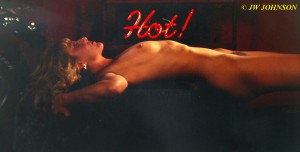 Another great model came to me on a referral, that later submitted some of her images to PB Magazine, was Cathy…she and her boyfriend came to see me one day and after explaining my work and the opportunities available at the time, they were both quite fine with it and she actually worked with me on several shoots, including a few jeep shoots at a nearby pretty place with a bluff and rocks…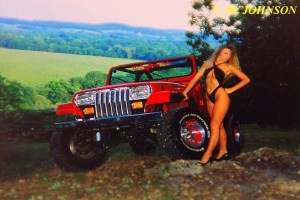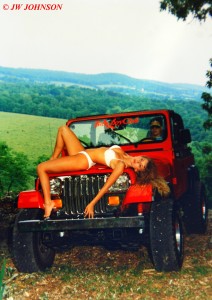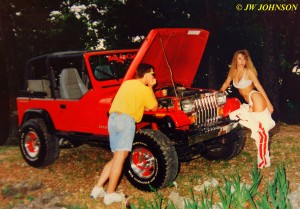 I do happen to know that she had the complete attention of the owner of the jeep, one of my good firefighter friends from St Clair, as you can see above. In the next few images, you will see some of her test shots, including one in fire gear…she looked stunning in that….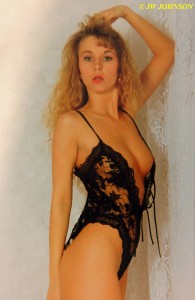 She also modeled with a few of my male models at a waterfall that I used to shoot at alot back then…I can`t reveal the location of the falls but I can say it was a very pretty place and I had permission to shoot there whenever I wanted to, and shot there quite a bit….on this particular day, Cathy had just purchased a neat US Flag bikini and tried it out in this shoot with Mel and Chris at the falls….two of the nicest and sexiest local guys I had modeling for me at the time….
and then I shot her with Mel as well….same location, there are actually three waterfalls there side by side….