Getting back to adding some older material now that I am all caught up…the first several years of shooting beefcake work, I was shooting images for calendar and poster companies, as well as magazine layouts and greeting card companies…one of the big demands for images were those of hot looking cowboys…I was fortunate to shoot quite a few hot looking and well built models dressed as cowboys for some of the clients, but only a few of them were truly born and bred cowboys. Two were bullriders from here in the state of Missouri, and the other two were raised on farms and dealt with cattle and horses all their lives  Kyle was one of the first true cowboys I had the pleasure of working with….
one of my buddies had some blacksmithing equipment and gear, let me use it to shoot Kyle and a few other models in it….Kyle looked right at home in it….
…and Kyle worked out as a very hot model for many of my other shoots as well, in several themes….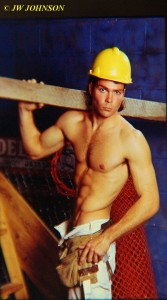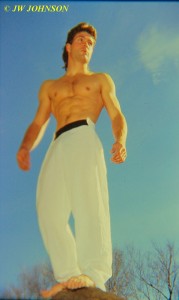 Kyle  was a super hot guy to work with, really enjoyed shooting him when he was down here.  Danny Joe is another hot cowboy that I have worked with for the past several years and has done some bullriding as well….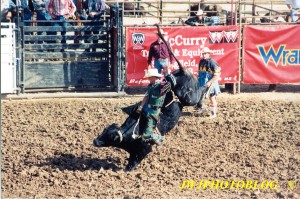 Danny started shooting with me as soon as he was out of school….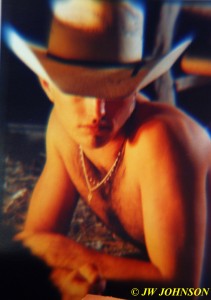 Danny made a very good model for me and still models occasionally for me…he was a lot of fun to work with….and looked great outside as well as inside….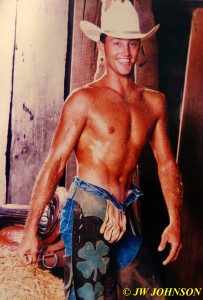 In the blacksmith outfit….
….and even in the later years, he still looks great….