Shortly after seeing and shooting Chris once again, I received an email from him wanting to shoot some more, so I set up a shoot with him and one other model, and notified a couple of my photographer friends as well. Once we all arrived at the farm location, I let the other two photographers start working with the models, since we only had two and I would finish up with them. This worked out well til some drama occurred with the other model and then the shoot got cut short, and as luck would have it, on my time with the models, specifically while shooting with Chris. Luckily, I had snapped a few images of him while Brad was working with him….
…and so I had a few to start…..it was hotter than blue blazes that day as you will be able to tell in the next photos from the fine sheen of sweat glistening all over Chris` beautiful bod….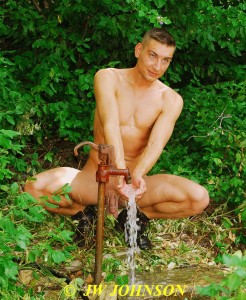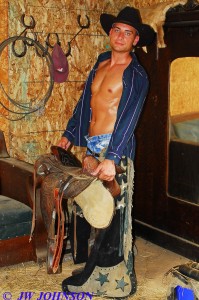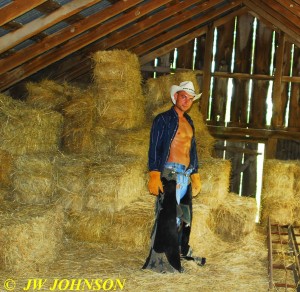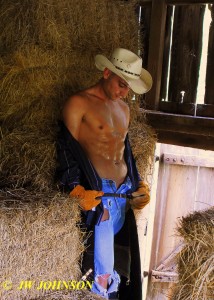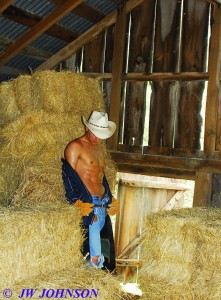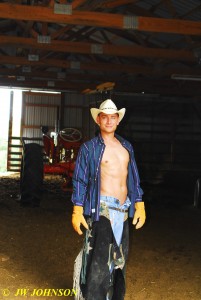 a few great images of Chris…..but the problem was, I wanted to shoot more with Chris and so luckily for me, he was able to come back out and work with me some more on the next farm shoot, that I set up a couple of weeks later.