Recently I had a chance to work with Travis once again…his schedule was very restrictive and tight over the holidays and that extended to the end of January as well. Soon after he let me know that he was available most weekends once again and we set up a Saturday shoot. I purchased some studio lights for Christmas and decided to try them out on him, shooting both electronic flash and the modeling light. I set up a high key backdrop and had him donn key pieces of a gladiator outfit…
…and then we shot some art poses in the high key….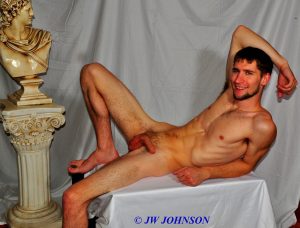 …and then we shot some new ideas with the flames….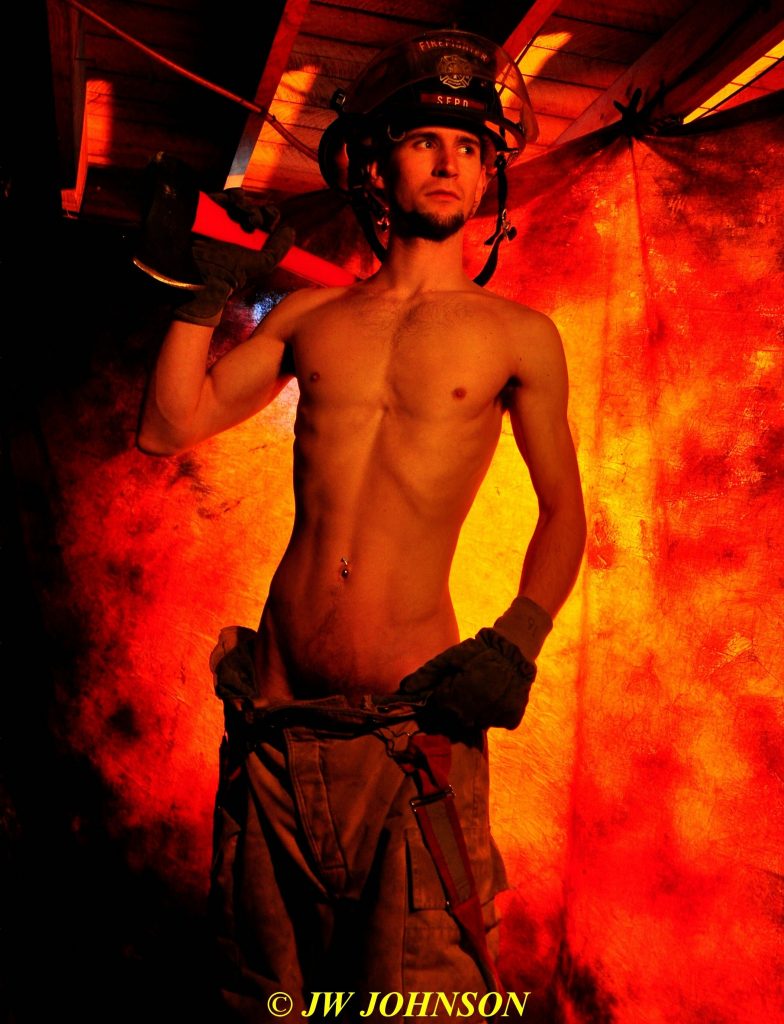 …and then I shot him with my Christmas tree…as a present under the tree…
Thanks for working with me again Travis….