It`s been ages since I have been able to photograph a hot ginger model and I finally got another opportunity to do so when I contacted a young man on a modeling website back in May, and luckily for me and one of my photographer friends, Cody was able to come down on Memorial Day Weekend and shoot with us. He let me know right away that he especially loved to shoot nudes and enjoyed letting it all hang out, so I knew then that we were in for a special treat that day, and Cody sure did not disappoint us….we shot him at our favorite farm, owned by one of our favorite friends named Andy, who has a beautiful 225 acre farm with a wrap around porch, beautiful plants and flowers, three haybarns complete with horses, cows, and machinery, and a beautiful in ground pool as well…Andy also allowed us to photograph Cody with his motorcycle there. My photographer friend Brad let me start out shooting Cody while he in turn, photographed another of our favorite local models named Travis….I started out with Cody in the tack room of the horse barn….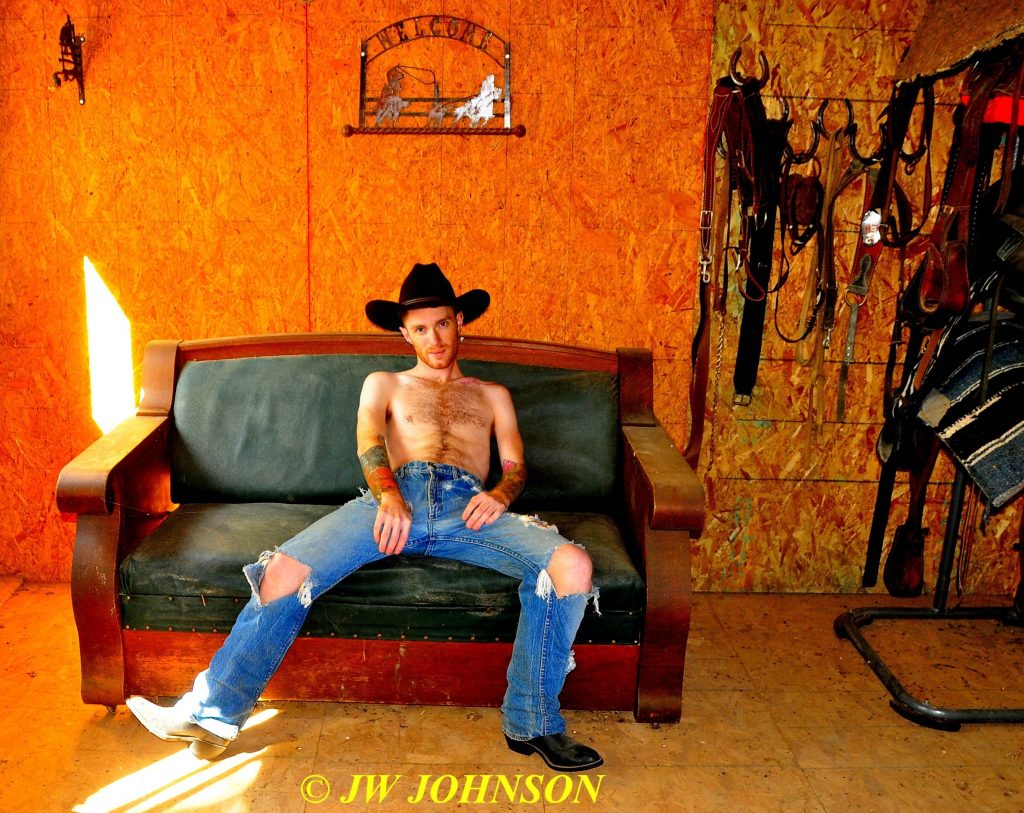 …I really liked his down to earth and laid back style, plus his smiling eyes, red hair everywhere, and flirty attitude really appealed to me as well and I enjoyed working with him the rest of the day…
…and he has a couple of colorful and pretty tattoos that really blend with his good looks, red hair, and freckles…all very appealing in a sexy ginger model….and there wasnt a thing that he was afraid to show off either….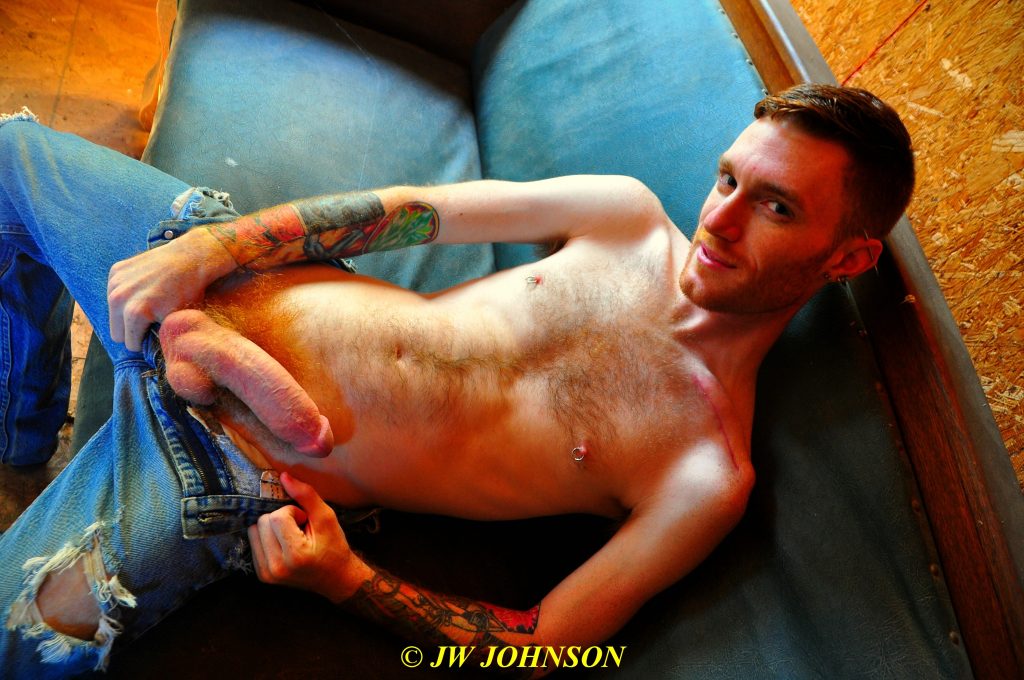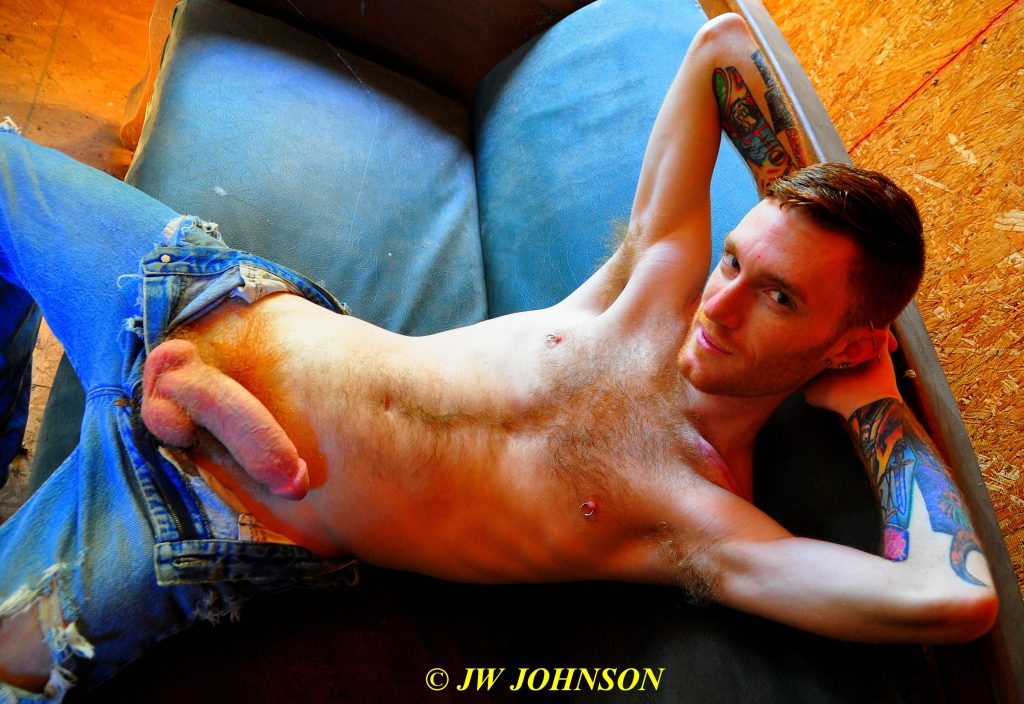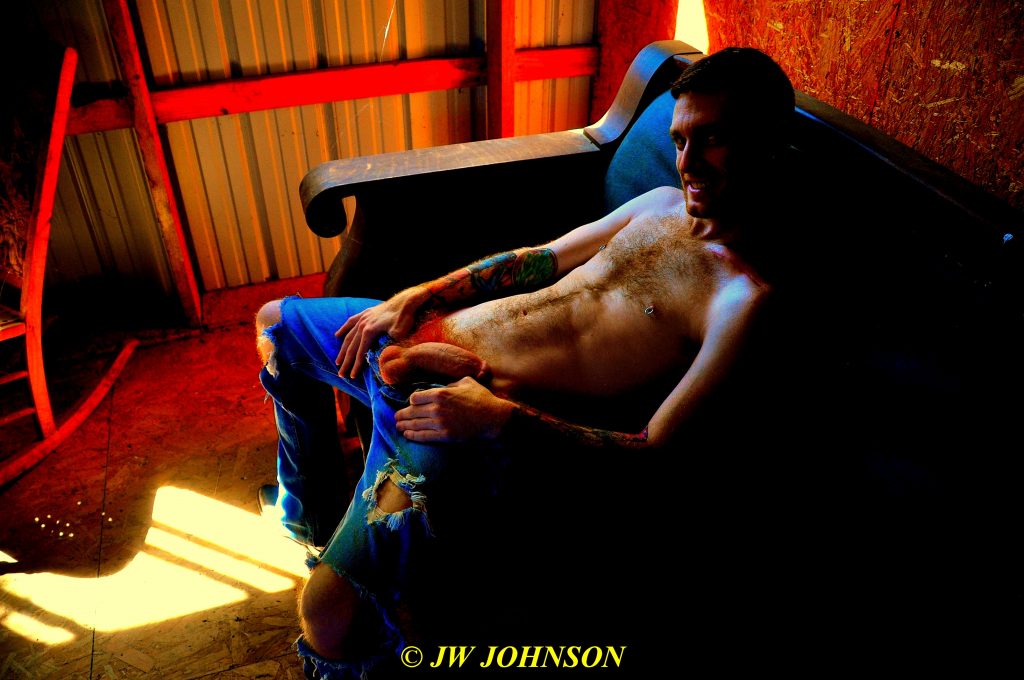 I shot about 400 images of Cody..he has one of those looks and personalities where you just hate to stop shooting him…
…when I finished shooting with Travis, we walked back to the pool and found Cody stretched out on his stomach on one of the chaise lounges checking his email….