A few weeks ago one of my favorite female models called me and asked if she could come down and shoot with me again…talk about making my day…and I told her she was welcome to come and shoot with me any day and everyday if she wanted to.  She is one of the most gorgeous country babes I know and one of the best models to work with, always prompt or early to arrive, pretty much ready to go soon after she arrives, has great posing ideas of her own and poses and moves well in front of the camera, has great command of expressions and sometimes seems to know what I`m about to ask of her before I do…one of those models I often think of when someone asks me to do a shoot for them and find a model for them.
She asked if we could go to a farm and/or swimming pool, so I arranged for time at a friend`s swimming pool locally and also a farm that I shoot at occasionally. She arrived early as usual, but was pushed for time, and since we had a thirty minute drive to and from the farm, I scrapped the pool shoot, and we headed out to the farm. This particular farm has two barns and both were stuffed full of hay, plus it was a pretty warm day,  so we started out in the larger barn and within minutes of starting, she was covered with a fine sheen of sweat, which looked really hot on her.  She asked me to shoot some photos that we could submit to Playboy Magazine…
I`ll shut up and let the photos do the talking here….
When she walked down into the breezeway, she found out why its called that…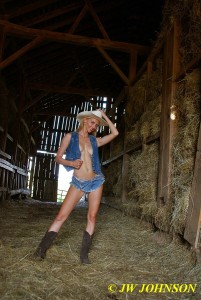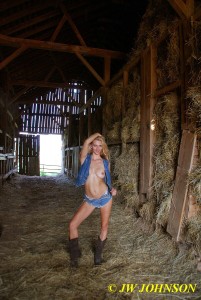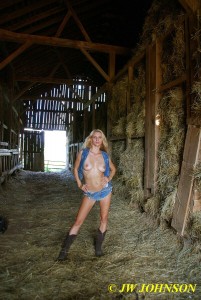 ….and I love the way her hair hangs around sometimes…..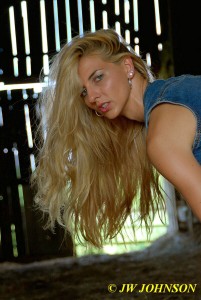 …and once she discovered the perks of the breezeway, she decided to take full advantage of it….completely….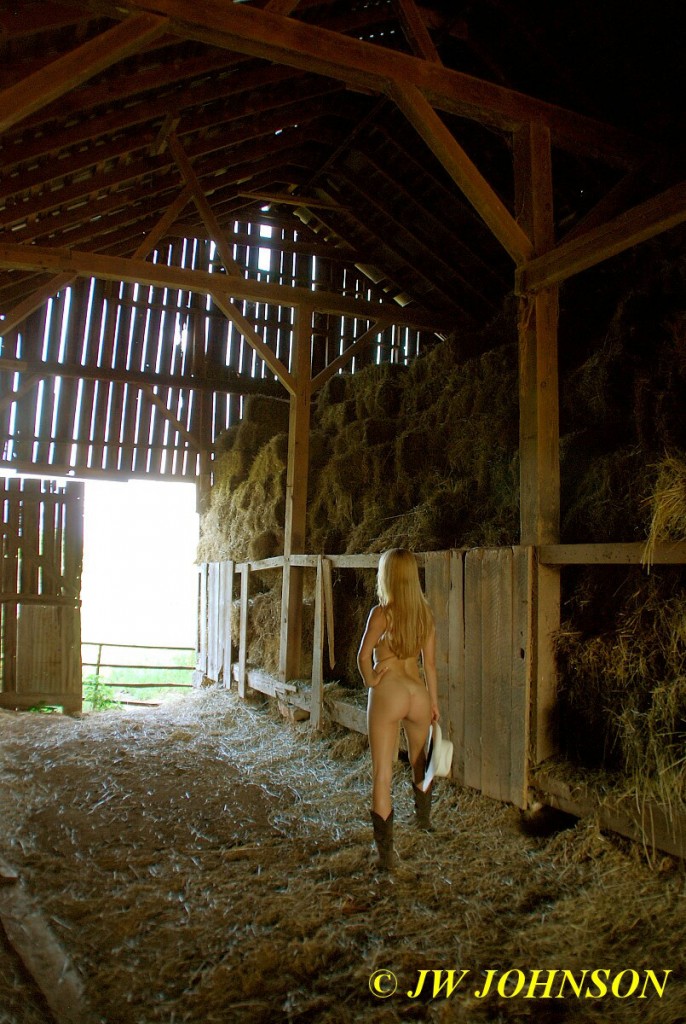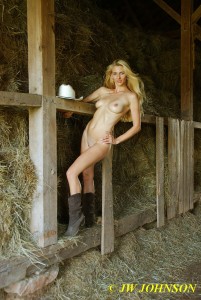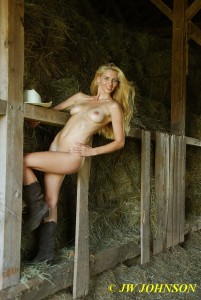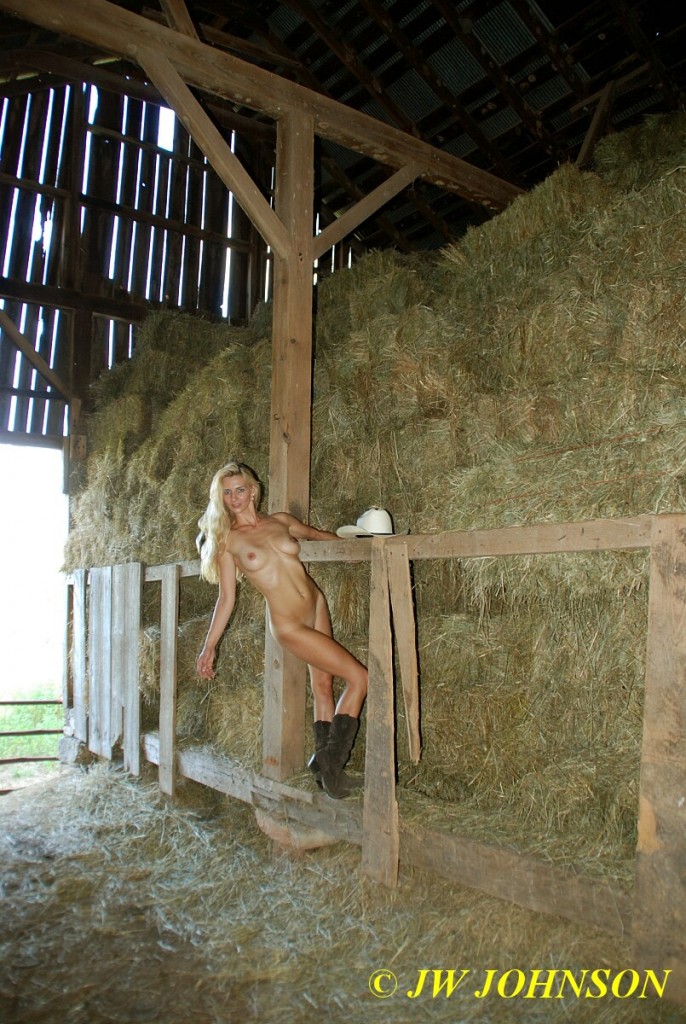 …and I`ll just leave you with some more of the highlights of her shoot at this barn….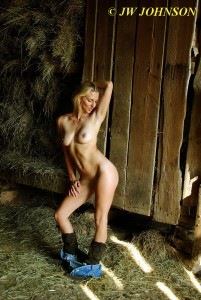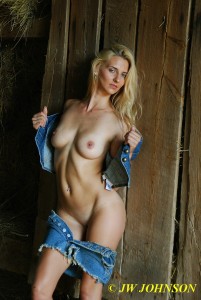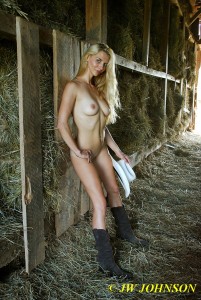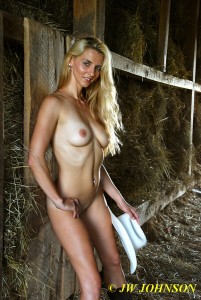 …..we then moved over to the smaller barn for a few shots with the saddles….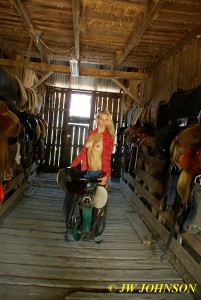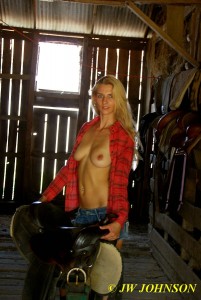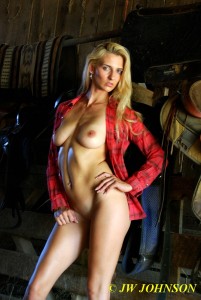 …and yet another successful shoot….cant wait to work with her again…