Decided to take a rainy day and try to get caught up on the updates.
I have worked with Mike a few times now and he`s a really sexy guy to work with..met him on a modeling website and besides a great muscular build, he has a very nice personality to go with it, and is a natural flirt in front of a camera. I contacted him back in the early fall last year and asked if he would like to shoot at a farm owned by some friends of mine and he not only said sure, but wanted to shoot some art nude work as well this time. Luckily we had great weather that day, but started off in my barn set cause it was a little chilly that morning….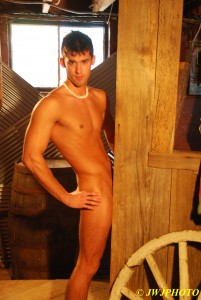 …and then we wandered over to the farm to shoot some more there…starting out in one of the barns there….Mike looks great in holie jeans and boots, so I had him bring some….
and then he grabbed the saddle and we shot some saddle images again…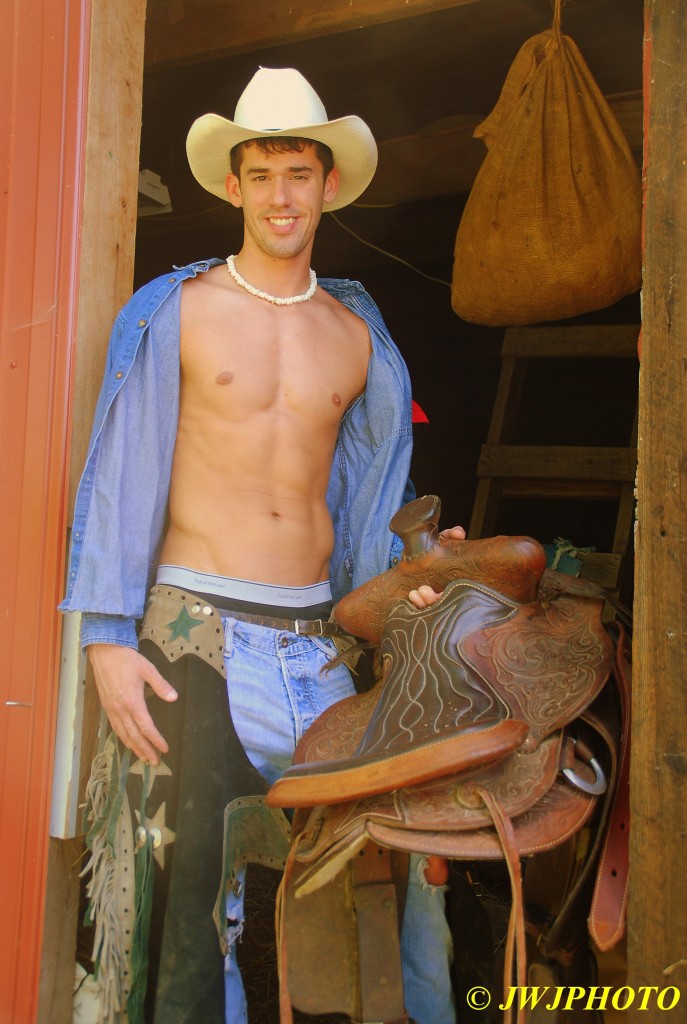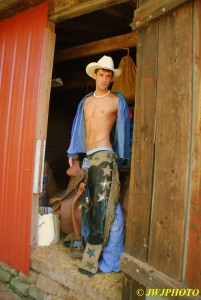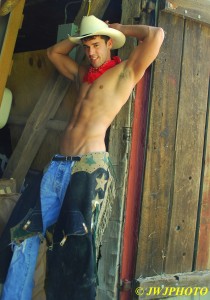 then we walked over to the horse barn where he met Bob…..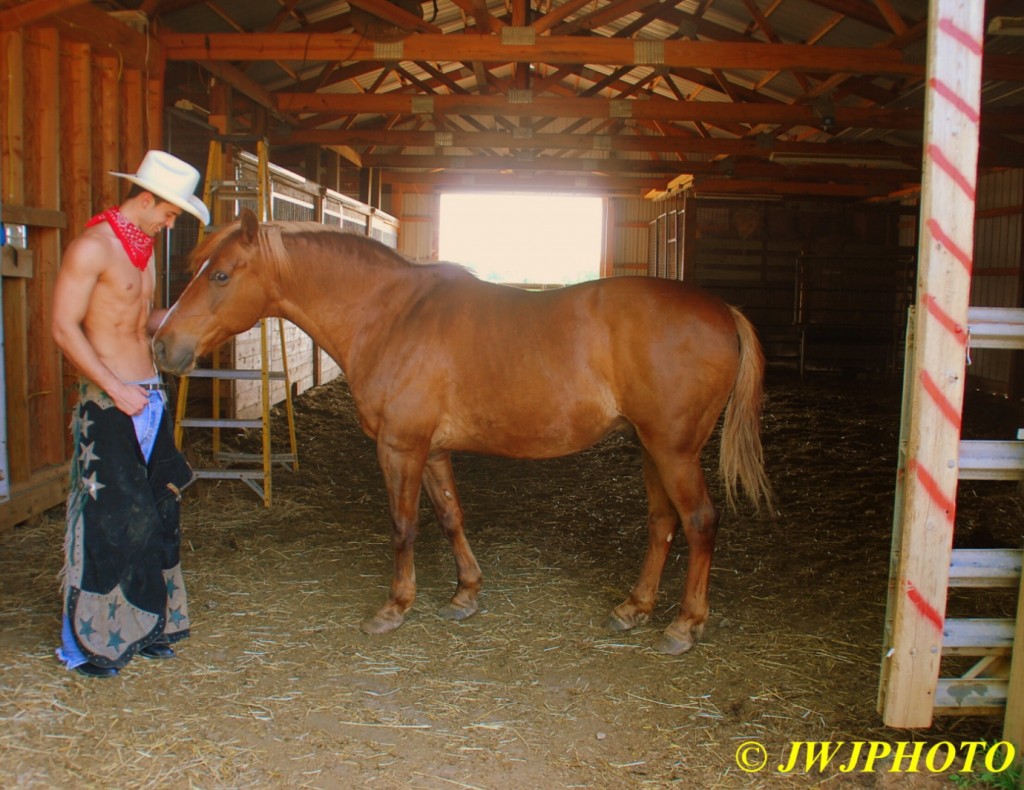 …then we walked over to yet one of the other barns and just past it out into the hayfield….
…and then inside the hayloft barn….where was steamy and balmy upstairs in the loft….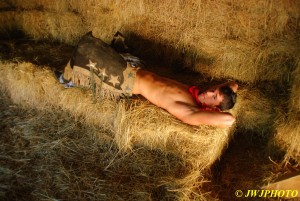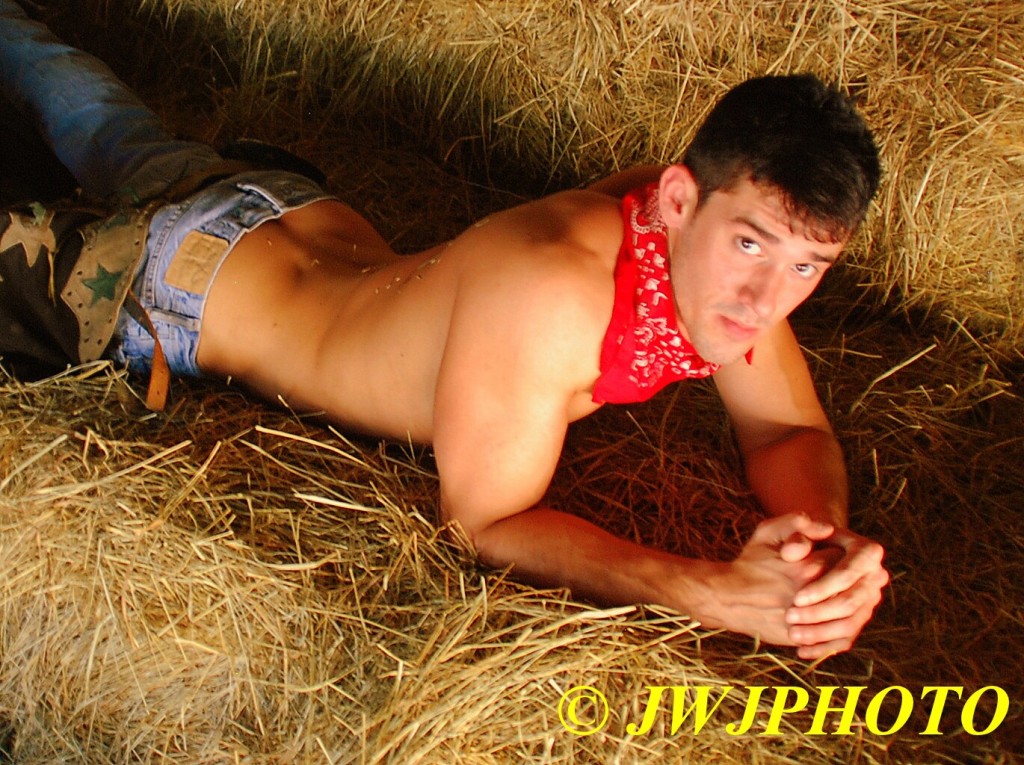 I assured him after literally sweating his ass off in the barn, which you can see he didnt, I would treat him to the cool pool for the next set of images….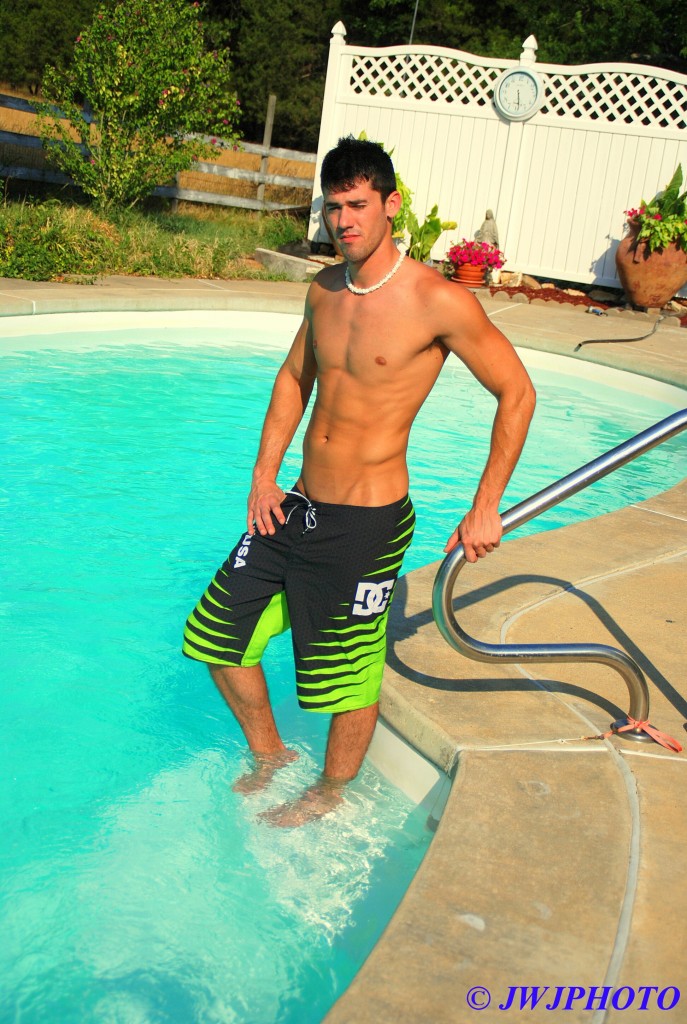 He looked STUNNING in the pool water….specially with his lime green board shorts….
I let him swim up and down a few times to cool off…he was one happy camper after that….
…I then had him switch to some underwear that was a cross between a thong and jock strap for some more pool images….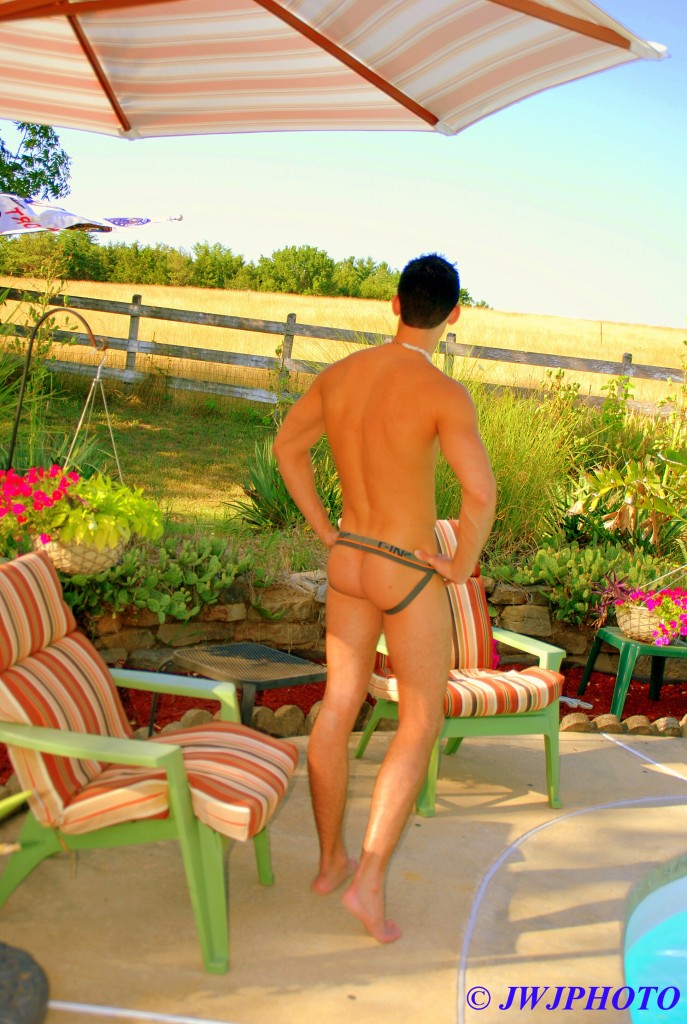 …and then we moved around to the front porch of the farmhouse to finish out the session….in the cool breeze….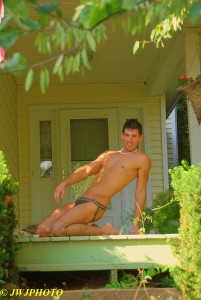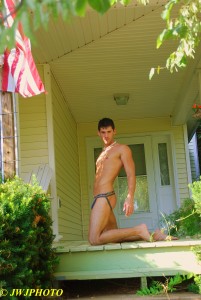 Boy was it hot that day….