Here is the finish up to my swimwear shoot in KC, so just going to add some pics and let the speak for me…featured in this part is Vanessa, the beautiful Maxim Model from Oklahoma, Amber and Caitlyn, Hooter Models from Oklahoma, and Kena from southwest Missouri. These gals were total babes to work with.
this is Vanessa on the Corner Post of the Gazebo out back by the pool, and the next photo she is in the middle with two other hot babes who I started to work with and then the next thing I knew, they were hijacked by the instructor photographer and I never did get to work with them. I wasn`t too happy about that….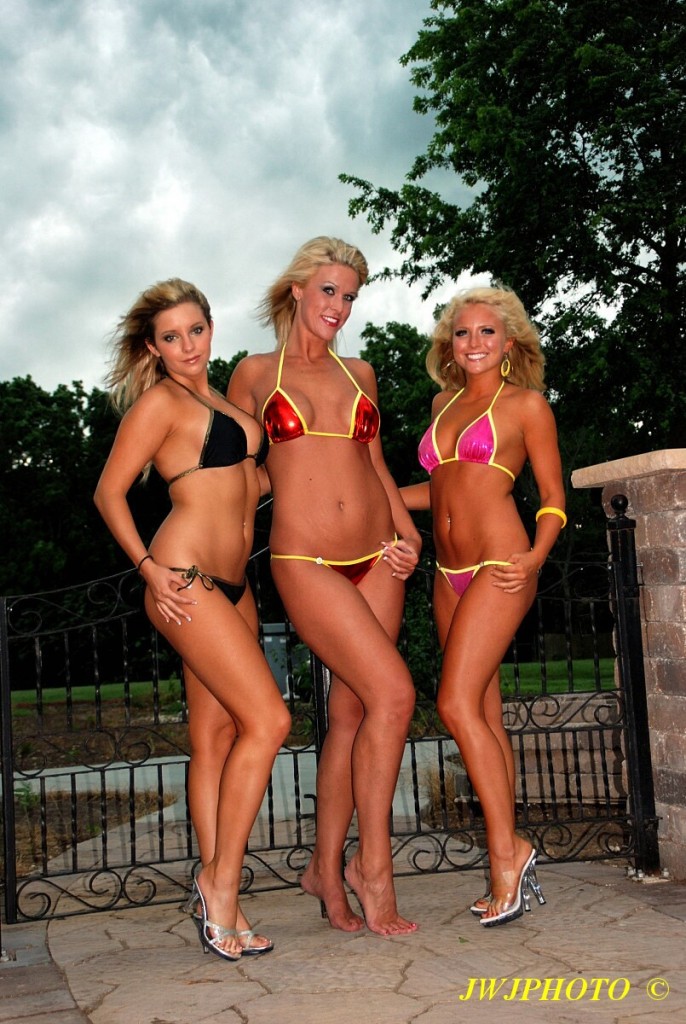 So after that happened, I took her to this lilly garden in front of the house,  while the storm was brewing outside…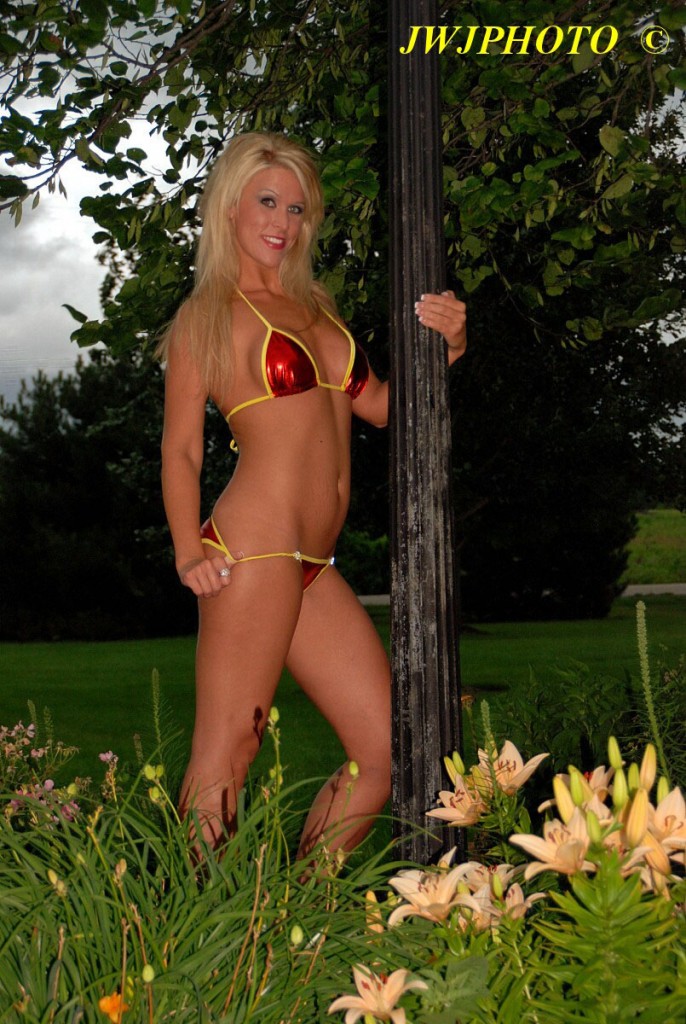 after shooting  outside, we went back inside and shot some more lingerie….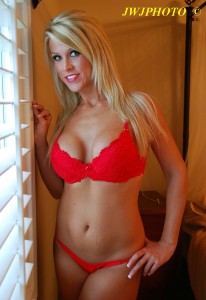 and then she showed me her French Main outfit, so once I saw that, I def wanted to photograph her in it too…in the office….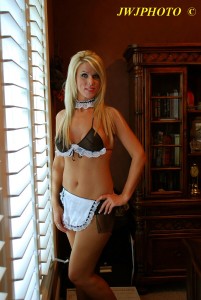 and in the kitchen….
After shooting Vanessa, Amber and Caitlyn came down the stairs, Amber dressed in a very seductive schoolgirl outfit and asked me to photograph her, and I was more than happy to accomodate her, she was stunning…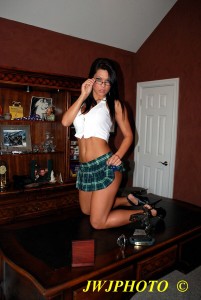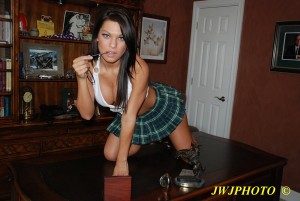 Reminds me of the line, Hot for Teacher…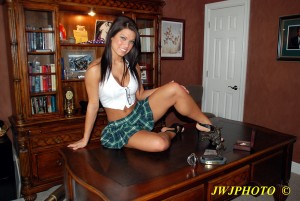 and this one, very hot babe….
and then we went outside, the storm over with and shot some bikini images with Caitlyn…
and by herself as well…Amber is one hot babe to work with…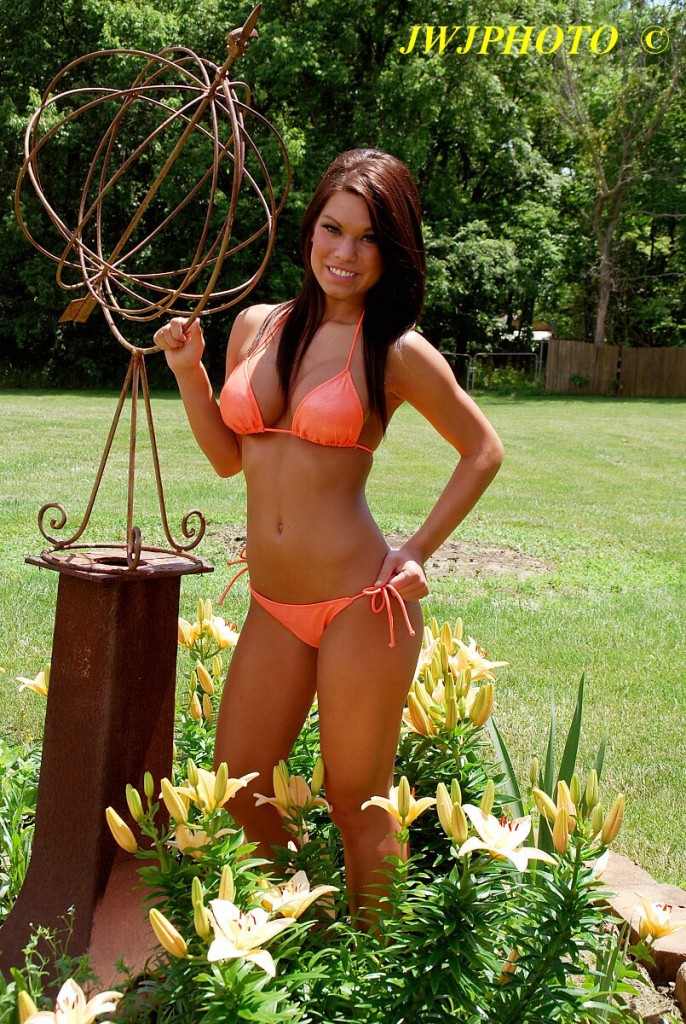 and then as they were changing into another outfit to shoot at the pool with me, they were hijacked at the bottom of the stairs by yet another photographer…strike number two for my day….I thought about packing it in and loading up and taking off after that one, but decided to shoot with Kena, who had originally invited me to this shoot in the first place…so I located her and since she had a nice lingerie outfit on, we decided to shoot in the Master Bedroom…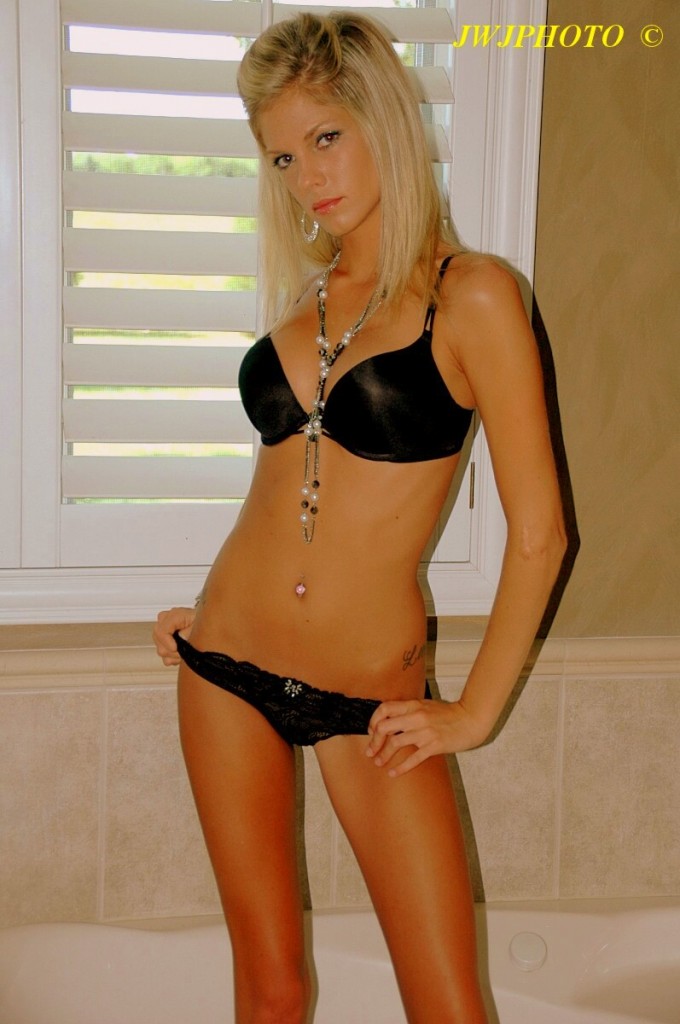 including the Master Bathroom this time…complete with its marble tile floor and jacuzzi tub…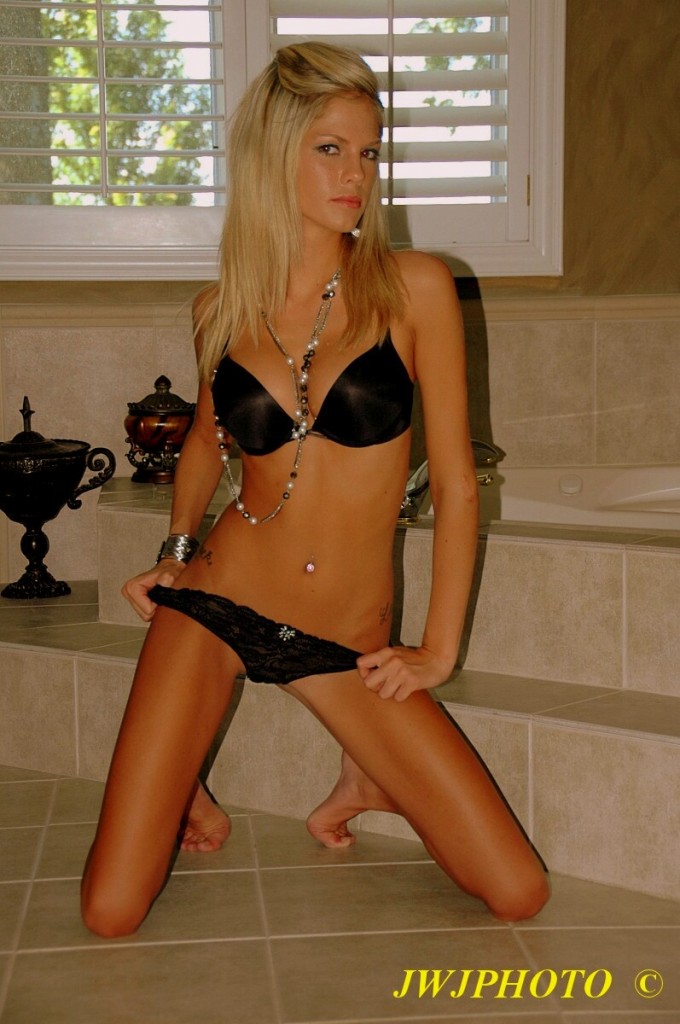 and then out to the bed, to further show off her long and sleek legs and beautiful silky hair….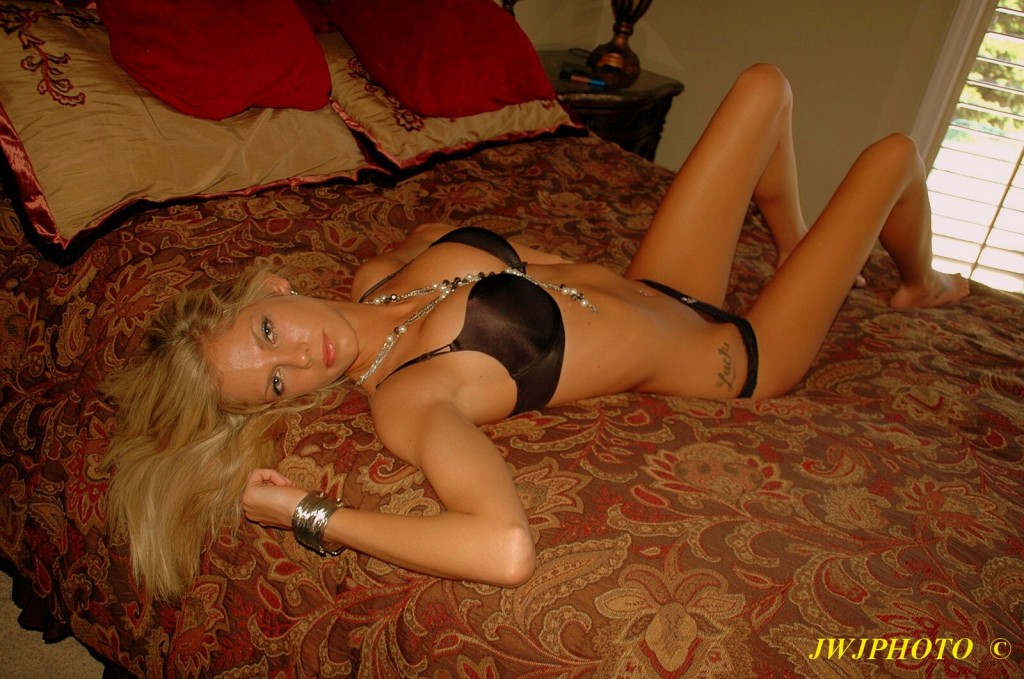 can you say hot tigress ???  ….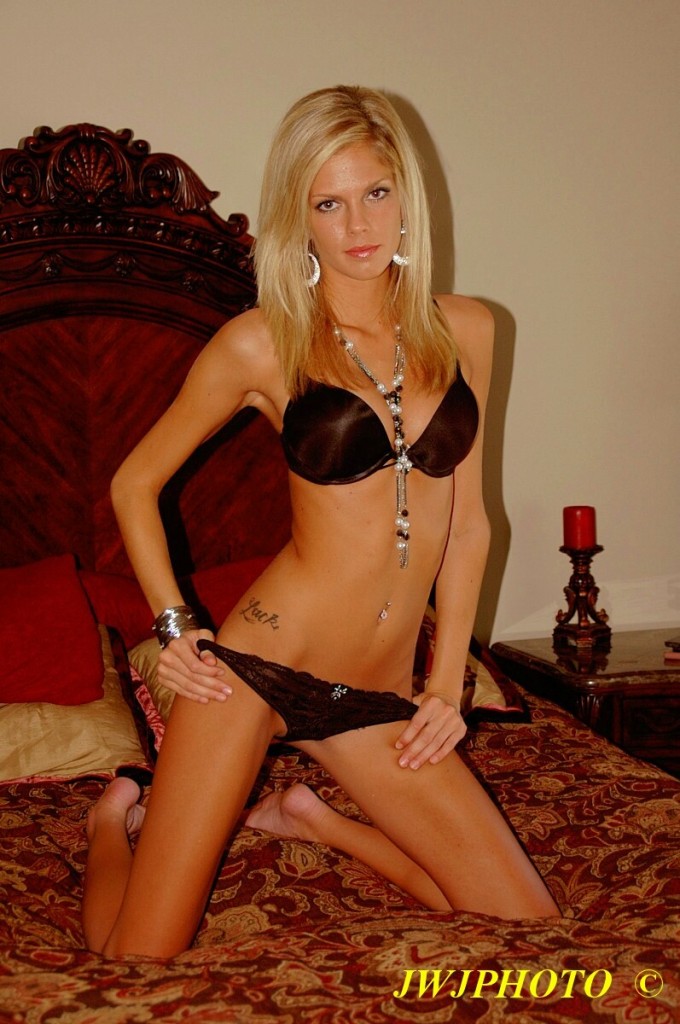 would love to work with Kena again too….