My last two days of July 2010 vacation in Arkansas were well spent on photo shoots…I had reserved one day and opted to shoot between the rain showers on Wednesday to work with my Hot Springs model, Randy Parker at both the beautiful waterfall he found and at Gulpha Gorge near Hot Springs, which looks like it has great potential for some fall foliage shoots too.
I met Randy at the waterfall that morning…and we started off shooting in the muggy steamy heat…
and then he turned over to refresh the front side too….giving me those sexy trademark looks….
and even showed me how nice a slide there was to the waterfall in the middle….
….well after he dried off, we headed over to Gulpha Gorge……I had driven through there on the way to the quartz mine and really liked the creek and stream, and remembered Randy suggesting this place for photos last year while down there in the fall, wish now I had gone and checked it out. We pulled into the campground and drove upstream to check out the stream and rocks, and parked at the upper end parking lot, then walked up to this bridge, and as soon as I spotted it, I knew I wanted to shoot here…and come back in the fall and shoot again…
Since Randy and I were rained out at Gulpha Gorge the evening before,  we decided to go to the waterfall again the next evening when Chance came down to shoot some poster work with me….and since Chance likes to shoot alot as well, we decided to shoot glamour and nude print work this time. Again we had the place to ourselves and again it was a hot day, so the cool water felt good again. I started out with some art nudes of Randy, then switched over to Chance in some fire gear and then art nudes, and then shot them together…..I`ll just let the photos do the talking….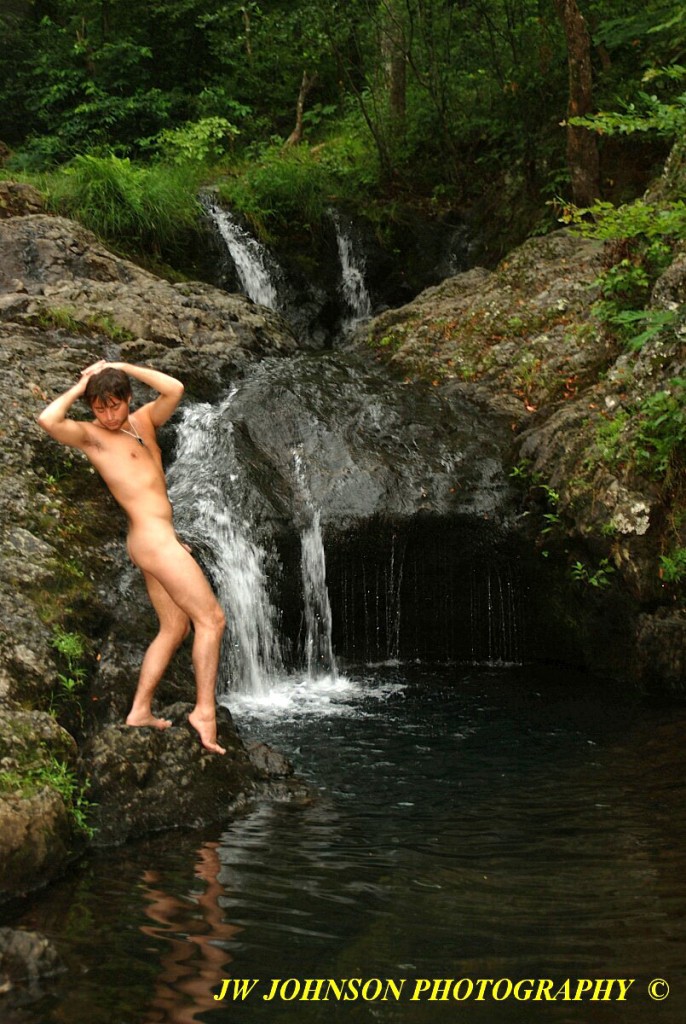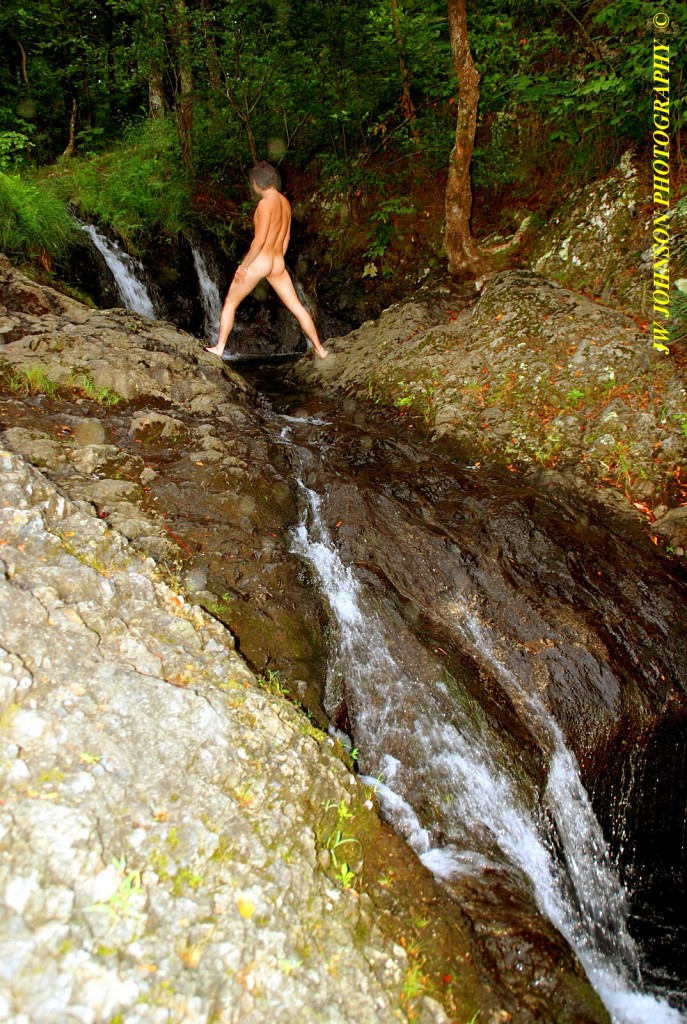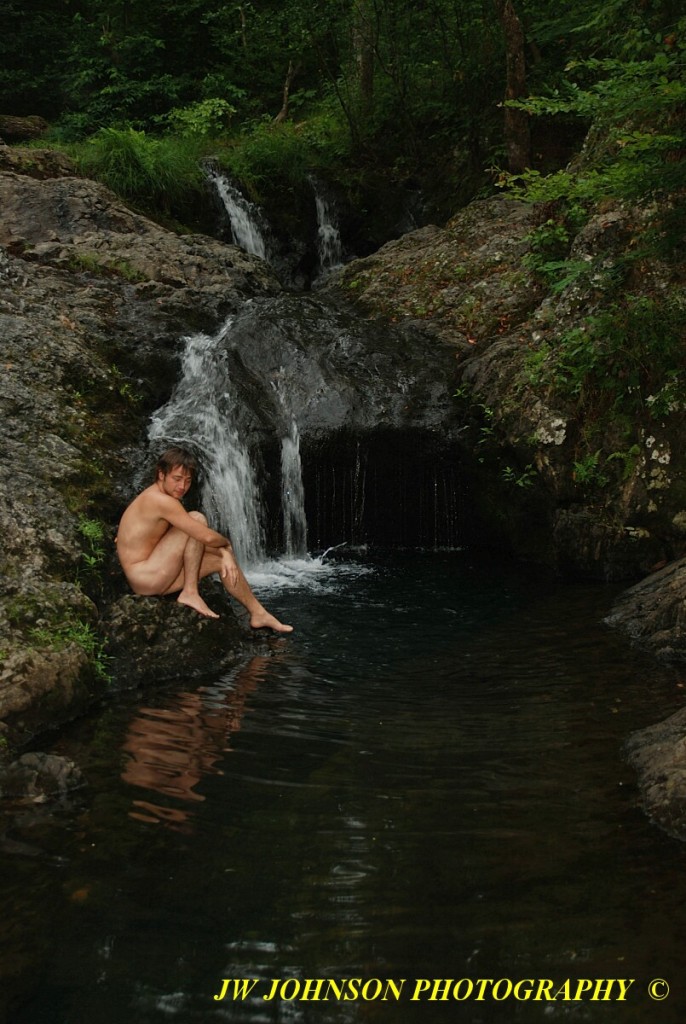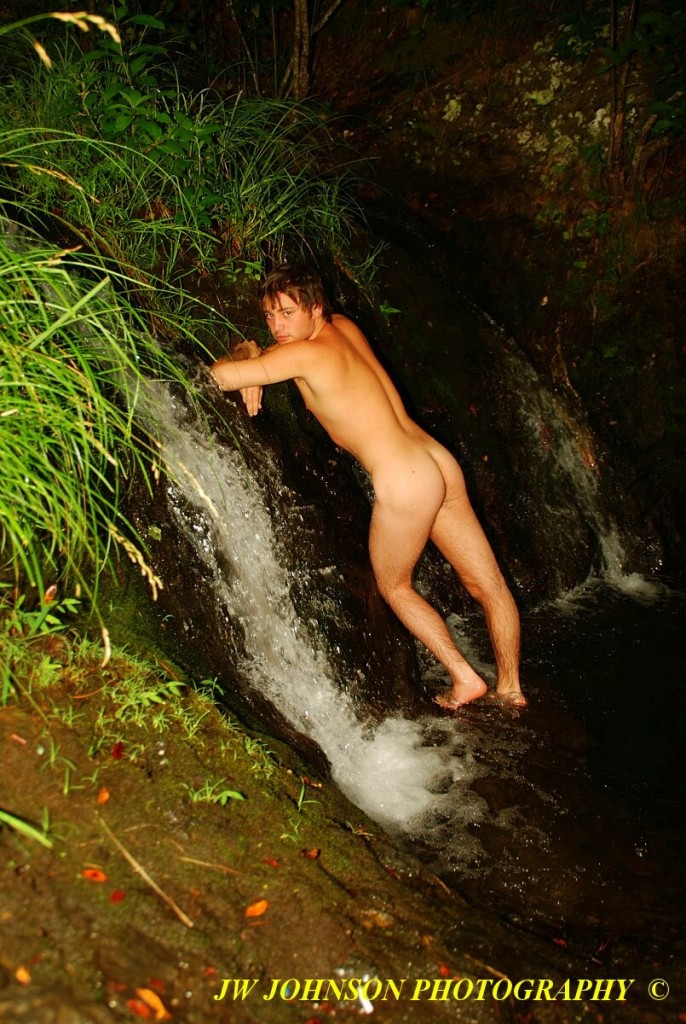 These next few shots of Randy are some of my favorites of him….
A very hot and sweet guy to work with, feel very fortunate to have met him the year before and worked with him a few times since then, he is truly a good friend and model….here are a few shots of Chance for ya….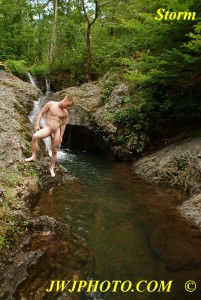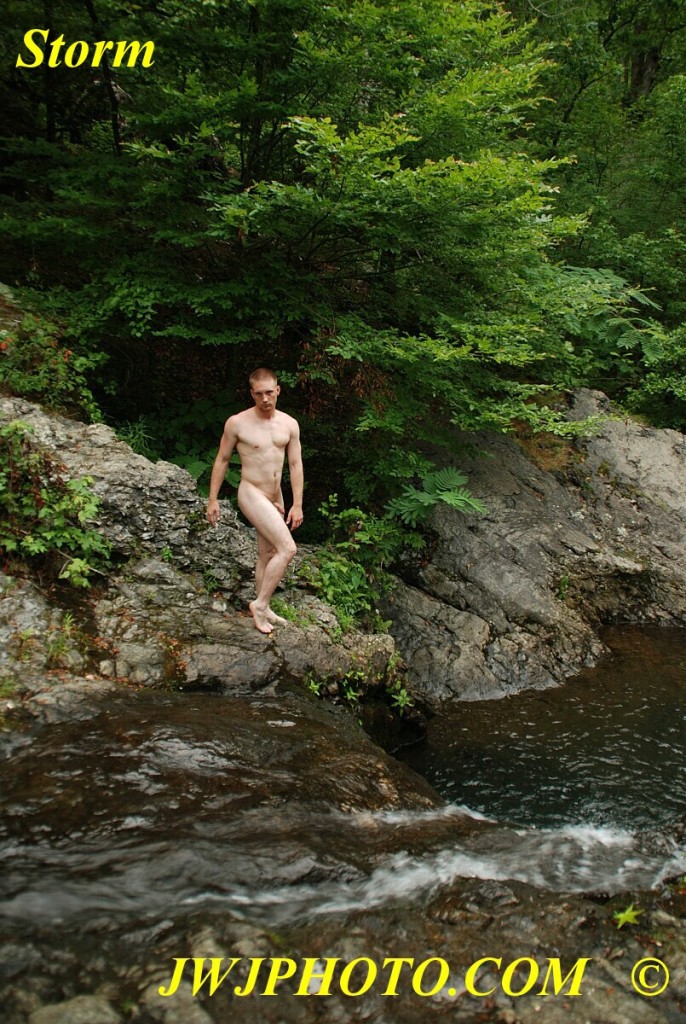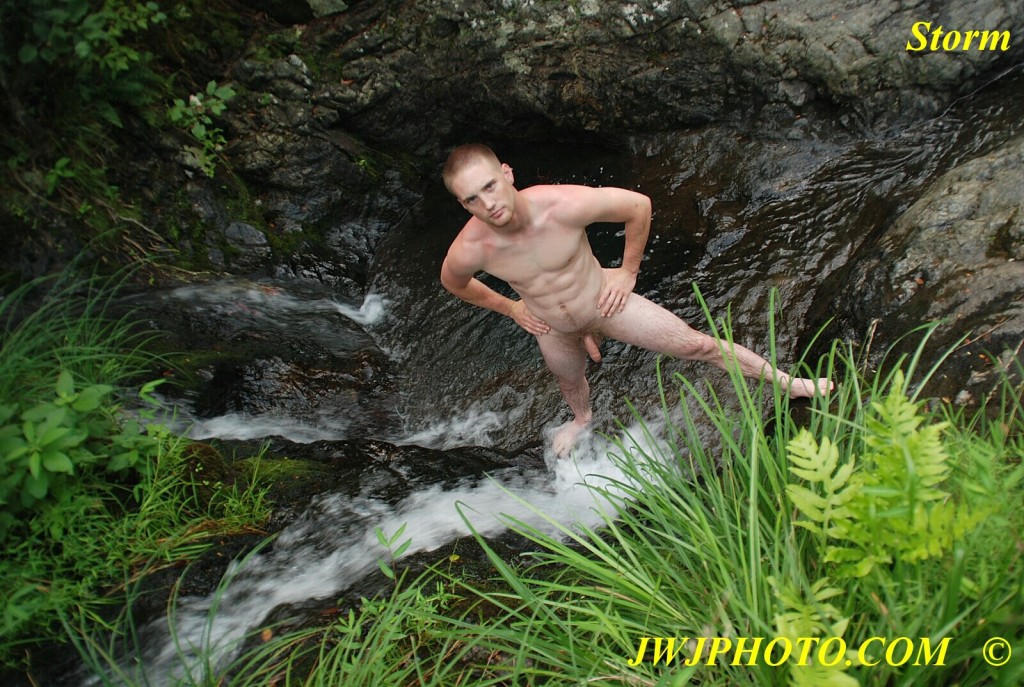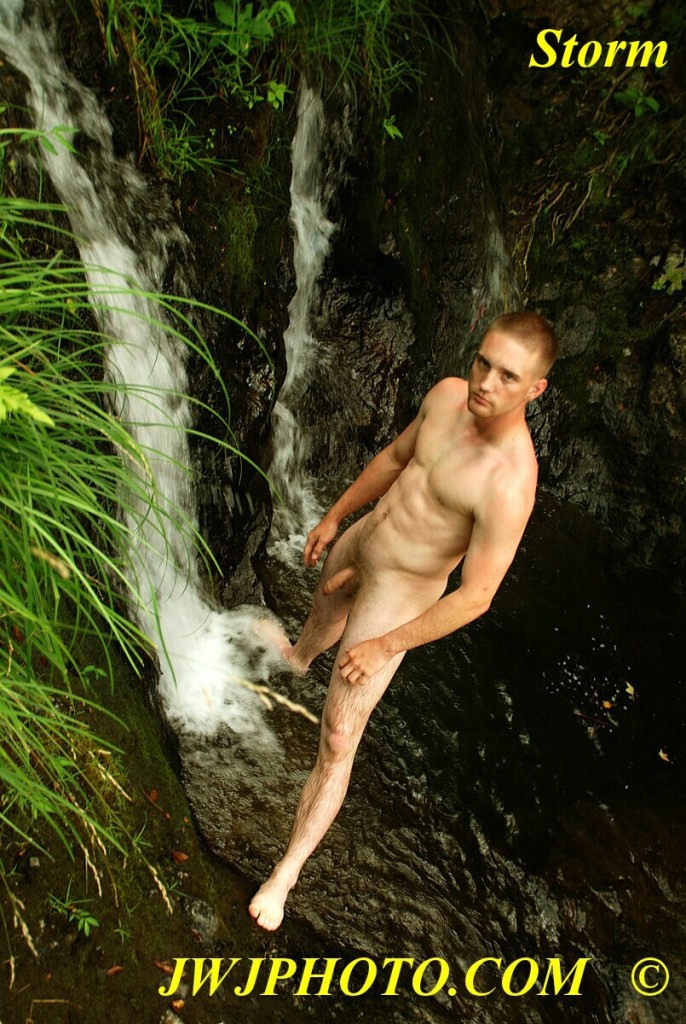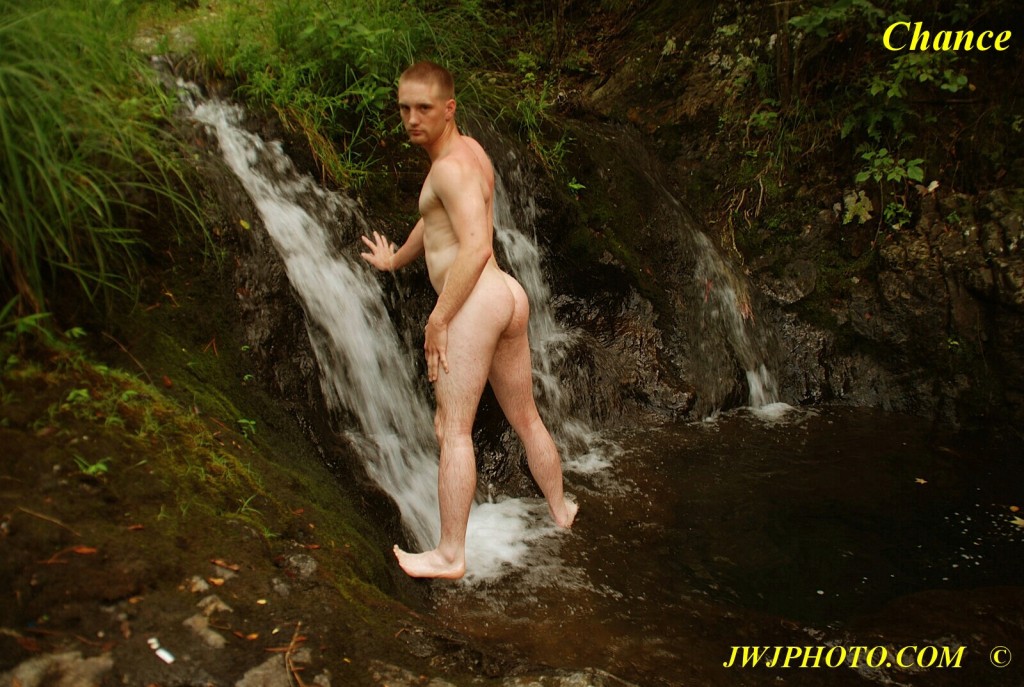 …after shooting Chance alone, Randy decided that he wanted to try doing some handstands and there was a large tree across the stream right above the falls so he decided to do some on it….
…and then I shot Chance assisting him, both of them put their jeans back on for a few shots as we thought we heard someone driving up and didnt want to offend anyone…….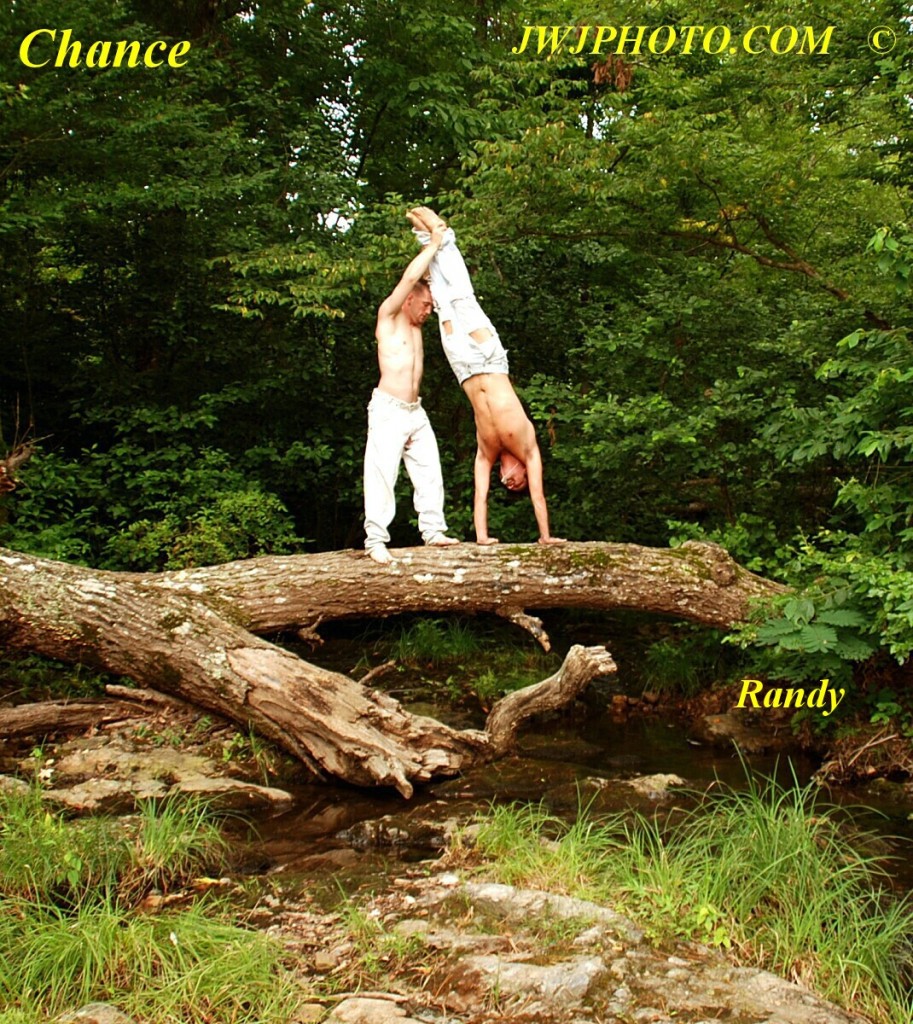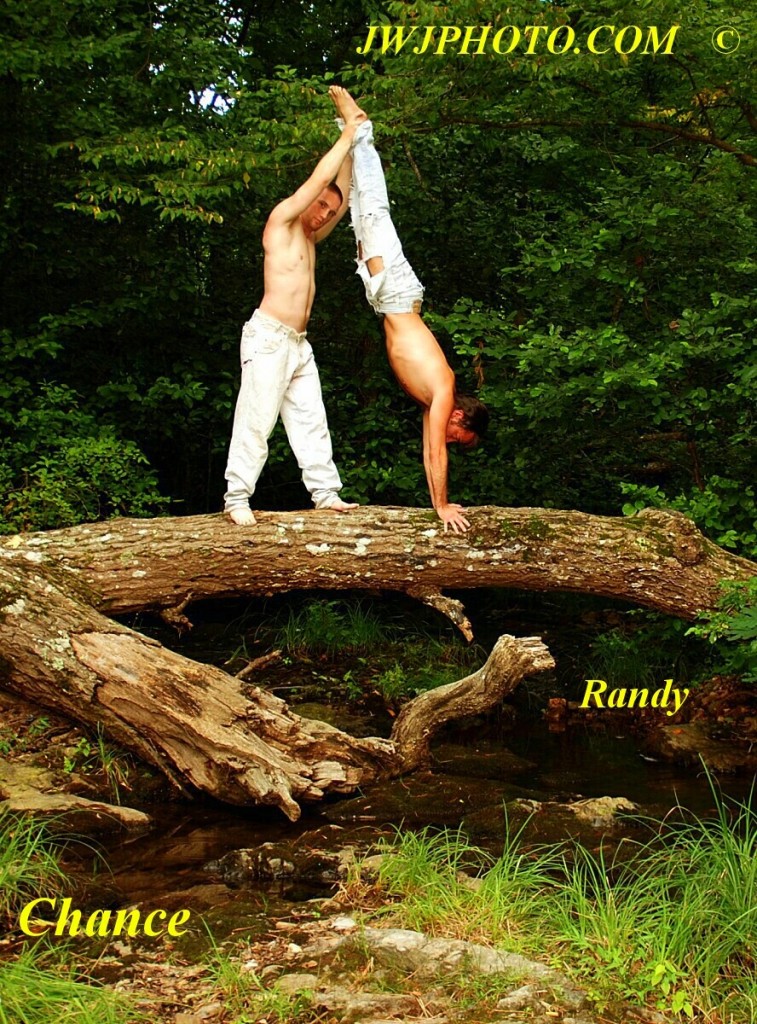 …plus it was easier with jeans on doing the next few shots on that big tree limb….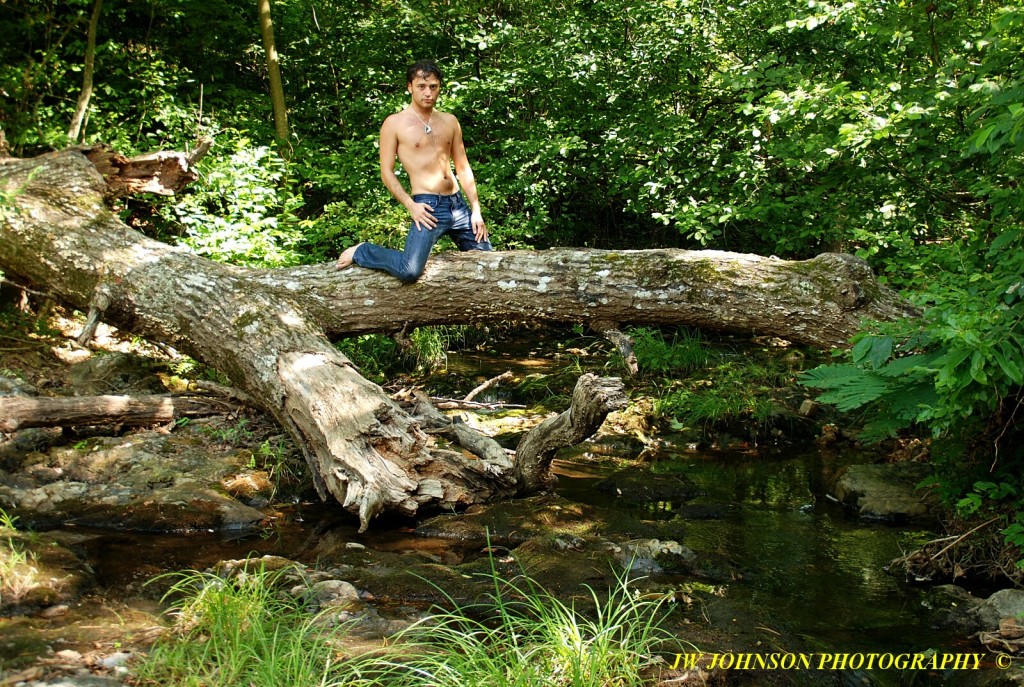 …afterwards we went to get some food, cause modeling and shooting can sure build up your appetite. 🙂