Back in May when we had the may showers, it seemed to be raining Jakes as well…I photographed three guys named Jake from May to June and two of them have become frequent fliers for me with great personalities, sexy looks, and nice builds. The second Jake is a Missouri farmboy that I had begun talking to back in January, online, and then he contacted me in May and asked to help me get him started in modeling work…I told him to come on down and shoot with me anytime…farmboys usually make great models…and after only a few minutes of working with him, I discovered he was going to be another natural Jake in front of the camera….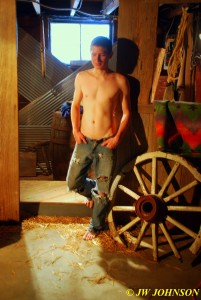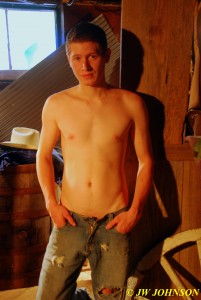 …funny thing is, he started out a bit shy, but after only working with me for thirty minutes, he opened his jeans and went from shy… to shy no more….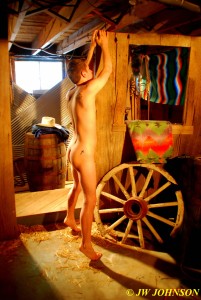 …and after that he was quite comfy showing off his build so we shot some on my comfy leather couch as well…. 
…he noticed the older fire gear while shooting with me in my barn studio and asked if he could shoot some images wearing the gear…and I said, sure, why not….
 Really like the innocent look Jake has….