New Model Jake had a good time shooting with me on his first shoot, and I enjoyed working with him so much, that we decided to try and outside, on location shoot a couple of weeks later, at a friend`s farm where there are a couple of nice haybarns to shoot in and around. This time, I invited a couple of photographer buddies to join us and one of them did. Jake also brought a buddy of his who was interested in getting into some print modeling work as well, his name is Flex and he dances on the side as well. 
We started inside the larger barn with overalls…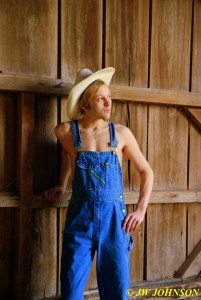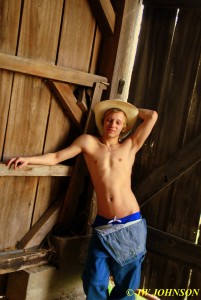 Being a very talented dancer that shimmies and gyrates around showing off of his assets, Jake wasted no time in showing off in the barn as well….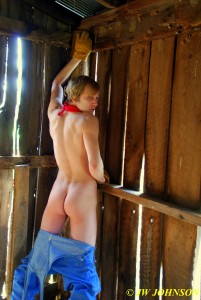 Jake and I walked over to another area of the barn, a side room, where there was some beautiful light coming through the wall….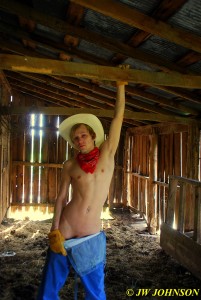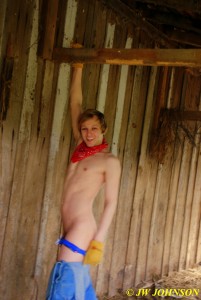 …we switched over to holie jeans and art nude work in the loft area….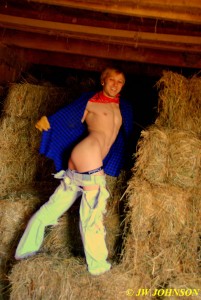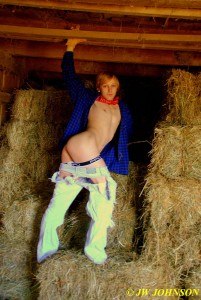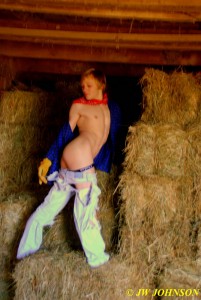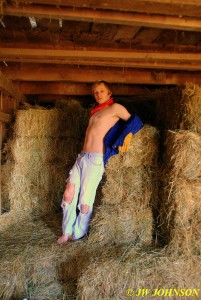 …then we went to the breezeway…..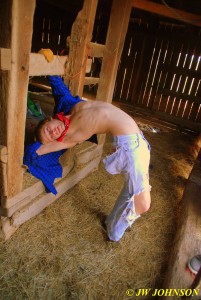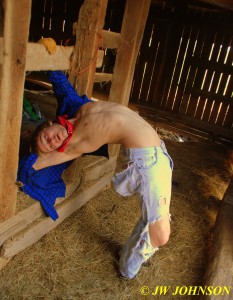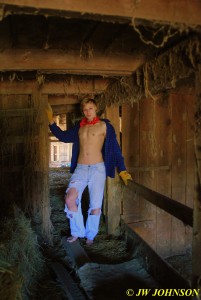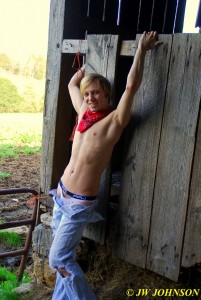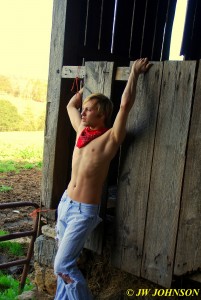 …at this point, Brad, my photographer buddy, and I switched models….as he began to work with Jake,  I began working with Flex, on his first shoot and we went over to a different barn to start, and I found out soon after that Flex is just as big a show off as Jake….