Everyone brought in the start of the 21st century in different ways, some good and some not so good…I began by shuttering my business, selling off equipment, and returning full time to work for others, which turned out to be a very good decision for me. I continued to shoot and work with models, more on location at first since I no longer had a studio to shoot in, but even that wasn`t that much of a change, since I had several friends with locations that I could shoot at when cold weather came around. I also began to take a vacation again each year and traveled out west to Colorado, Utah, and Arizona for a few years, shooting models that I was able to find out there, at beautiful locations as well. Check out my post Colorado Scenery Revisited for an extensive look at many of the models I found and photographed out there.  Here are a few of the models that I found locally as well, that first year….Hunter was one of the Colorado models that I found and shot the first trip out, and he visited me here later to shoot with me for a magazine layout….
I also managed to find a hot young man in central Illinois that wanted to get into modeling work, nude modeling specifically, and he came down to shoot with me several times that year…his name is Josh and I was able to hook him up with a few photographer friends from out of state that really enjoyed working with him as well…one of the prettiest places I ever shot him was at Mossy Springs….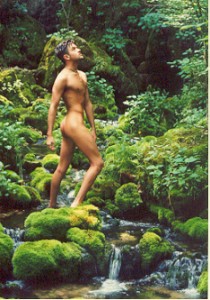 …and I found a couple of local guys that turned out to be great models as well…one was Kenny who thought he might be too slim to model for me and others….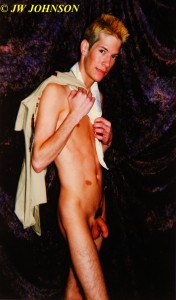 …and Jeff was the other one….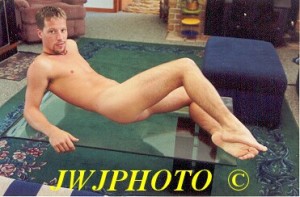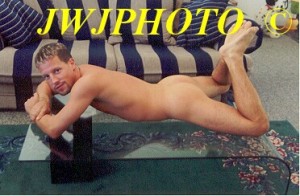 Another discovery about this time was Jeremy Markum, who went on to become quite an internet sensation and very popular with hundreds of photographers world wide…at the time, Jeremy was attending college nearby and I could tell he was a bit skeptical about the things I was telling him in regards to modeling….soon after shooting him a few times,  I was able to hook him up with many of those photographers through an agency called Ten Casting, that catered to many photographers looking for models for nude print work, fitness work, and video work as well. I`m sure many of those photographers helped him further his career as he moved up the ladder….here are some of my original images of Jeremy….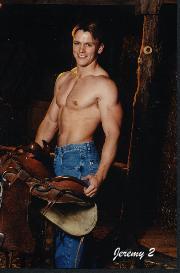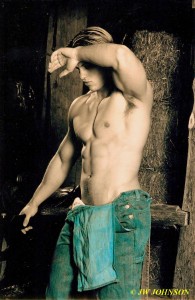 Jeremy always had a great attitude when it came to modeling, as much work as he had put into his bodybuilding, he had no problem at all showing off his muscles, and once he saw how successful he could become, he was only too happy to come and shoot with me…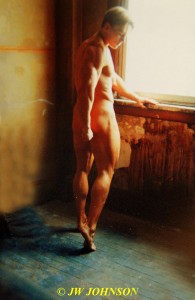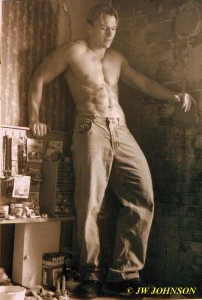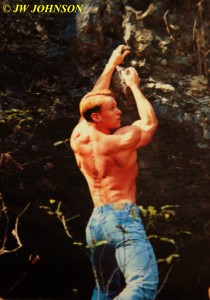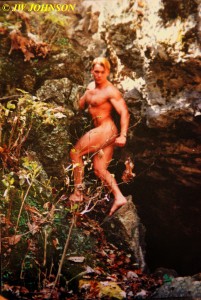 I lost touch with Jeremy soon after his marriage to his college sweetheart and his career as a personal trainer took off, so I couldn`t tell you what he is doing these days, much less where he is located.