I used to shoot a few bodybuilding shows for a friend of mine, who always held a local show as well as a show in St Louis County…one was an ironman type show and the other was a natural show…not only did this allow me to make a little money from the images I shot of each contestant, it also helped me to discover some new talent for modeling and created some referrals from bodybuilders as well. Some of these guys worked with me several times and some only worked with me once or twice…and those are the guys I cannot remember their names…like these guys….
…the next guy was from Illinois, that much I remember and he only shot with me the first time because his girlfriend at the time, objected to him modeling for anyone but her…run into that more than you think believe me…he was hott to work with and would have loved to have shot with him again….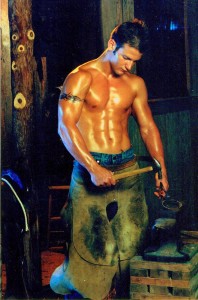 …this next model I took out to my the horse farm of my friends with the waterfall on their property…instead of cooling him off in the waterfall tho, he chose to step into the horse trough…said it would be faster…it was. …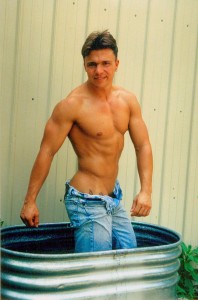 …and the hext guy is a multi talented guy, very much a jack of all trades and great handyman to have nearby….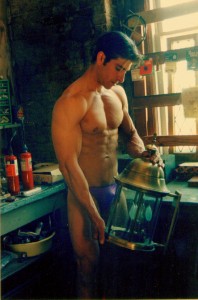 this next guy was referred to me by a bodybuilder, he was seriously into weight lifting and turned out to be a very good model on his test shoot…I took him out to the horse farm with the waterfall and shot him there…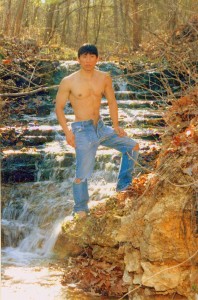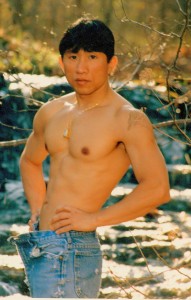 and another guy that I found at one of the bodybuilding shows, turned out to be not only a very good model who shot with me several times, but a very good friend to this day….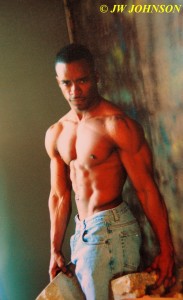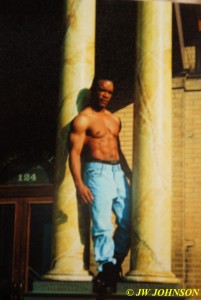 …and Joe, a hott guy I met in Arkansas on my first trip down there for vacationing…shot him at Garvan Gardens in Hot Springs the first shoot in November, their fall season….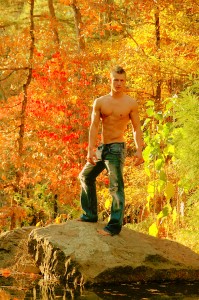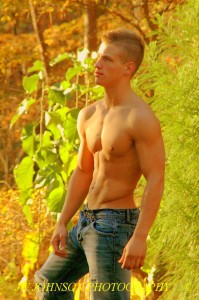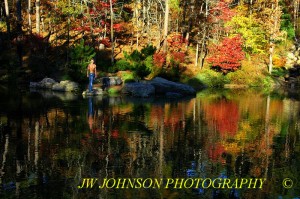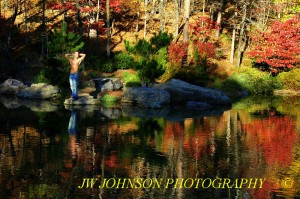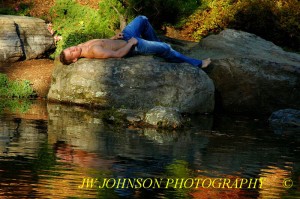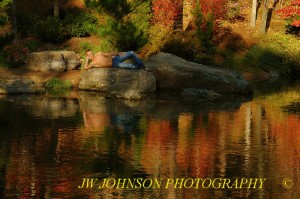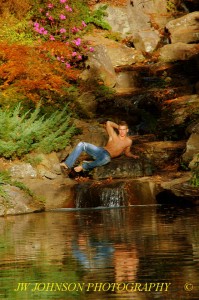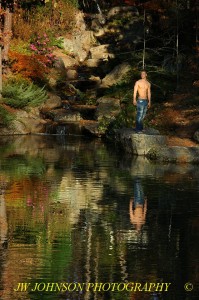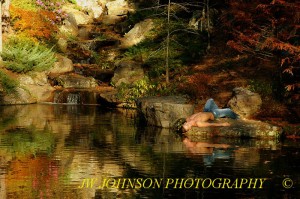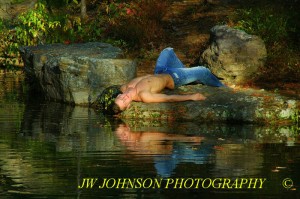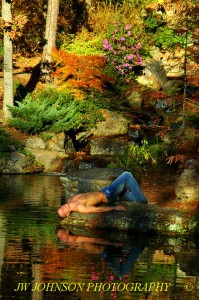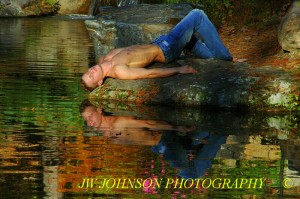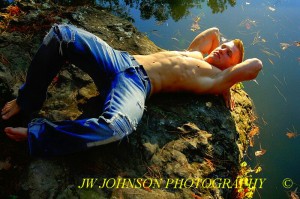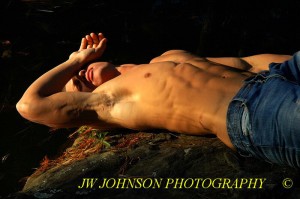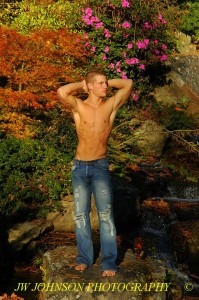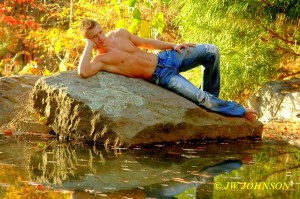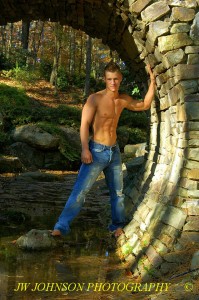 …and the second year he came back to shoot with me once again, this time he didn`t have as much spare time to shoot, and needed some images for a swimwear and underwear catalog, so we just shot a few images there at the inn….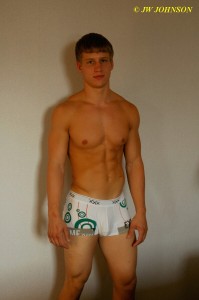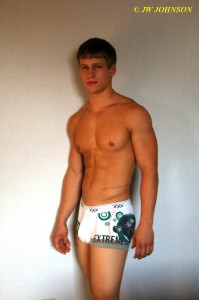 …and then we went outside and shot a couple in his swimwear in the cove at the end of the peninsula….