I had an opportunity in September to photograph a gorgeous young lady from the Phlippines that was living in southwest Missouri at the time…and during a weekend stay there I photographed her at a very pretty waterfall as well….she went by the name of Babey…..and starting out had this very sexy mermaid lingerie outfit….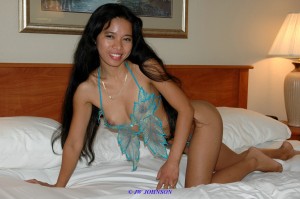 We also shot some erotic images of her, as she wanted to get a little wilder than the sexy mermaid images….I was fine with that, as I really enjoy working with Asian women, they are easily some of the most sensuous models….
..and then we traveled over to the waterfall, easily one of the prettiest waterfalls in Missouri…..
…and I`m pretty sure the officer that was taking his lunch hour there, enjoyed the show as much as we appreciated him sticking around. 
I discovered a hot cowgirl model in the fall, she was actually referred to me by Wade and lived down near him in south central Missouri…her name was Robin and she came up to shoot with me several times that fall season as well as the following year….she looked great in everything and nothing at all….