Earlier this week, I had the pleasure of working with a new female model, new as in my first time working with her and new as in her fifth shoot so far…she drove up from southwest Missouri and arrived mid afternoon…I intended to shoot her first inside, but we both decided to go outside to one of my favorite places and shoot some fall foliage color images while we still had some light and warmth…it was supposed to cool down that evening. April had brought along a pretty purple colored dress and I had a short white dress that one of my models had left behind for such shoots…and I told her I would like to shoot some figure work as well, which she was very up for.
We arrived with about 90 minutes of daylight left and found a goldenrod field still fairly colorful, the cooler nights hadnt quite robbed it of the vibrant yellows I had noticed in it the week before…however the pretty maples up the hill behind the field were starting to fade color wise…
…she then switched to her purple dress….April is like a breath of fresh air, very vivacious and flirty, a real pleasure to shoot with….
…she has a very sexy innocent look as well as a beautiful smile, and a great seductive look as well…and definitely knows how to move on her own but takes great direction too…
…and of course, then we switched to her birthday suit which she brought with her and looked very hot in….
We then moved to the other side of the road, and found a neat pole gate to to shoot on….wish I had brought along cowgirl boots and a hat…
and I really like April`s gorgeous smile and smiling eyes too…
and then there was a hitching rack and she gave me some great poses to go with the beautiful tree behind her…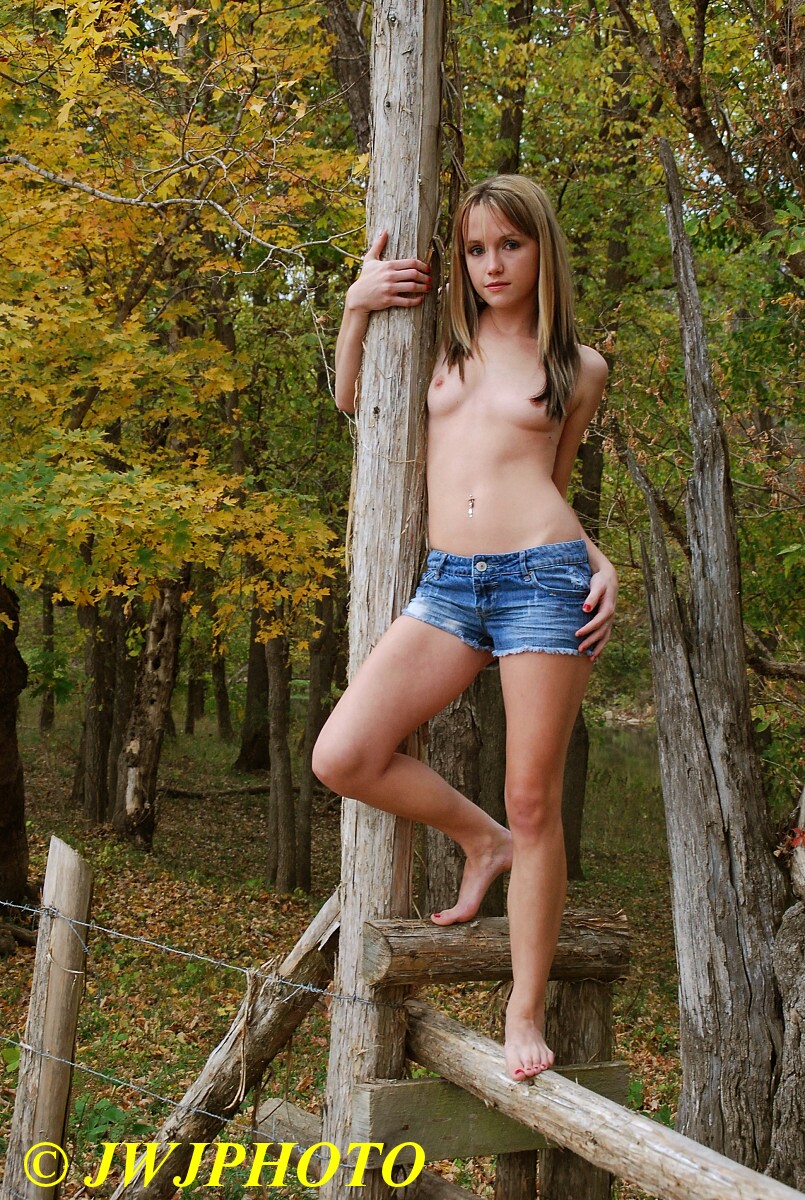 Then we walked down by the riverbank and found some nice color in the mapletrees and she had brought these cute denim shorts along…
….which we found out looked great with the parasol I brought along…
and shorts minus the parasol looks great too…
…course she looks just great without the shorts and barefoot too…
..this was her innocent look again…and then she gave me one of those sexy smiles….
and love those shorts on and off her too….
and by this time, it was cooling down a bit so we headed back to town and  as we got closer to town, it was obvious we might get a nice sunset so we headed to a nice Maple Tree Grove and shot a few more dress shots there…
and …
and then we went to the house and shot some studio work…here are some of her showing off in her fire gear…….
…cant wait to work with April again tho….gorgeous model….