Gonna just throw some images out there and if there is a story to them, I`ll place it under the image….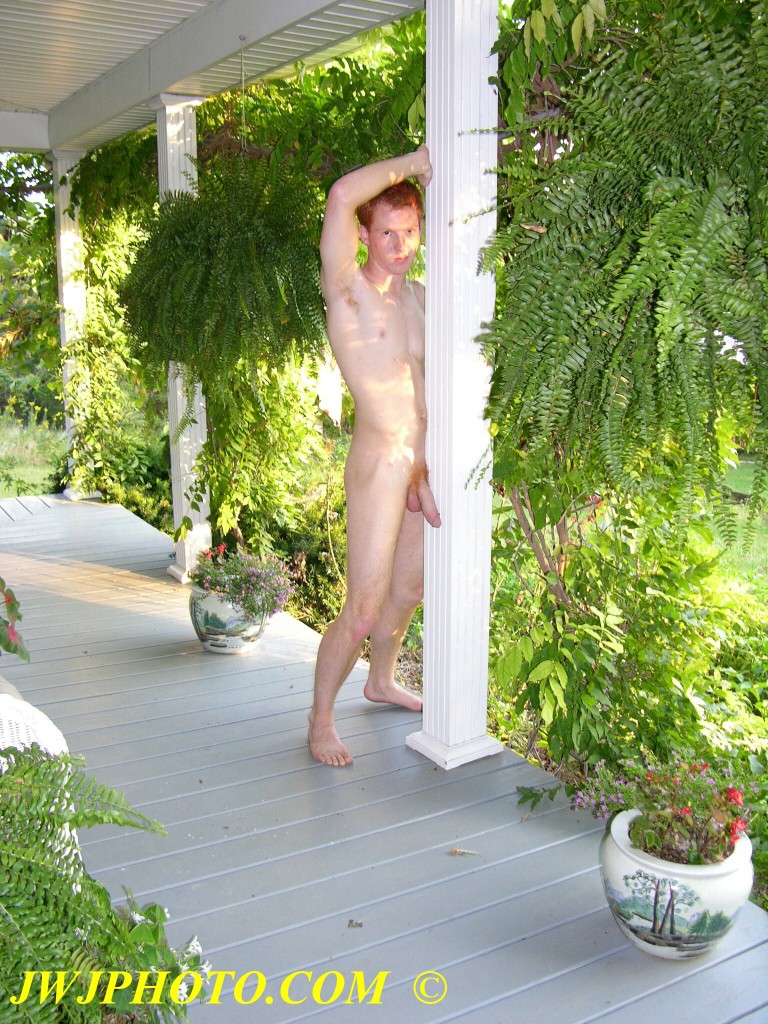 Prob the nicest redhead I have ever worked with  and now a well known porn star in his own right…Blu Kennedy, originally from Colorado when I first met and worked with him,  shot him out on the farmhouse porch with the ferns….
He also had the fairest skin tones covered with freckles and beautiful red hair……
the next few were shot in Colorado on my second trip out there….
..where I shot Blu for a website……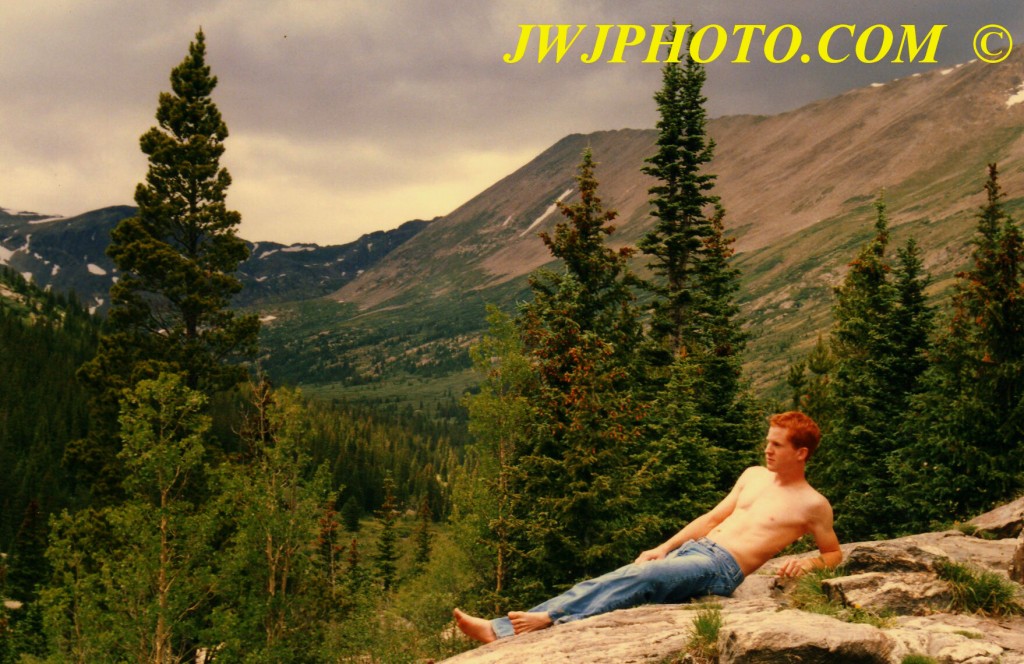 …we went hiking one day south of Breckenridge where there is an old gold mine and waterfall too….here we are up on the mountain behind the mill where there was a small cabin used as a shelter for hikers, good thing cause by the time we got up to it, a thunderstorm popped up out of nowhere and let me tell you, up there is not a good place to be with lightning popping all around and hail coming down……just before that popped up, I was shooting Blu on the ridge behind the cabin….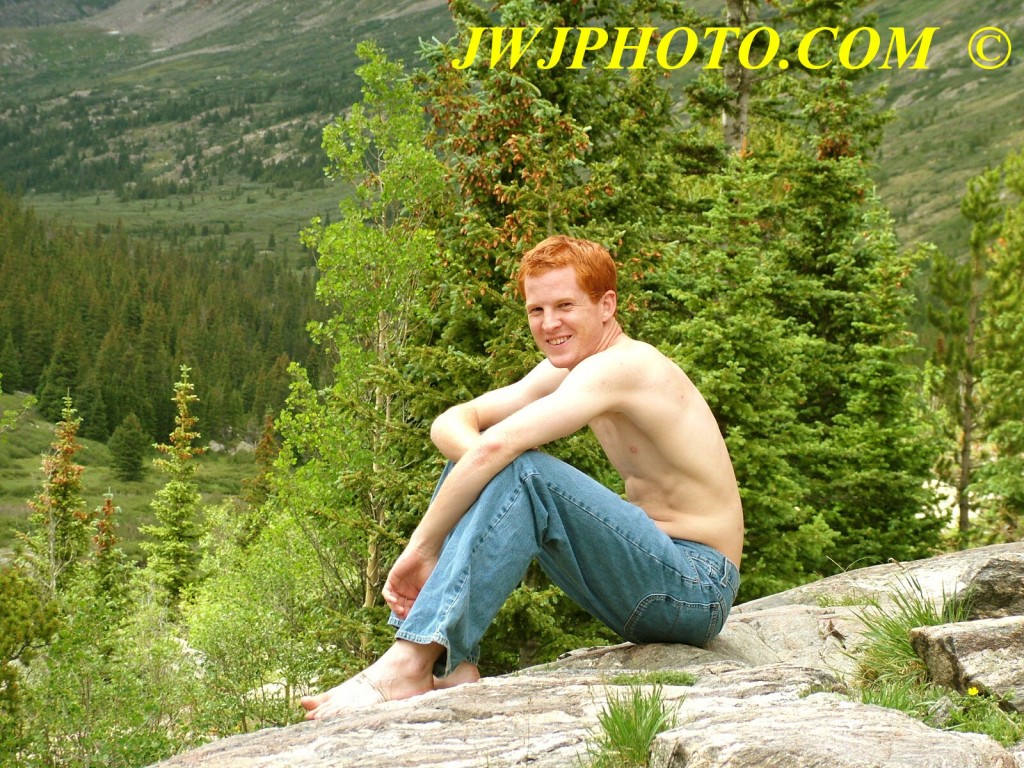 during the storm, we took shelter inside, had the place to ourselves and I shot Blu swinging on a rope swing inside it…great view all around…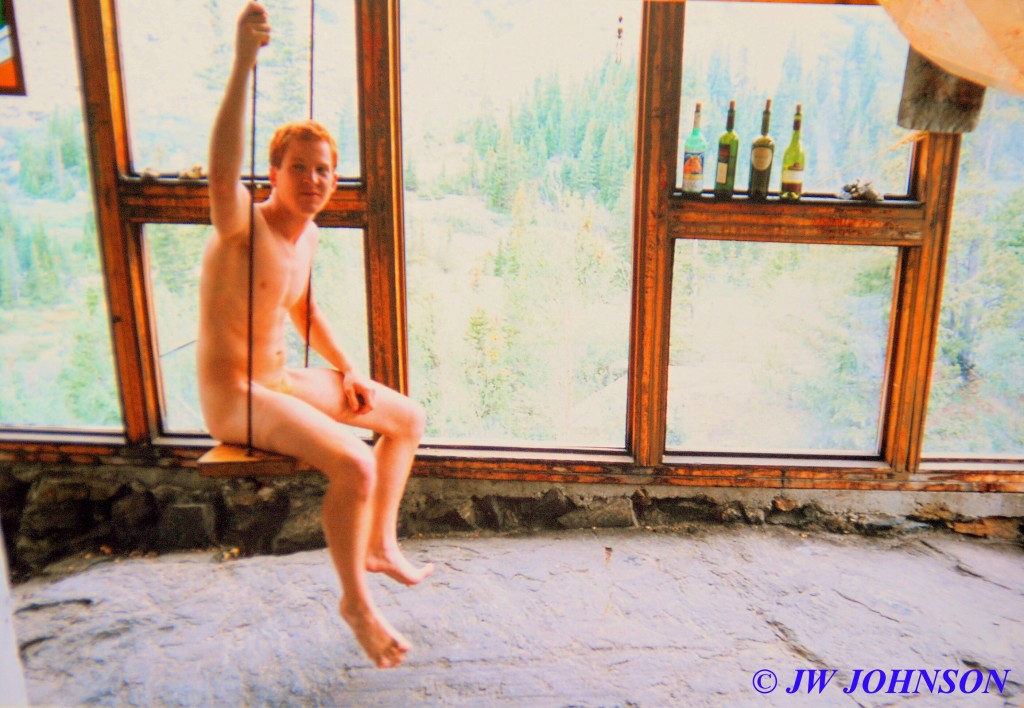 and after the storm passed by, we walked back down to the gold mine and old mill building….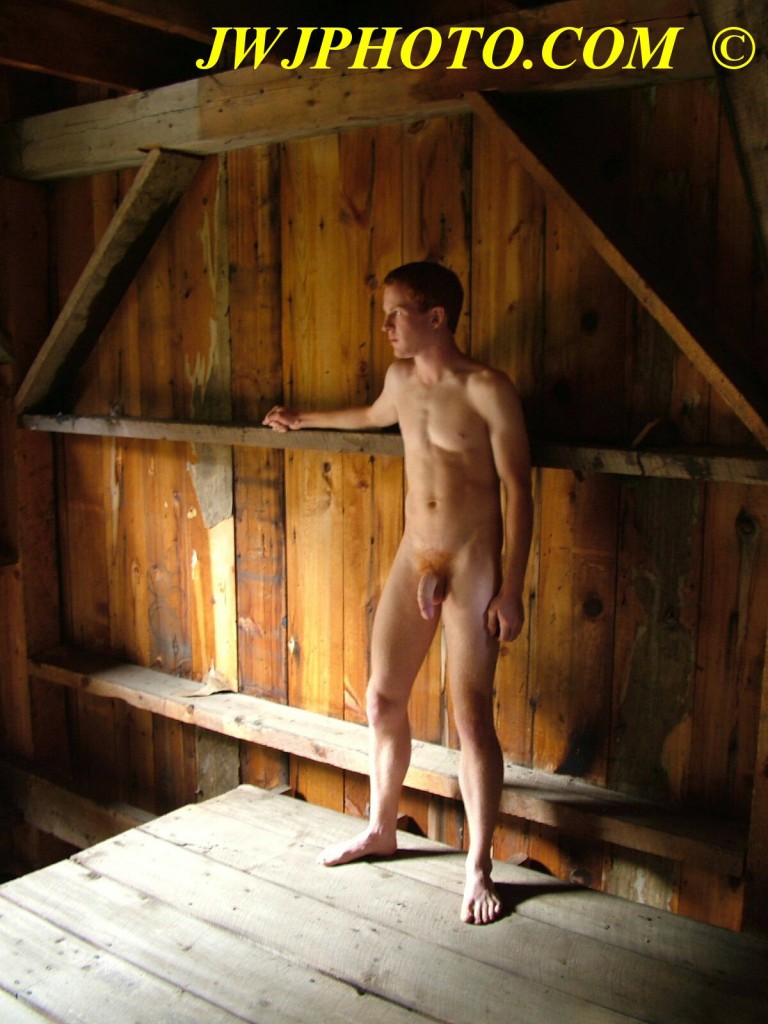 …to shoot a few inside in the beautiful light…..this was an old gold mine mill built with heavy timber construction, a very solid and well built building…Dave, a friend I met prior to my travel out there that year, met us there and took us up to the trails and then into the old mill….he was quite taken with the beauty of Blu…
…this one shot in the crossover tunnel between the mill and the old mine shaft….the light was exquisite on Blu and his beautiful red hair and fine features….
the original shoot with Blue featured images taken in a very pretty hotel suite, where I shot him for my producer friend that hired him on my recommendation several years back, a good start to his illustrious career in video….
this one really bringing out his beautiful alabaster features and pretty red hair….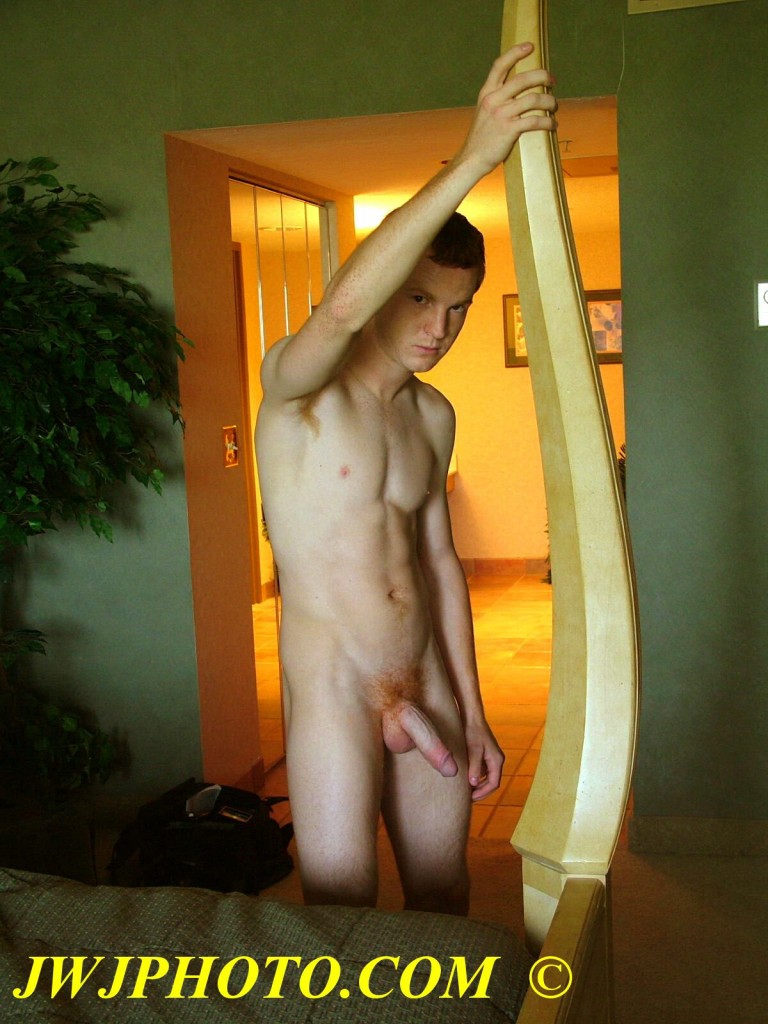 this one in the suite bedroom, with a beautiful poster bed….
and this one in the nice ceramic tiled bathroom with a raised jacuzzi and walk in shower….we were shooting in the penthouse suite…that was my first shoot with Blu, Colorado was the second one, and the third one was the farm of good friends nearby….
and this is another one from the farm in their flower garden….where Blu appeared to be as pretty as the flowers….
…same farm location,  but different models shot there have  included a few more hotties, such as ….
..Ryan Rockford, who I have photographed at the farm several times and several seasons…he looks good in all seasons…
and yet the fall season seemed the best on him….
another one of my local models from a few years back, helped me with some advertising type shots at the farm one day as well…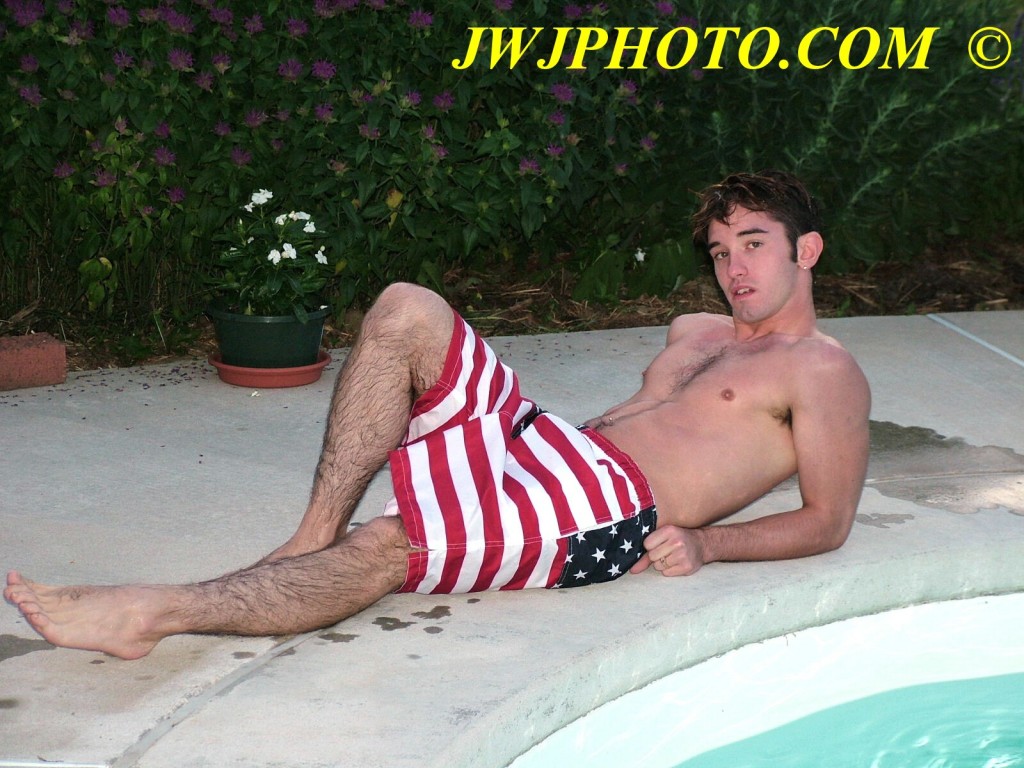 and then after shooting at the pool, I was able to shoot him at my home a few times…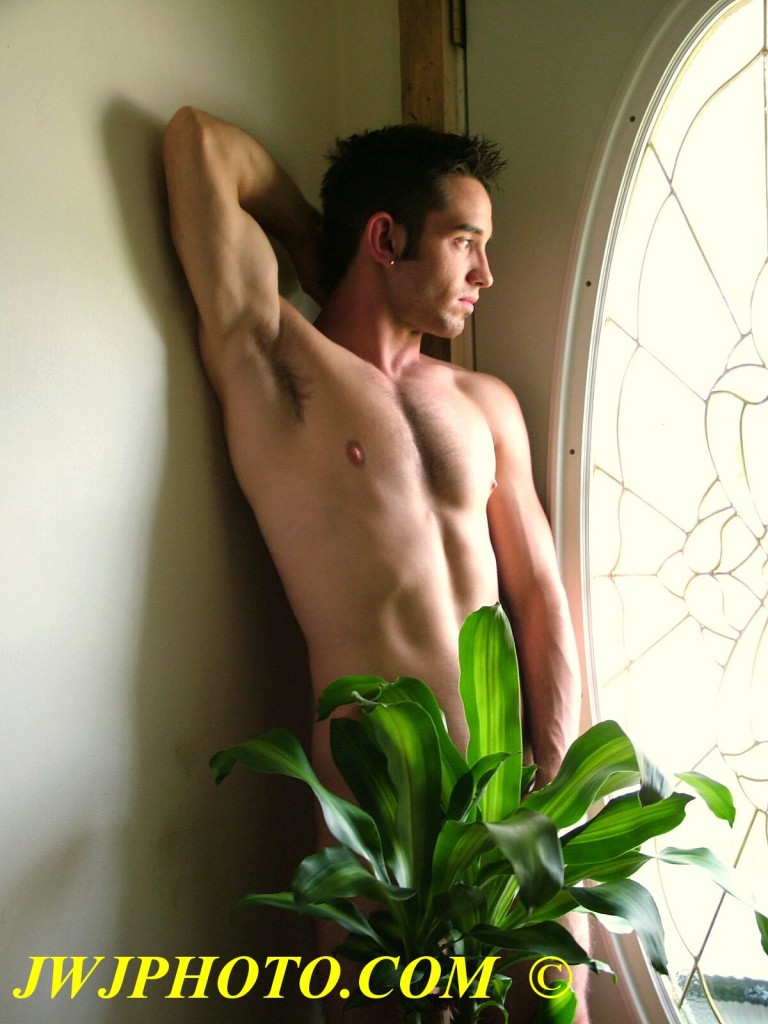 …I am always asked if I shoot slim guys, the answer as shown here, is definitely yes….