Jenn was the first babe I photographed this year….first worked with her in March and enjoyed working with her so much I invited her back a few times…I felt extremely lucky when she was able to come down and shoot with me…she was a real trooper, and besides her modeling work ethic and sheer beauty, I also admired her for her passion and work in cancer cure research…beauty and brains both…
…after a few initial images,  I put her in some fire gear to see how she would work out for calendar/poster work….and she looked just as sexy in the gear as she did out of it…..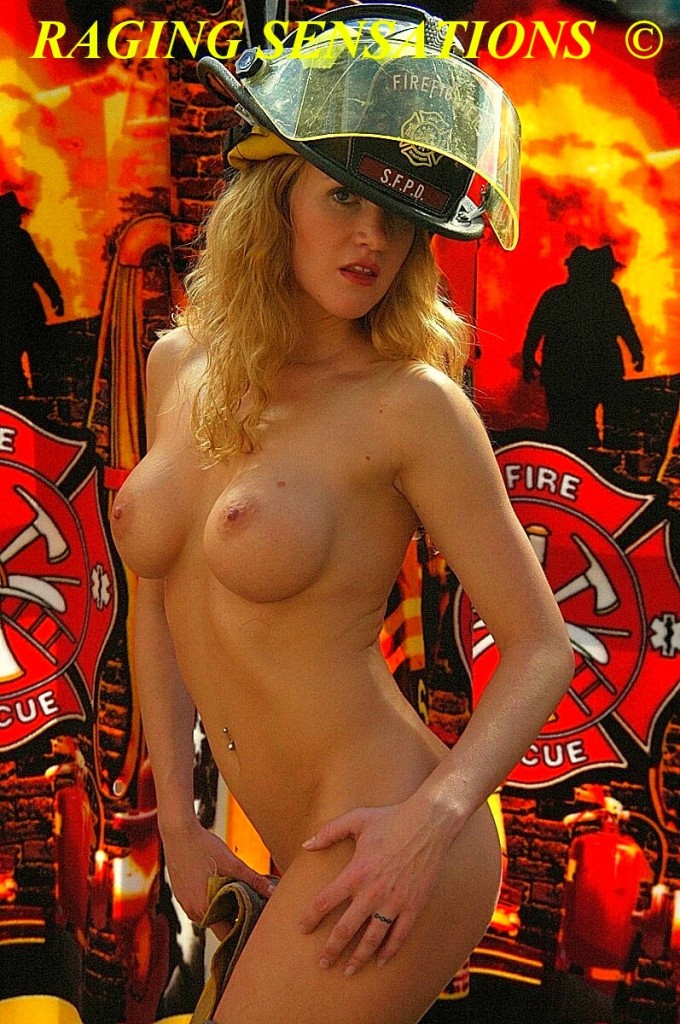 Lucky for me, Jenn enjoyed working with me as much as I did with her, so I invited her back in July to shoot with me some more, she sure was a lot of fun to work with and had a smoking hott look too.
In April, I got lucky when a male model scheduled to come up and shoot with me from Oklahoma, brought his girlfriend with him and she was interested in shooting some images as well, and open minded as well…her name was Sophie and she had a gorgeous exotic look to her…some Cuban heritage in her blood and it stood out in stunning facial structure…simply sensuous and gorgeous all wrapped together….
…and she looked stunning in fire gear too….
…at her request I was able to line her up some good paying print work with some friends of mine all over the country, but from what I understand, she found some steady work with a good fashion outlet that worked out well for her.
In July, Jenn came back to shoot with me again and joined up with one of my KC models named Vince for some poster work. She brought some new bikini`s that she had just purchased to shoot in under the fire gear, they looked great on her…and she brought her gold colored cowgirl boots so she could shoot some images in my barn too….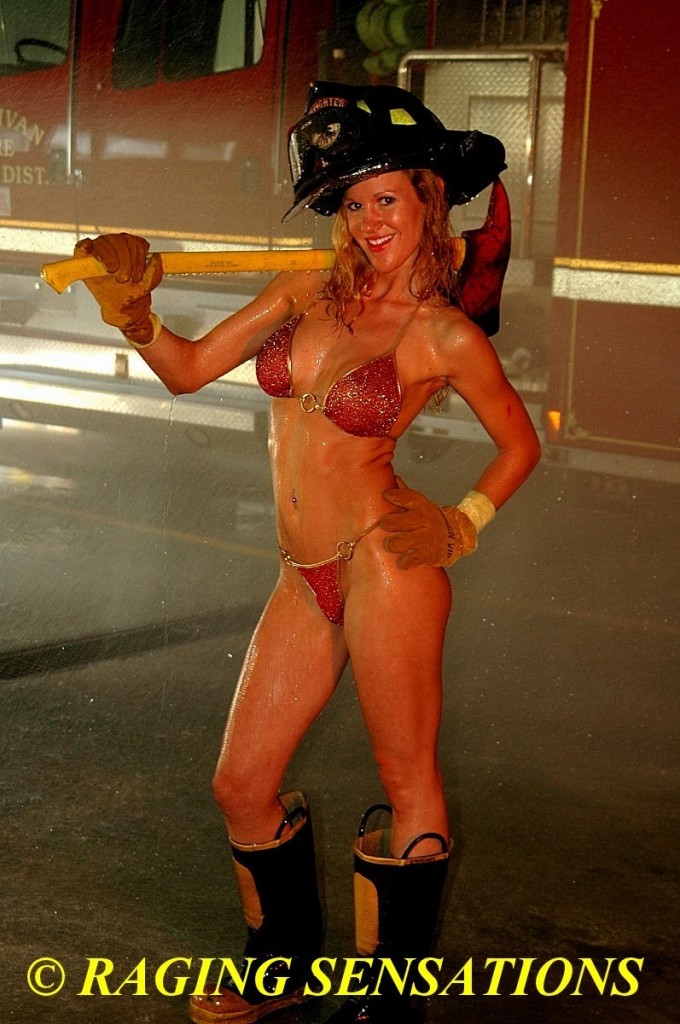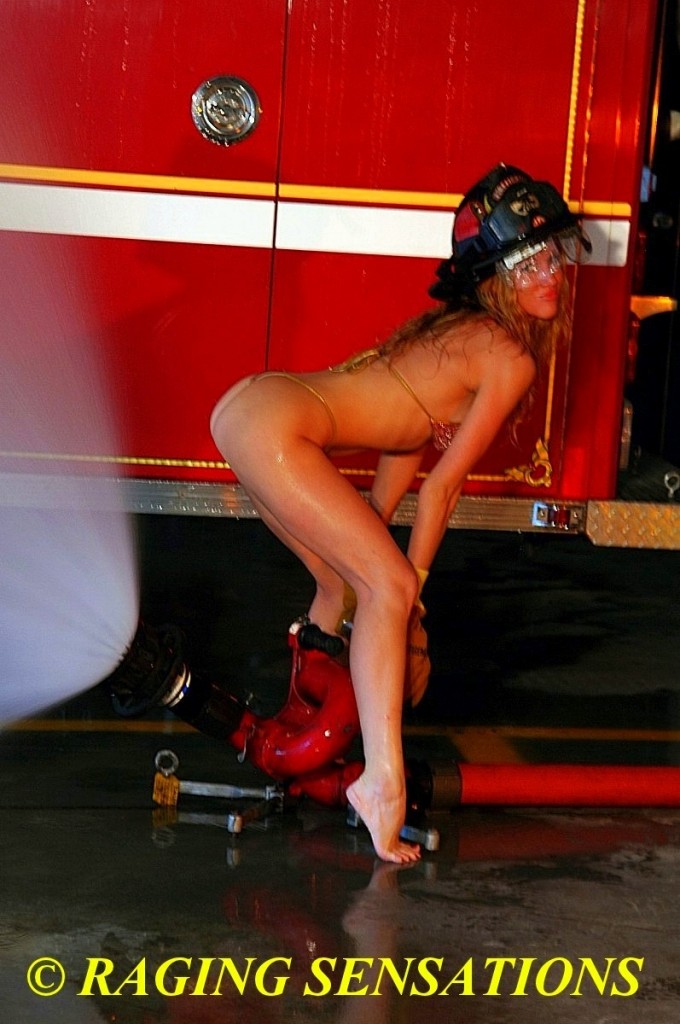 Alas, her work in research really took off shortly after that and I never did get a chance to work with her again.
Laina was one of the hottest blonde babes I ever had the pleasure of working with…she came to me for some portfolio work, wanting to get into a website organization known as The Firehouse Girls…which unfortunately did not last very long, but because I was shooting alot of fire service themework, she found me online and asked me to shoot some images that she could submit to them with her application and I was more than happy to help her out…she became one of my favorite models to work with back then, returning a few times to work with me on other shoots….another natural at it…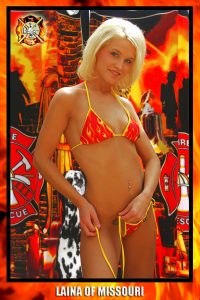 …and here are more of her calendar/poster images as well….it`s no wonder The Firehouse Girls picked her up pretty fast…a person woulda been nuts to turn her down….. I will try to limit these to the very best images of Laina, but let me tell you that will be hard to do because all of her images were the best ones….she was that gorgeous to photograph and work with….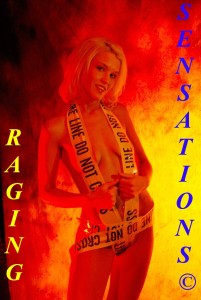 …and then we shot some other images…..isn`t she gorgeous  ??!!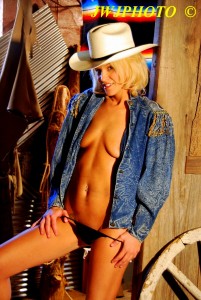 In the fall as I was preparing for my annual trip to Arkansas for my fall vacation, I discovered a gorgeous gal modeling in the southern area that I planned to visit, and was able to talk her into modeling for me at one of my favorite waterfalls in that area…Destiny was just starting out in modeling work and was great to work with…one of my male models, Jaye, helped me with the shoot since I was shooting her in fire gear and with rappelling rope…Jaye climbed up on this huge rock and tied the rope off to it so she could put some weight on it….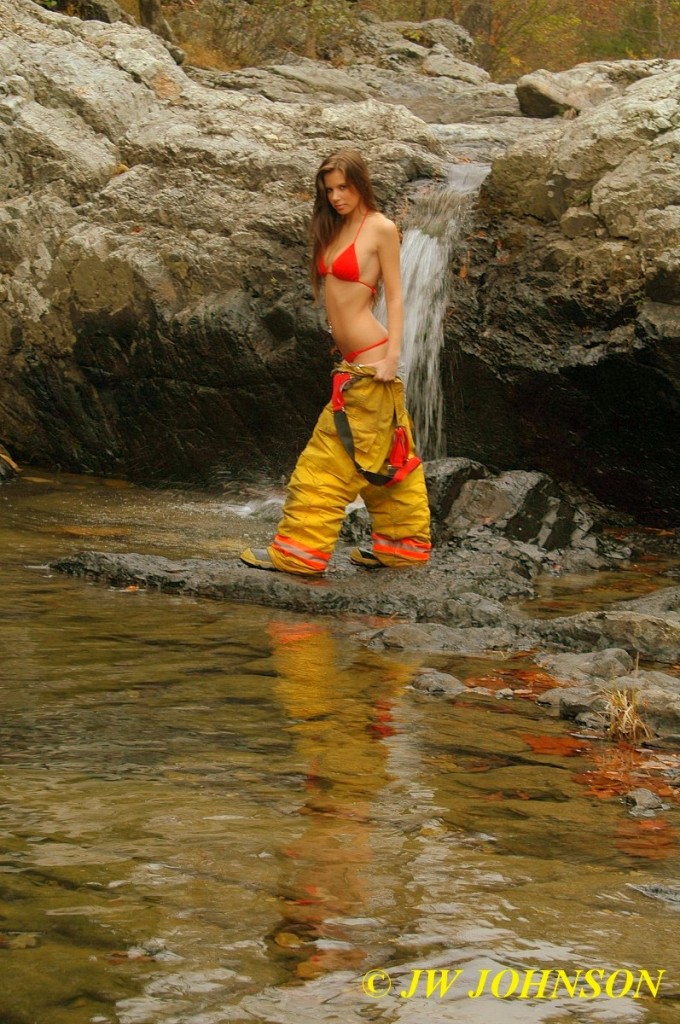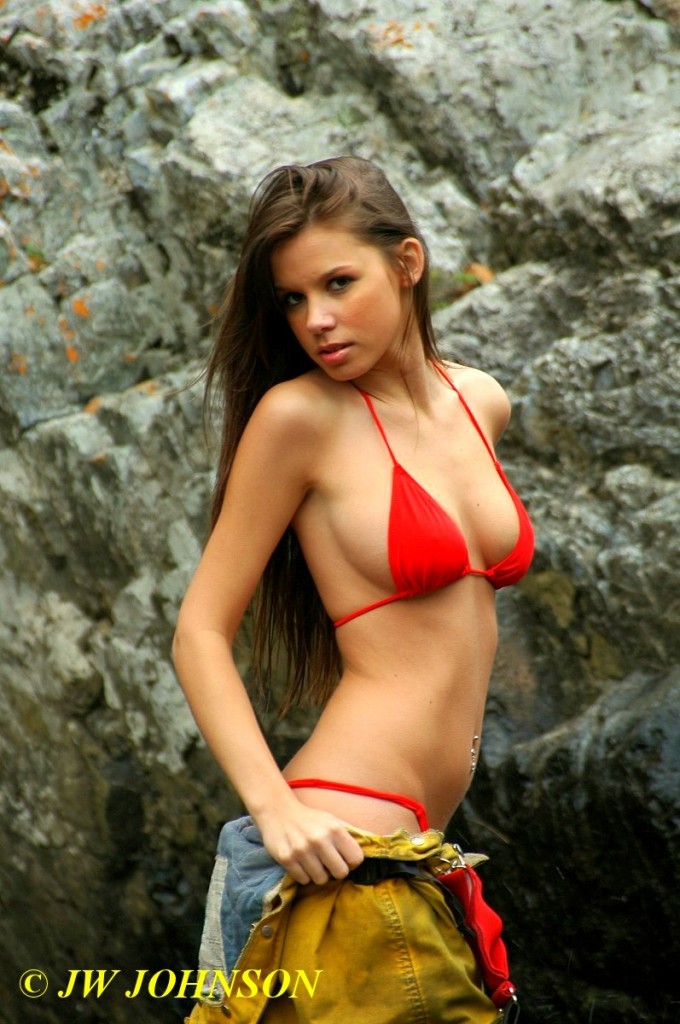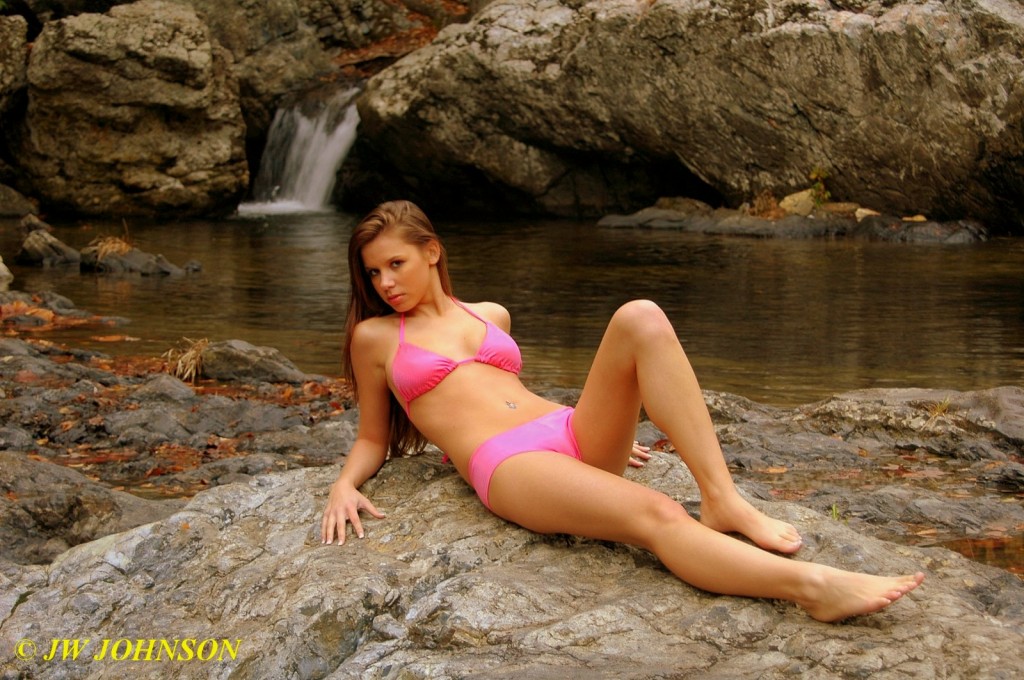 ….at the time I worked with her, Destiny was just starting out in modeling…soon after I worked with her, she was photographed for Playboy Magazine, and then got into webcam and nude print modeling work.
When I returned from my vacation, I found yet another gorgeous gal from central Illinois to work with…her name fit her like a silk glove…Starie….talk about sexy and hott rolled into one fine form of gorgeous and sensuous beauty…..I recall my test session with her lasting a few hours in addition to the couple of hours I had suggested…she was that smokin hot to work with….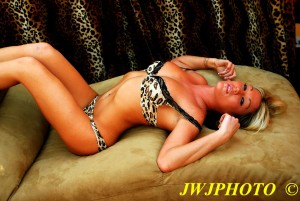 …and after watching her perform in front of my camera, I knew she could handle any situation in modeling work…so we started with some calendar/poster outfits….and I photographed her on a friend`s antique truck too….