A few days into the year I discovered yet another sexy Illinois guy, Tim…who was into body building and had a great look and build both…and turned out to be yet another natural at modeling….
…and looked great in and out of fire gear too….he worked out great for my calendar and poster work from 2008 to 2010…..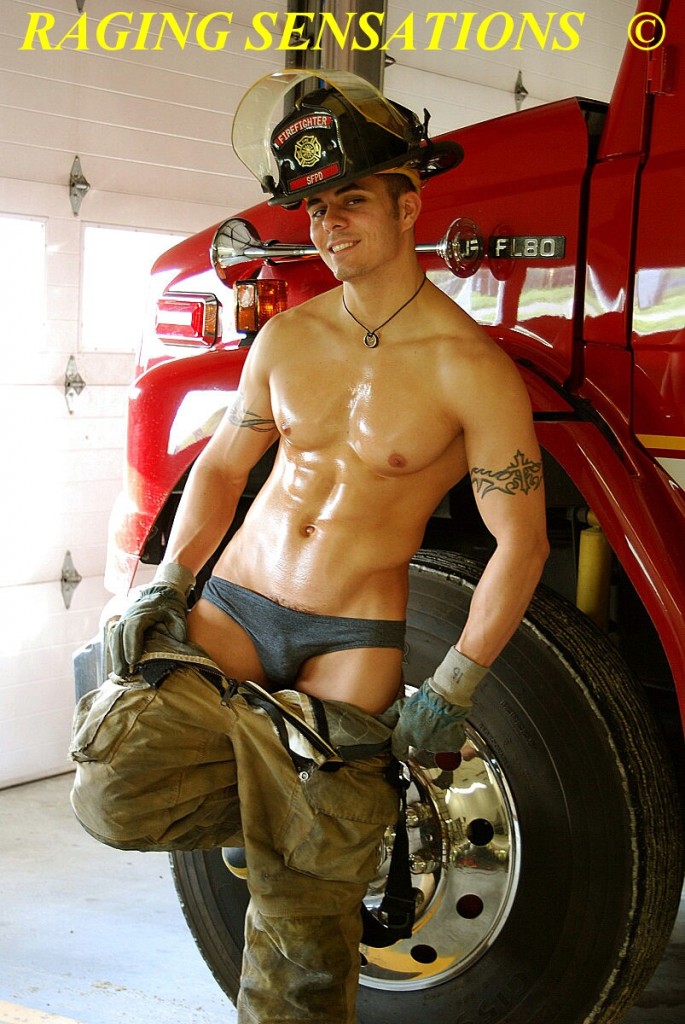 About a week after photographing Tim, I met up with a hott guy from the KC area and photographed him as well…Derrick did well and I enjoyed working with him, took some images of him to assist him in getting into some video work and he did some calendar / poster work too……
My Arkansas discovery Jaye came up to shoot with me one weekend in February…I know what you are thinking…did he lose his mind ??? February is normally our coldest and snowiest month, what can a model do then ??  However, I have photographed models when it was extremely cold and snowy, had some that insisted on shooting nudes outside in the snow even…I sometimes question their sanity myself, but hey have to admit, snow does add a certain beauty to everything it touches. That weekend we got lucky and had some really mild weather, I took him to a pretty scenic local area to shoot some art nudes after we shot some images inside too….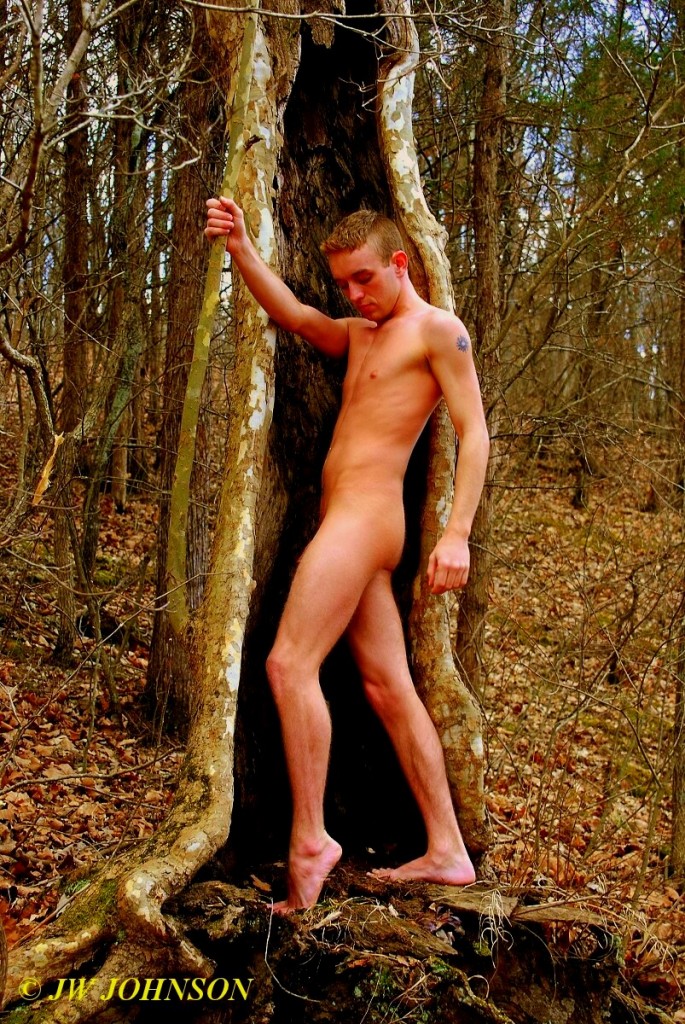 During the latter part of the spring, I found two new models,  Jason, and Phil, and worked them into the mix as well…..both of these guys I took limited test shots of, I could tell from their hot look and build and smiles that they would make great calendar and poster models…in other words, they were very well qualified…. I liked what I saw right away and put them into the gear right away too….
….Jason above and Phil below….
In May of 08, I had the good fortune of traveling to Kentucky and was able to photograph a beautiful antique pumper down there, with a couple of my models, Jackie and Justin from south central Kentucky, with it…..here are a few images from that shoot, for more, look for the story called Antique Pumper in Kentucky on my other site www.RagingSensations.com  
On my return home,, I scheduled four models during the month of July. JW was the first one, he started with me about five years before while in college in central Illinois, always into bodybuilding and now wanted some newer images to show off. He came down on the 5th and we shot some images with flags involved at the home of some good friends who have a beautiful pool at their horse and cattle farm nearby. As usual, JW looked hot as could be…..
Vincent had been with me for a few years and called in need of some newer images for his portfolio. He flew down from New York to shoot with me mid July and we shot some unique images this time around….Vincent has always been in great shape and has worked in many areas of print and video work both and is always fun to work with….
Brian was the next model the last week of July and turned out to be a super sexy central Illinois guy…I had been talking to him for some time and he was finally ready to give it a try, he really wanted to get into some good paying print and video work….
…and a week later I discovered yet another college boy who wanted to get into some paid modeling work…this one was a firefighter who hailed from Texas, so I put Grant in touch with a few of my photographer friends while he was here and they enjoyed working with him as well…..
…well a week later I had found yet another college boy and within a few weeks, I had all three of these guys working together on a shoot with some photographer friends working with them on various projects they had going on, and then another shoot late in the fall before Christmas as well. Coby came out from St Louis for his test session and turned out to be quite a cutie with beautiful green eyes and olive complexion….and one of my fave models to work with due to his sparkling personality….
On my annual trip to Joplin in September, I met a hot muscular guy named Nate and photographed him in my hotel room for a few images before taking him over to Grand Water Fall for some magical images…
    WHAT A HOTTIE  !!!!!  Enjoyed working with ya Nate !!
…there are just some guys that you know when you see them, you know in your mind that they are really going to be smokin hott in front of your camera…and create some great images….magical…..Nate was one of those guys….would love to shoot him again. I met another guy down there named TJ, who is partnered with one of my local models, and I had a chance that weekend to work with him as well…even posterized and solarized some of his images…magical again….
In October my new neighbor`s brother came to stay with him for a bit, and one day Jimmy and I were talking about modeling and he asked if he could give it a try…he has a very sexy boy next door look and I could tell he had a nice build too…def enjoyed working with him although briefly….great smile too, Jimmy. 🙂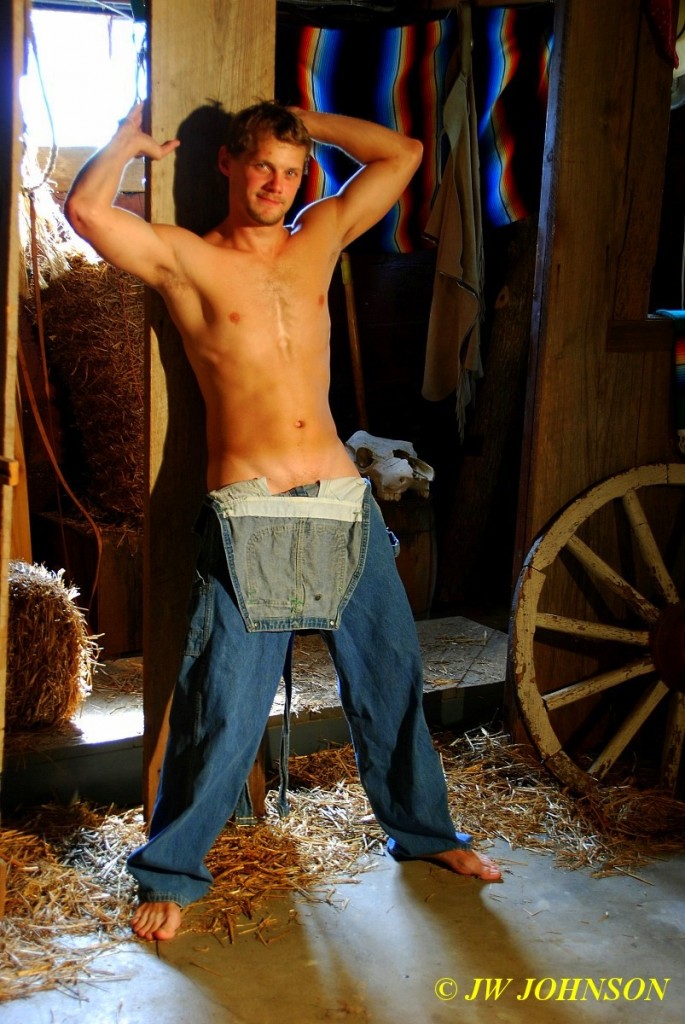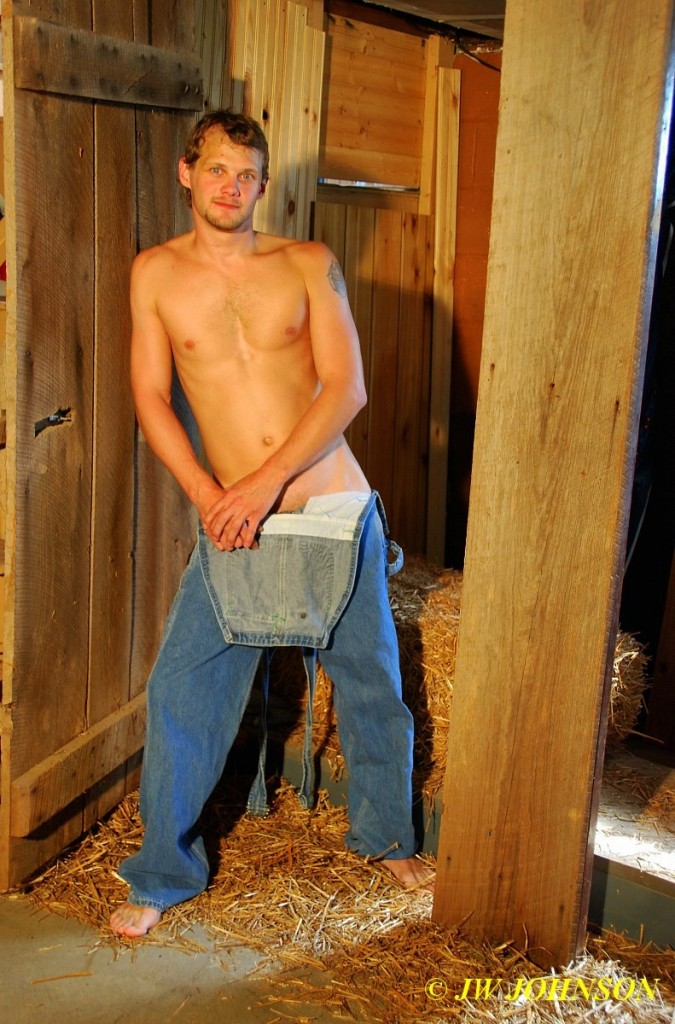 For my annual fall trip to the Hot Springs area of Arkansas, I discovered a hot young man down there that had long black hair, his name is Randy and he was a mix of Native American. He had some modeling experience but wanted to get into more work and shot with me a couple of times while I was staying on Lake Ouchita. I first shot him at the resort I was staying at and then we went to a manmade waterfall a few miles east of there…..
…really enjoyed working with Randy and I photographed him even more during my fall trip down there in 2009 and then in July of 2010. I met another hot guy online before driving down there…Chris agreed to come down and shoot with me at some of the waterfalls that I like to photograph each fall season down there…Randy went with us and stayed up on the road with my dog while Chris and I hiked down into the canyon where the waterfalls were located….
Chris is one gorgeous guy, has a MacGuyver look and attitude and really looked great at Little Missouri River Falls where we wound up the shoot that day, against a gorgeous background of fall color, too. Really enjoyed working with him and Randy that weekend.