I only  worked with three gals during the entire year, however all three of them really stand out in my mind yet today as gorgeous gals to work with. Cheryl was the first and I was honored to work with her, she had been over in Iraq as a military firefighter so I had a tremendous amount of respect for her from the get go, but she proved she was a very hott and sexy model as well. I wish now I could have located an army outfit for her to wear while here as well, am sure she would have pulled that off just as sexily as she did with the fire gear, which she looked smokin hott in….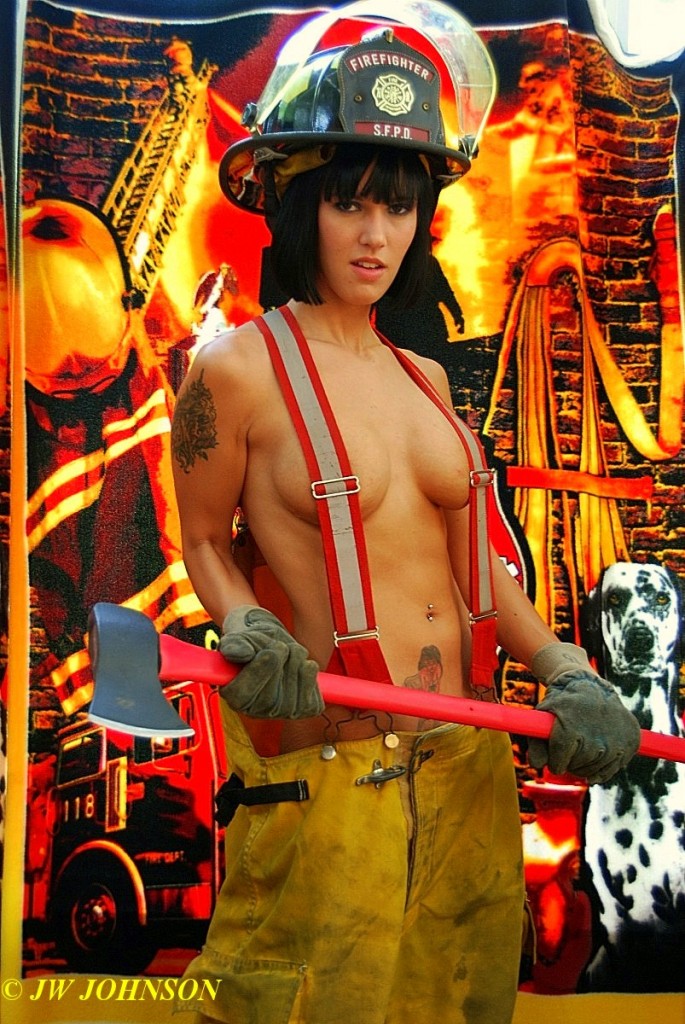 and I really like her firefighter tattoo, too, one of the coolest ones I have ever seen….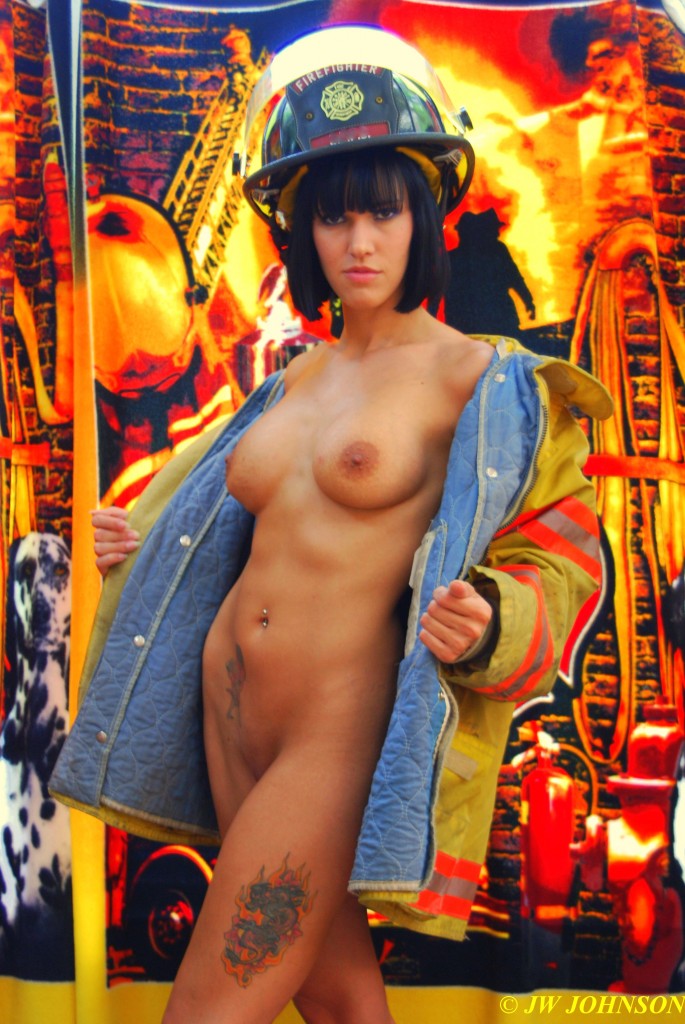 She looked great on the back of my friend`s fire truck too….
thanks Cheryl…really enjoyed working with ya !!
I also had the opportunity of working with a beautiful babe in Kentucky named Jackie…and was fortunate to be able to photograph her on another friend`s antique fire pumper, beautiful girl on a beautiful truck….it doesn`t get any better than that….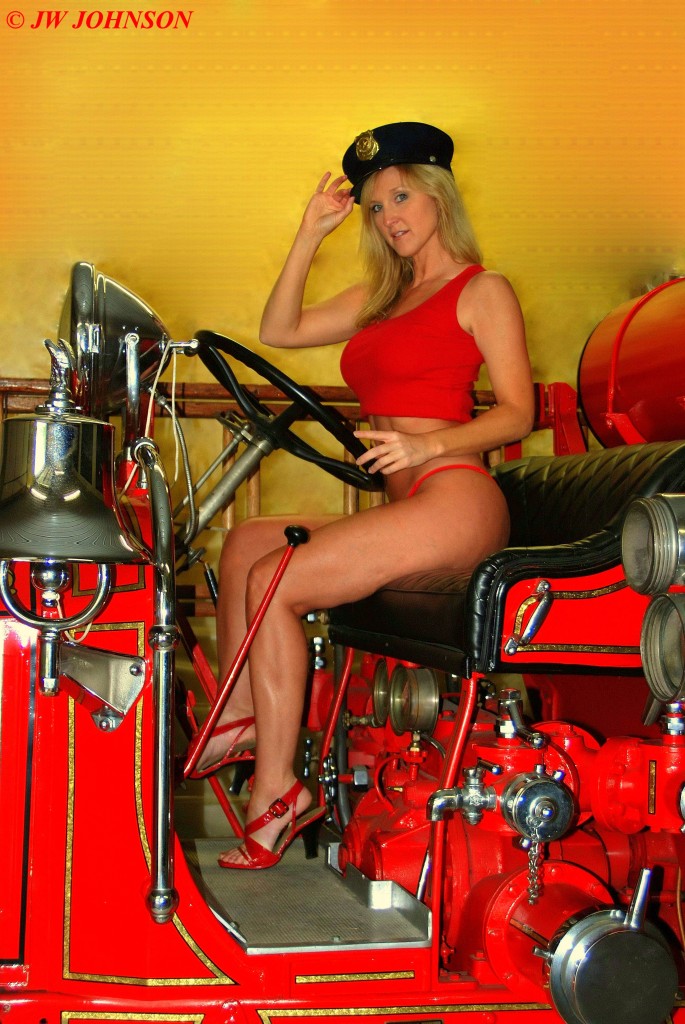 It did get better when one of my male models who lives nearby, showed up…and I`m pretty sure it made Justin`s day, too….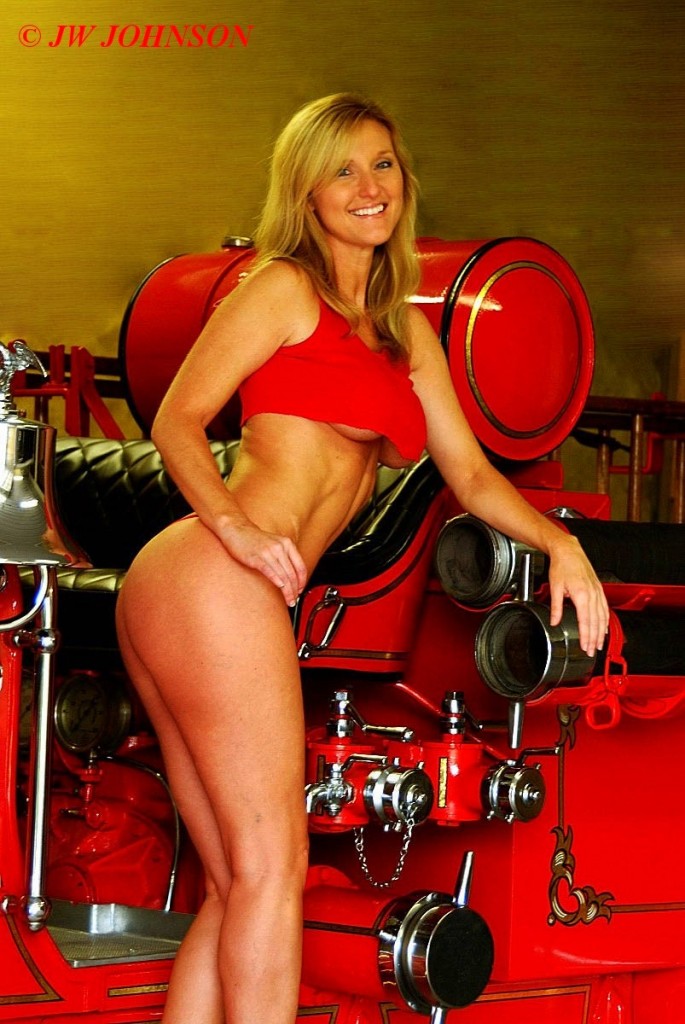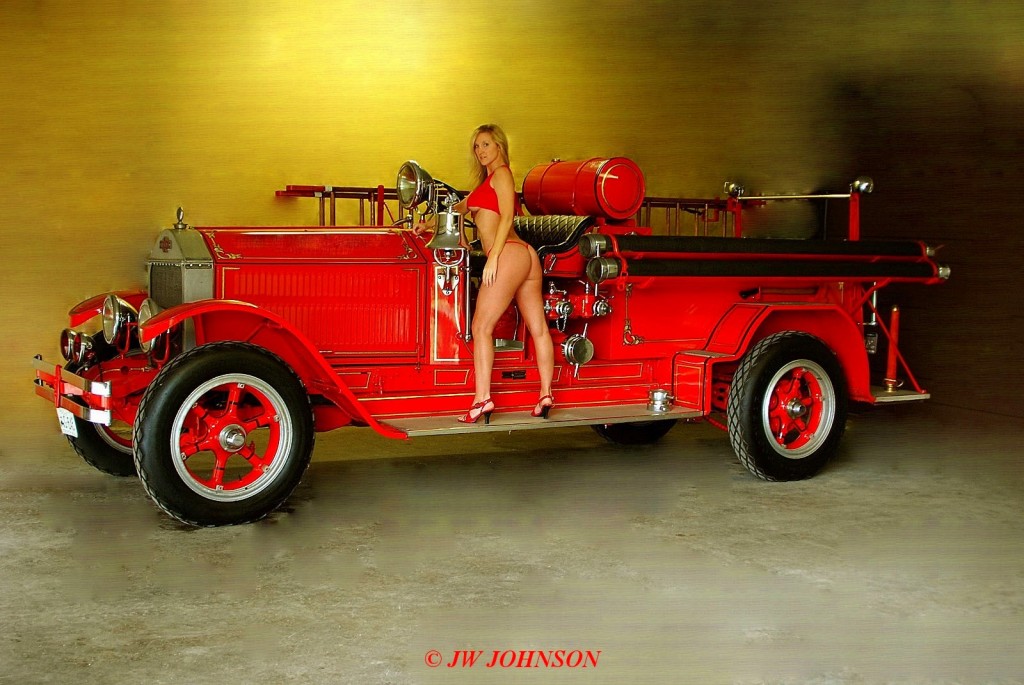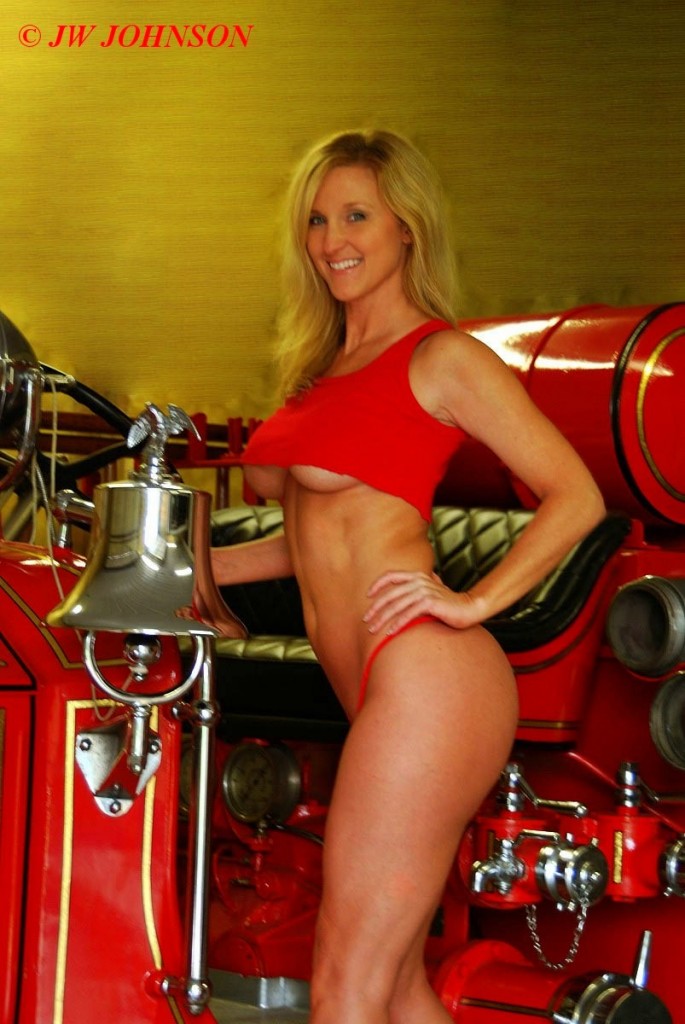 Thanks again Jackie and Justin…great shoot in Kentucky…my friend who owns the truck really enjoyed the images too.
My next shoot was with another hot blonde named Jimmie, who I have known for several years, and had the opportunity to work with her for a couple of years before she moved out of state to a dream job….we started with chaps and finished her test session with fire gear….
…she did so well and enjoyed it so much, we decided to shoot again the next day, this time to see about getting her into FIrehouse Girls work….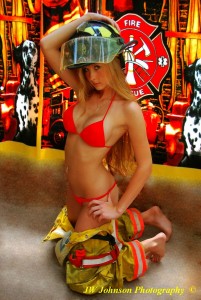 …and she enjoyed this session so much, we decided to schedule another session a little later when she had more time to shoot, this time we could shoot some inside and some outside…talk about a great model to work with….stay tuned for more of this babe.
 My next model was also a hot blonde, from the northeast part of the state…seems TyAnn had heard about my work and contacted me to see if I would be willing to help her update her portfolio. After one look at some of her images, I was definitely on board with that idea fast….she had a few years of modeling experience and was easy on the eyes as well, and not afraid of anything….I took a few images of her in and out of lingerie first….she wanted to shoot the fire gear so naturally we got into that pretty fast too….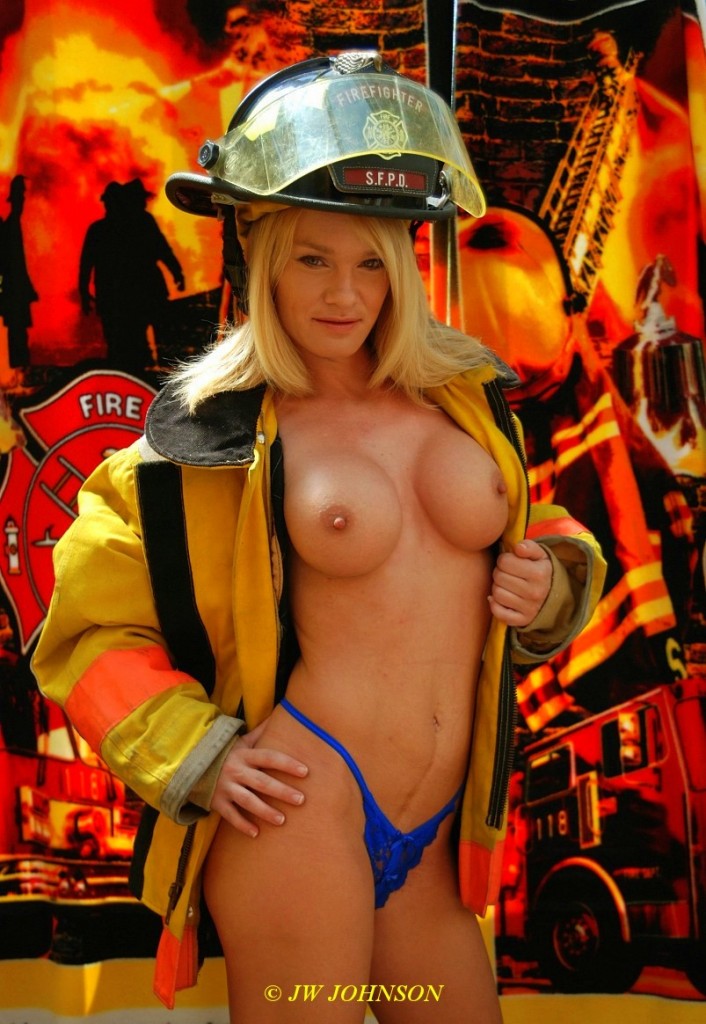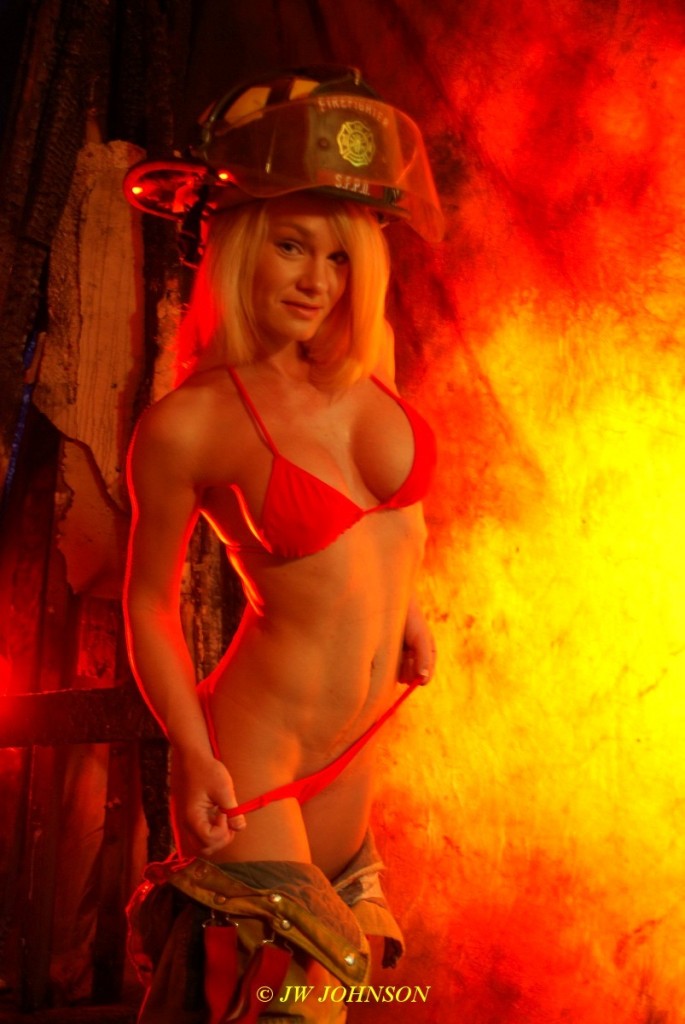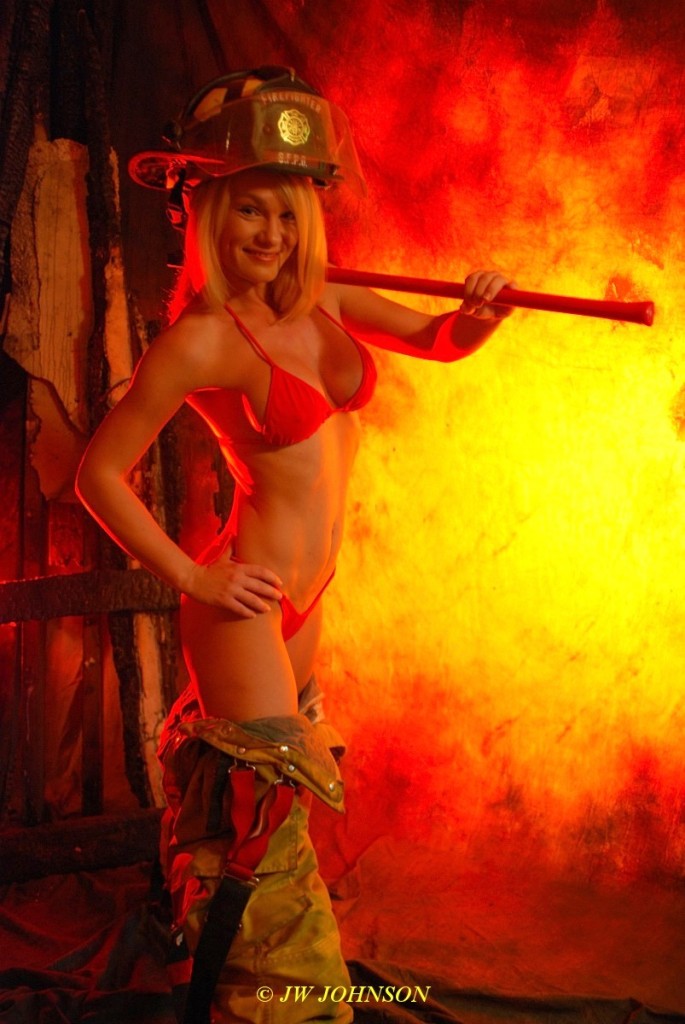 Working with Tyann was alot of fun and a great way to cap off an exciting year of shoots.