I stopped off in central Illinois and photographed a new guy earlier this year and just now received authorization from him to post his photo shoot. I was returning home from one of my  trips and met up with Brian at his house. we had decided to shoot a few there and then some outside…Brian has a hot sexy look and build and is in his mid twenties, and has a tattoo or two as well.  He was wearing jeans when he answered the door and nothing else and looked very hot….
…after a few minutes of small talk,  he soon made it clear he wanted me to shoot a few nudes of him as well, inside his beautiful home…..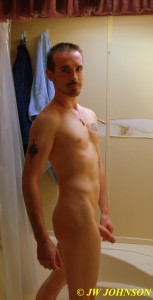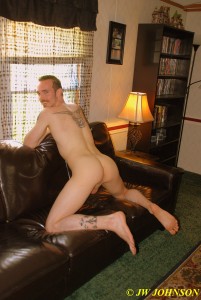 …..and he made it very clear that he was very comfortable showing off everything. He wanted to shoot some outside so we then drove to a nice location nearby and shot in the great outdoors….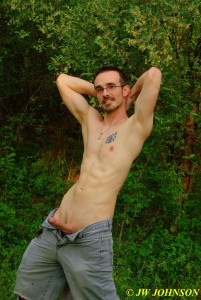 …and soon he made it known quite well that he is just as comfy outside as he is inside when it comes to showing off his build and body…..Brian was a lot of fun to work with, very hot guy and has a great tight toned build too.  I hope to be able to shoot with him again…there are some beautiful locations in southern Illinois that lend themselves well to outside photo shoots. Thanks again Brian.