I was pleasantly surprised to hear from a hot looking guy named Bobby, a few weeks ago, by email…he and I have been talking online about modeling for several months, and he decided he wanted to get started and asked when he could come down and shoot some images with me. We decided on a Sunday that we were both off and he drove down to shoot with me. While I had seen photos of him online, I was again pleasantly surprised to find out that he looked even hotter in person….so I had a feeling at the door that he was going to work out very well as a model. We sat down and discussed his goals in modeling for a few minutes and I found out that he wanted to get into nude work and go as far as he possibly could…we decided to start shooting in the barn and I began shooting him in his holie jeans….
…and I was immediately impressed with Bobby`s hot looks, hot build, and dazzling smile…very sincere and very sexy….but he had a hot serious look as well….
...and within a few frames, I knew I had a hott natural model on my hands….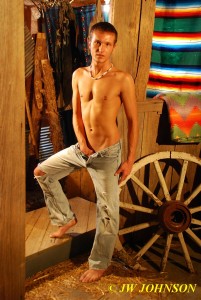 ..and within a few minutes, I found out that I had a hot boy that grew up on a farm and was very comfortable shooting in the barn setting whether wearing jeans …..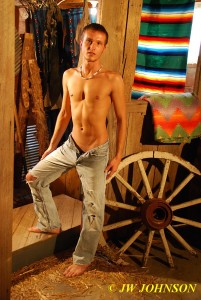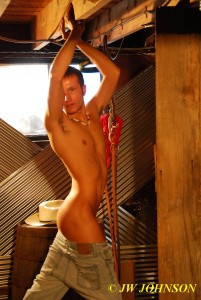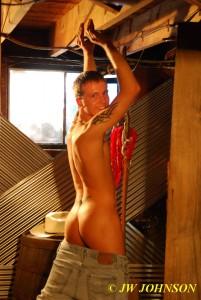 …overalls….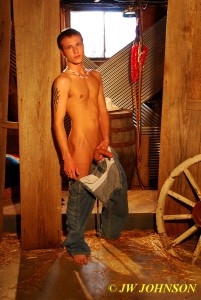 ..or just cowboy boots….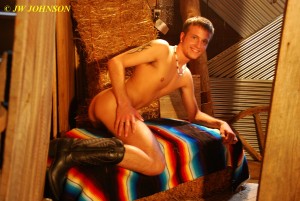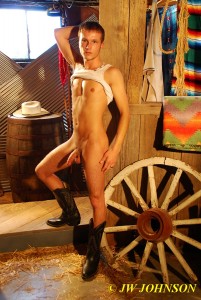 …what a show off this young man is….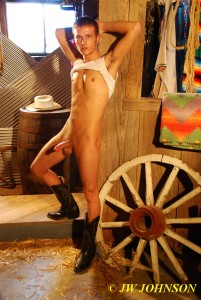 …..well it was getting a bit cool in the barn, although you couldnt tell from looking at Bobby, so we decided to go upstairs and shoot some underwear images for a bit…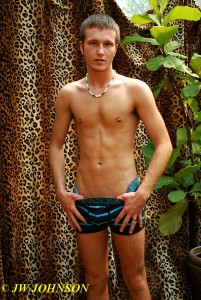 ..he had brought some colorful briefs and thongs with him…….
..so I shot him in a few of each….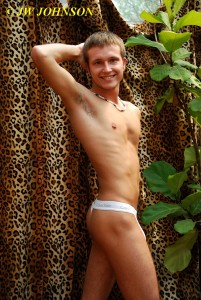 …and what a teaser in addition to being a flirt….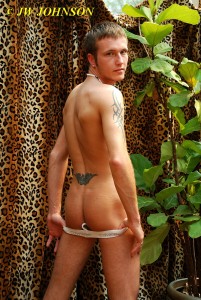 …after shooting the underwear, I had him try on a singlet……he was going to bring one but couldnt find it….he looked quite hott in this one and decided to do some erotic images as well…
…then I told him to peel them down and give me a mean look, so here is his mean look…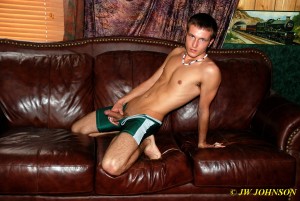 ..then he stripped down completely and we shot some art nudes….
and some erotic hard nudes….since one of his goals is to get into some video work…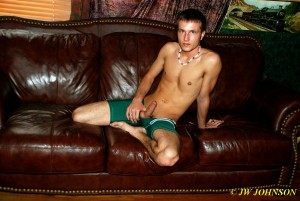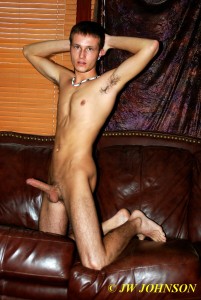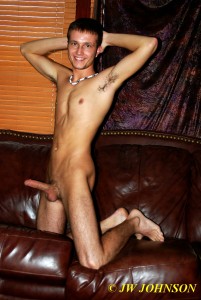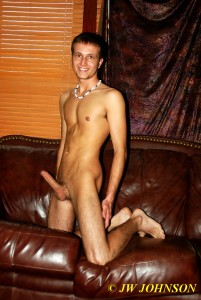 and that sexy smile too….
…I found out he looks great in fire gear too…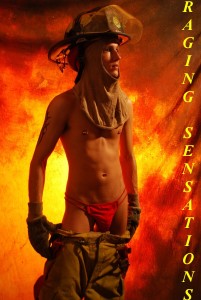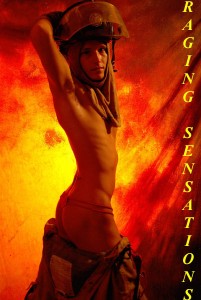 …and I`ll leave you with his dazzling smile and sexy looks until the next shoot….