About six months ago, I shot a cute French heritage guy by the name of Randy, from southern Missouri and soon enough, he returned interested in doing more extensive modeling, so he graduated up to nude modeling soon enough and became a frequent flier working with me and some of my photographer friends…in this next session, we started off with some windowlight images….
…and the next session I shot him next to the Christmas tree in some innocent nude images….  
…and then in his new shirt and out of it as well….
…and then I put him in some fire gear…..he looked SMOKIN HOTT in it….
…and one day he dropped by right before we had a great sunset outside…so I put him in the hot tub in the sunroom and shot him with the gorgeous sunset illuminating the windows behind him….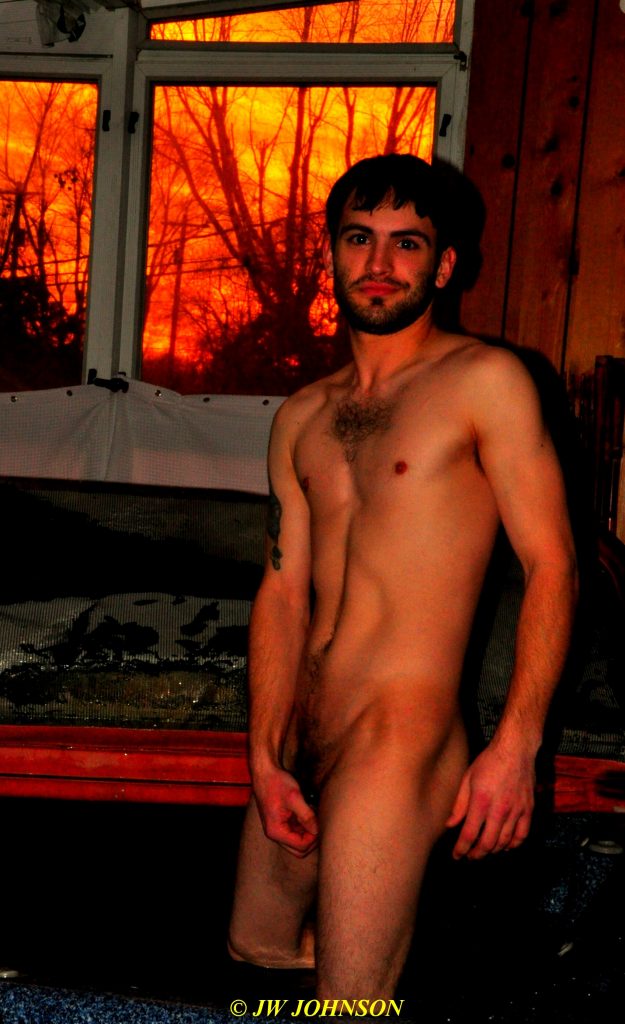 …our next session was high key contrast….
…he continues to improve with experience and has become a very sexy guy to work with….