Well Bobby came down a couple of weeks ago to shoot with me and my new photographer friend Bobby D, and we decided to shoot some outside images at the farm this time, so Bobby and I drove over and met Bobby D outside town and lead him to the farm. We arrived and I introduced both Bobby`s to Mike and Andy, our gracious co-hosts and owners of the farm and after a few minutes of small talk, we got started shooting with Model Bobby.
We started out on the front porch of the farmhouse and had him dressed in holie jeans to start out…we were joined by two farm cats and a few hummingbirds as well…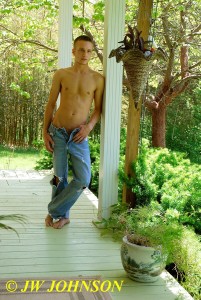 …as you will see in some of my photos of Bobby, he is looking away…and this is mostly a result of him working with Bobby D and me just shooting a few along the way while I helped Bobby work with him, mainly giving some pointers and help along the way. I`ll just include the highlights of my part of the shoot…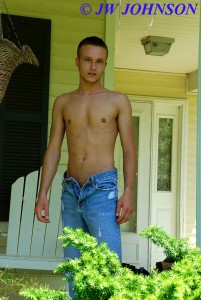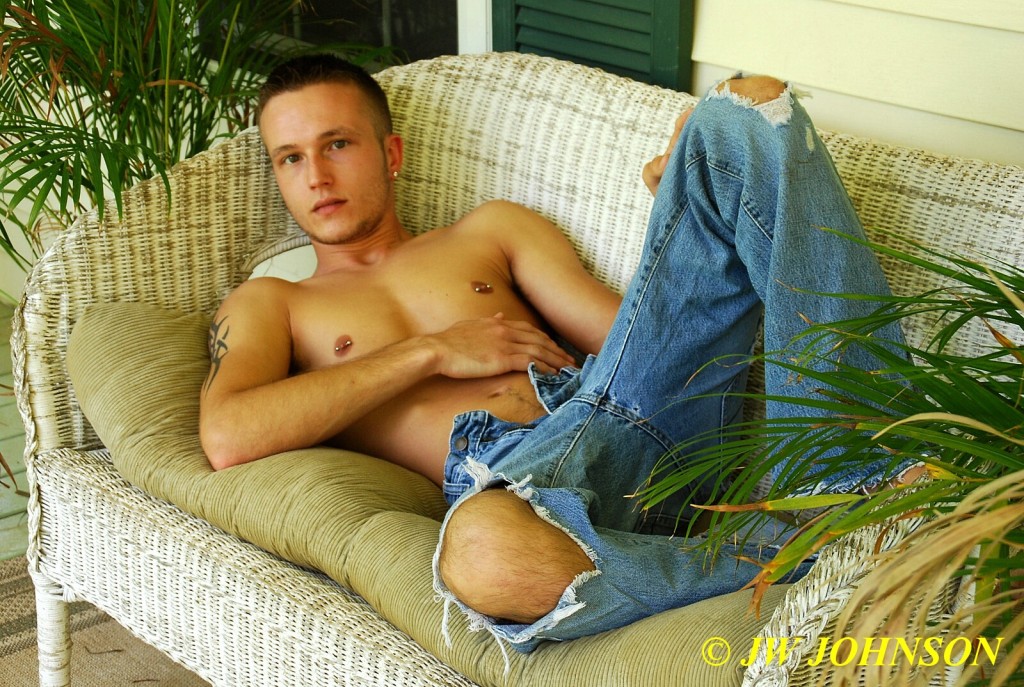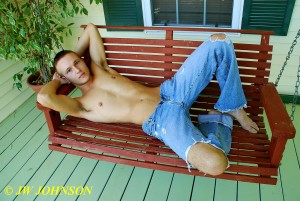 and then we saw the swinger, Bobby, in action. 🙂
then we moved around to the iris beds….
and then we worked the old stone building on the farm, one doorway and one window for light inside…
we opted to use the window for the sole light inside…...its quite pretty light when used at the right time of day….we then went to shoot the cellar stairway….a tight but very usable place to shoot photos...
then we headed to the haybarn and told Bobby to show us the farmboy and cowboy in him…he was raised on a farm and we wanted to see the unbridled spirit of the farmboy now….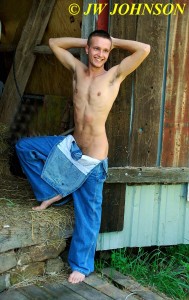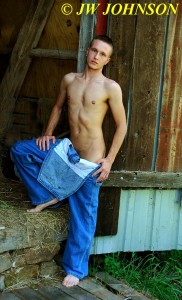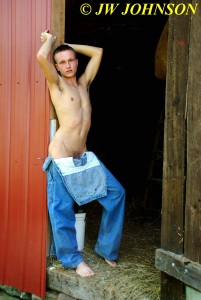 and boy does he like to show off alot….quite a tease….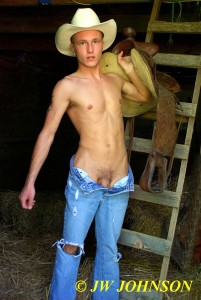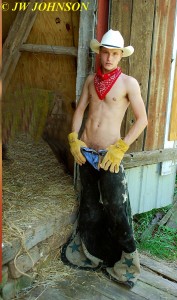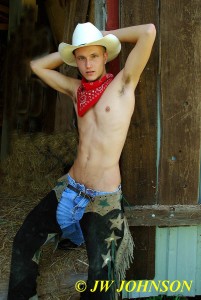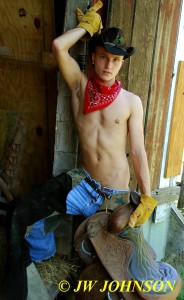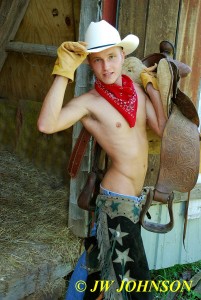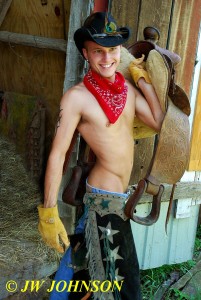 ..and then we went inside the haybarn and shot some nudes….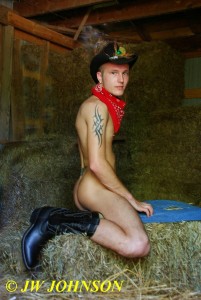 …and then we went outside with one of the horses, cause Bobby had a request to shoot with a horse in the buff…so we shot both of them in the buff…….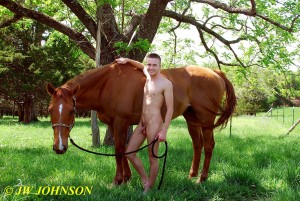 …so we went out to the field and Mike introduced Bobby to one of their horses named….what else but…. Bob, of course.  🙂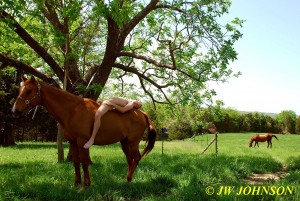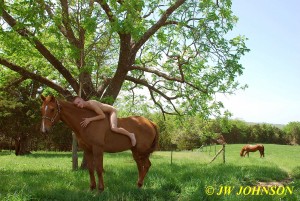 ..and they looked like a matched pair…....and there you have it…Bobby B`s  second shoot with me as a model and Bobby D`s first shoot with me as a photographer. 🙂