Early in April, I had the pleasure of working with a hot new babe called Laina…she came to me with some  modeling experience and the desire to add to her port and also to get into a new craze called Firehouse Girls, so that is what we shot for initially, and then later on she let me shoot some other types of work with her as well….she was not only easy on the eyes but a gorgeous babe to work with, great personality as well….
Now, mind you, these were test shots of her, and they turned out way better due to her modeling ability, than normal finished images after working with someone for a while, and this was her first session with a working photographer…..stunning model…..
One thing is for sure, she was a natural flirt and def knew how to work anything she was wearing to the full extent of it….
Jimmie came back in April and worked with me again…this time she wanted to shoot some images that she could submit to Maxim and possibly PB Magazine, so we first started out with some fire gear images again….and again, she looked stunning and gorgeous….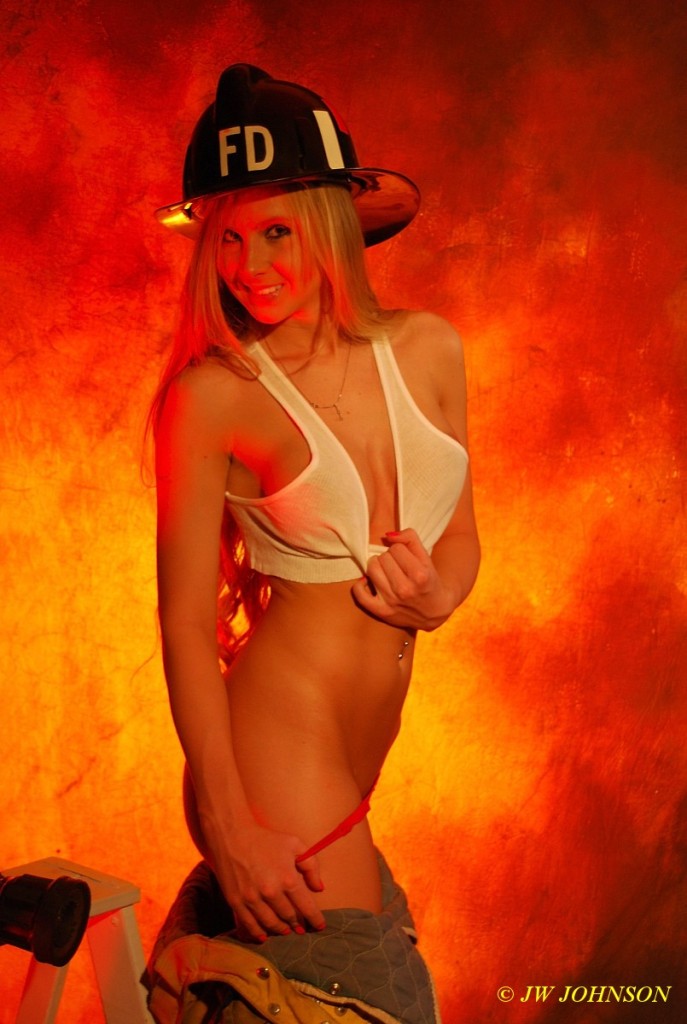 …..and then to the barn for some cowgirl images….
…after this session, she decided she wanted to come back in July and shoot some more, maybe some outside images this time if we had good weather for it. A few days before she showed up to shoot again, I was contacted by Sheena, a model in the southeast part of the state, and she wanted to come up and work with me on some newer images for her portfolio. She liked to shoot glamour and nude images too, so I was able to work with her in early July. Sheena is a former dancer and a blonde knockout too, and she likes to flirt all the time in front of the camera, it shows in her images….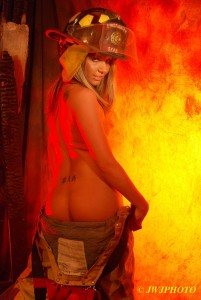 If you haven`t figured it out by now, she had a nice ass and set of shapely legs, and really enjoyed showing them off....
My next model a couple of weeks later, was a Fox named Patti…she made it quite clear up front that she, like Sheena, enjoyed shooting nude much of the time, which was just fine with me…..we started with lingerie….
…but she really turned on the tease and flirt when we started shooting with denim and cowgirl wear in the barn….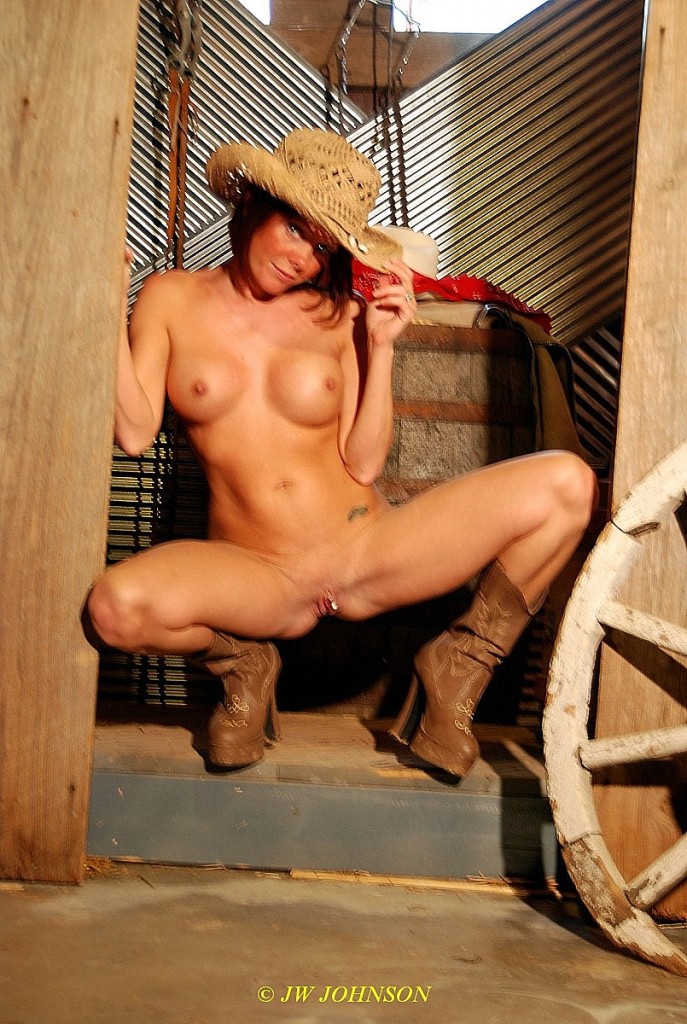 …and then she really turned it on with the fire gear…we had a great time shooting, she has a bubbly personality and infectious smile too….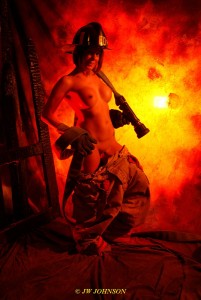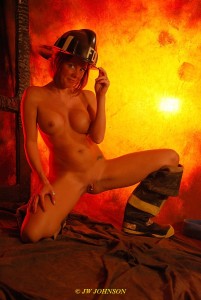 True to her nature, Patti was a total foxx to work with !
In September I traveled down to southwest Missouri and worked with one gorgeous gal there, she had been modeling for a few years and was very experienced as well as very easy on the eyes…I photographed her at the suite I was staying in as well as the waterfalls….Aiyana was great to work with….we started out down by the bigger rocks….
….and then we switched to swimwear and moved out by the falls….
…we returned to the big rocks and she put fire gear on over the swimwear….
…as I said, one hot babe to work with here…thanks again Aiyana. Then in October, I had the great fortune of getting to photograph a gorgeous gal that I had been talking to for over a year…Kristen agreed to come out to work with me on one of our mutual days off…she was working two jobs at the time…and we started off in the barn…talk about a gorgeous natural flirty model…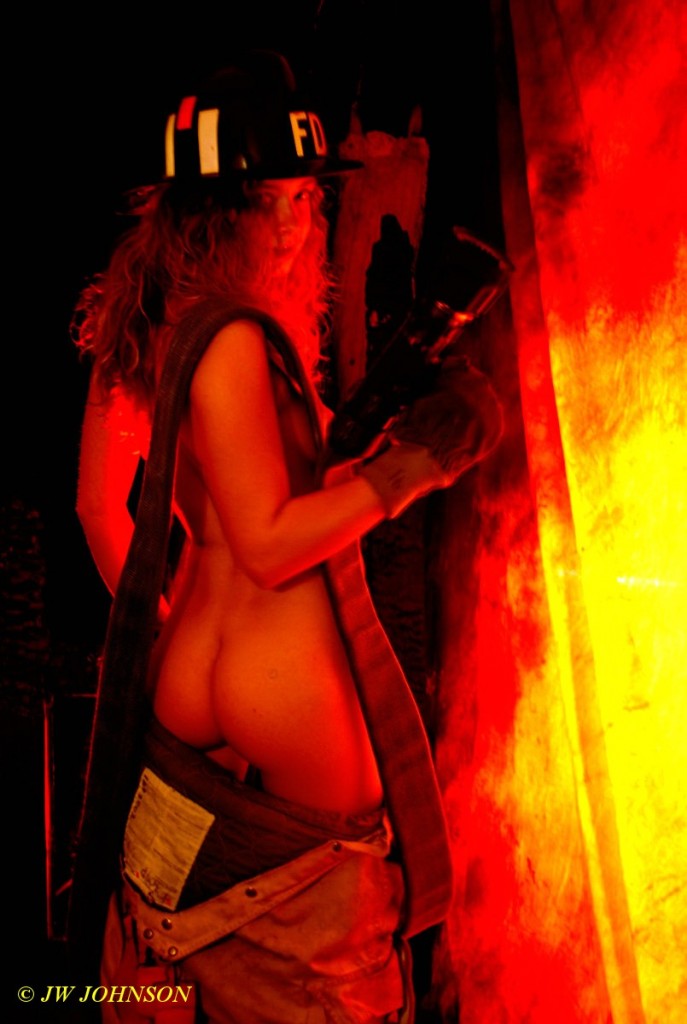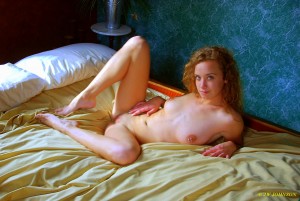 Kristen decided after that first session that she really enjoyed the nude work and wanted to do more of it, so she came back a week later and shot with me again….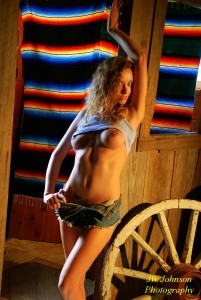 …and while there, she asked about shooting again in a few weeks with me, and I told her I would be down in Arkansas on vacation…she said she sure could use some time off…so I invited her to go down there with me and she accepted…I rented a log cabin on a beautiful lake down there and we had a lot of scenery to work with on shoots there…I actually worked with several models down there that weekend…and one of my photographer friends from southern Arkansas joined me in working with Kristen that weekend too….Randy works with Hawaiian Tropic models alot in some very exotic locations….he really enjoyed working with Kristen too….I took these before Randy arrived that evening to work with her…she looked more relaxed than I had seen her in a long time….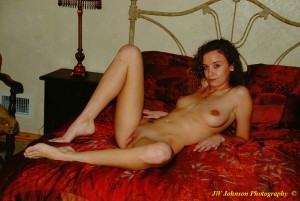 … I let her take the master bedroom and we started shooting again the next morning after she woke up and took a nice long shower….again she looked gorgeous and well rested…..she started out with one of my dress shirts with the morning sunlight illuminating her beautifully….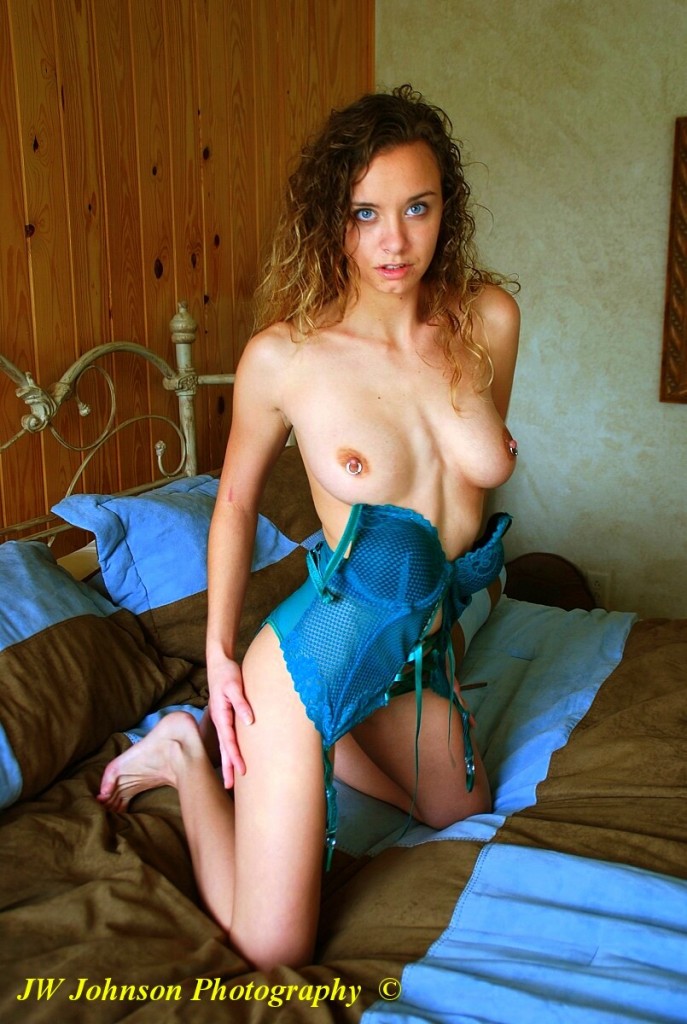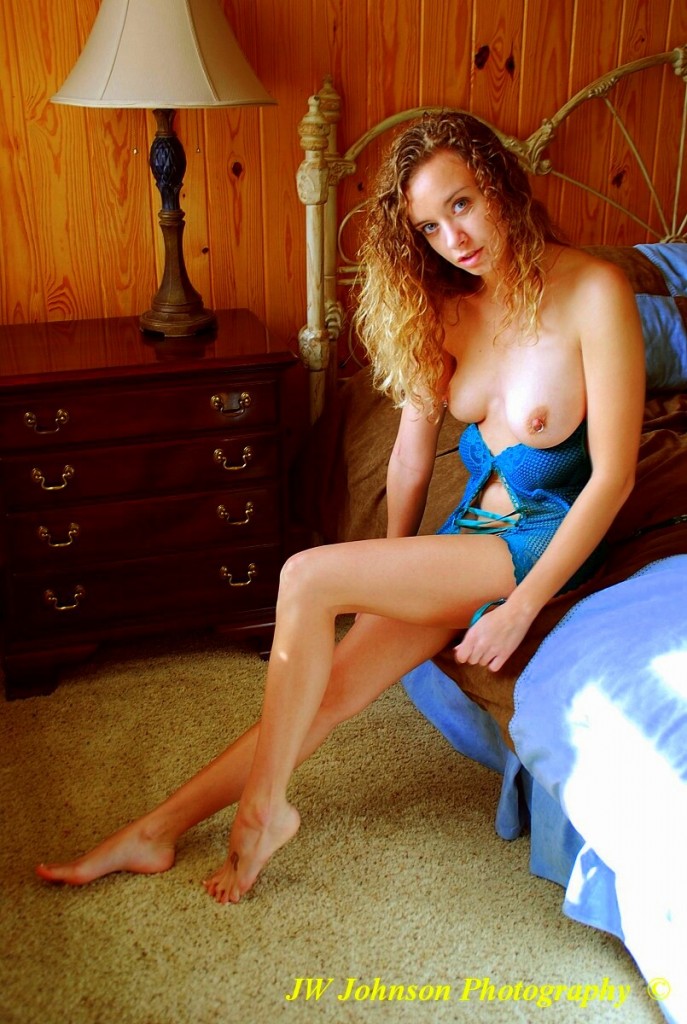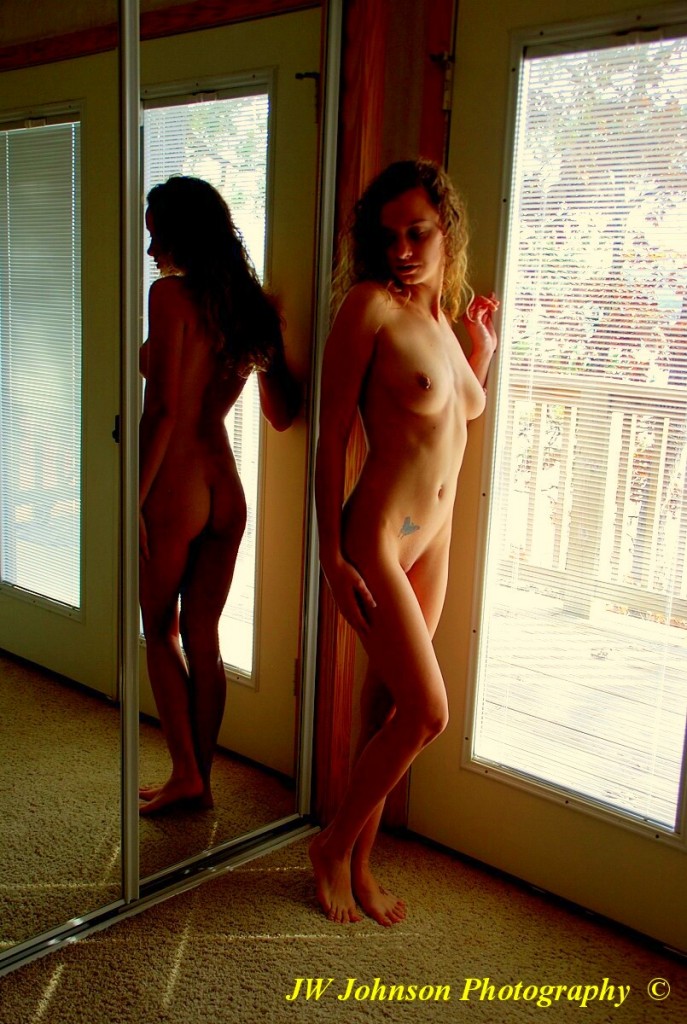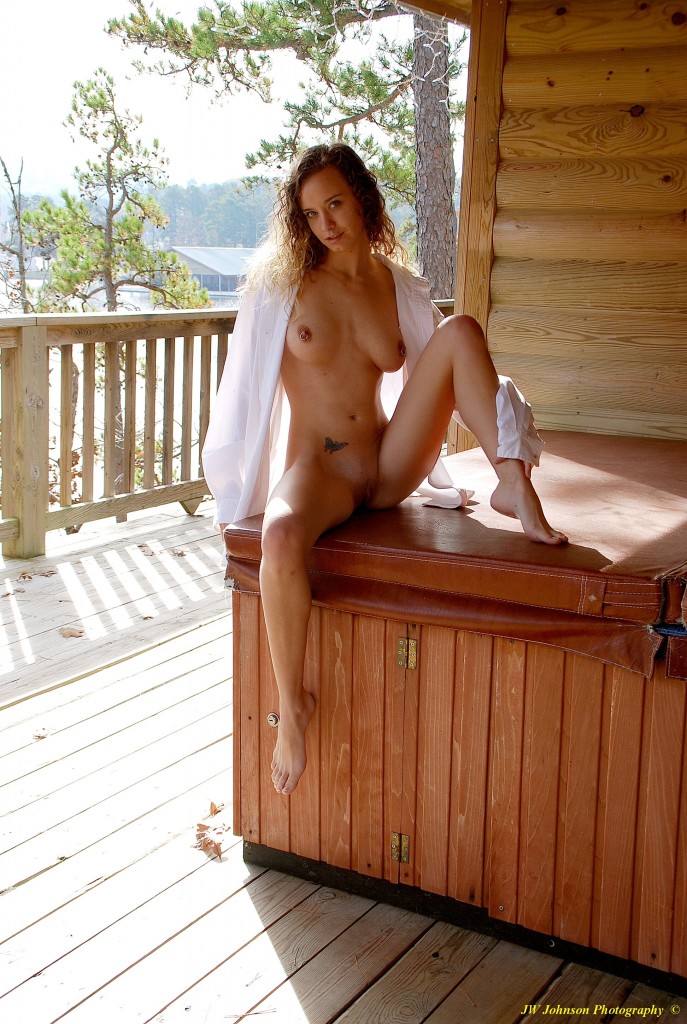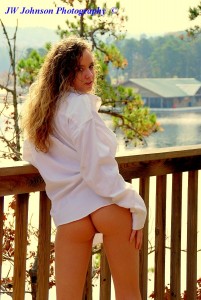 …then we loaded up and went to have some breakfast, and then drove over to a neat garden spot that is quite popular down there….one of my male models from Hot Springs, Randy, met us there too…starting out in a wedding dress….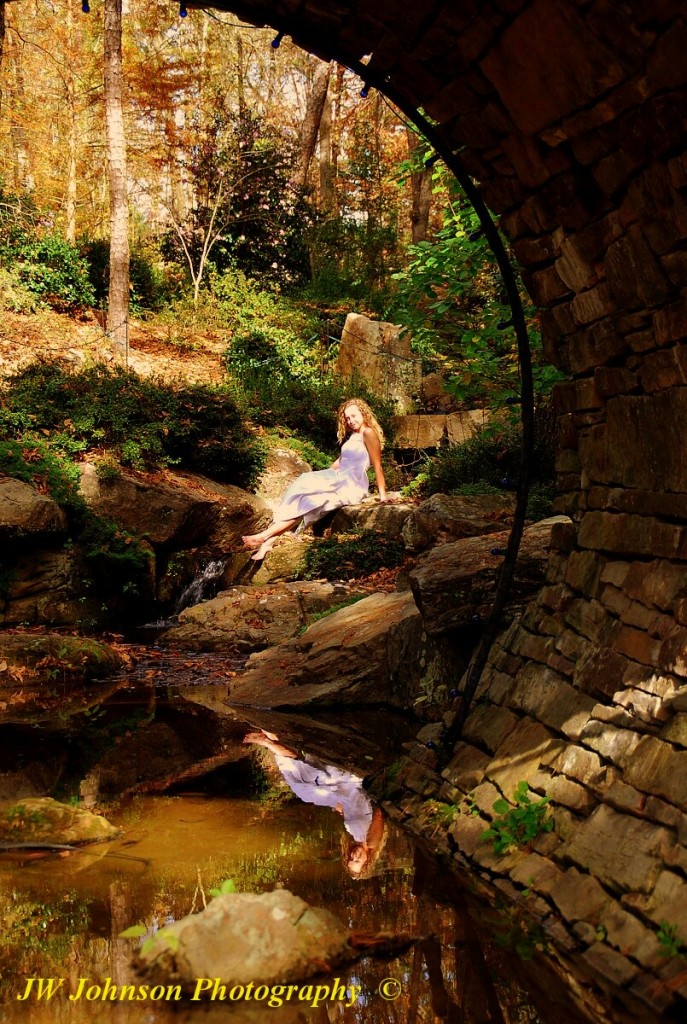 …and then we switched to a hot pink with yellow accents bikini….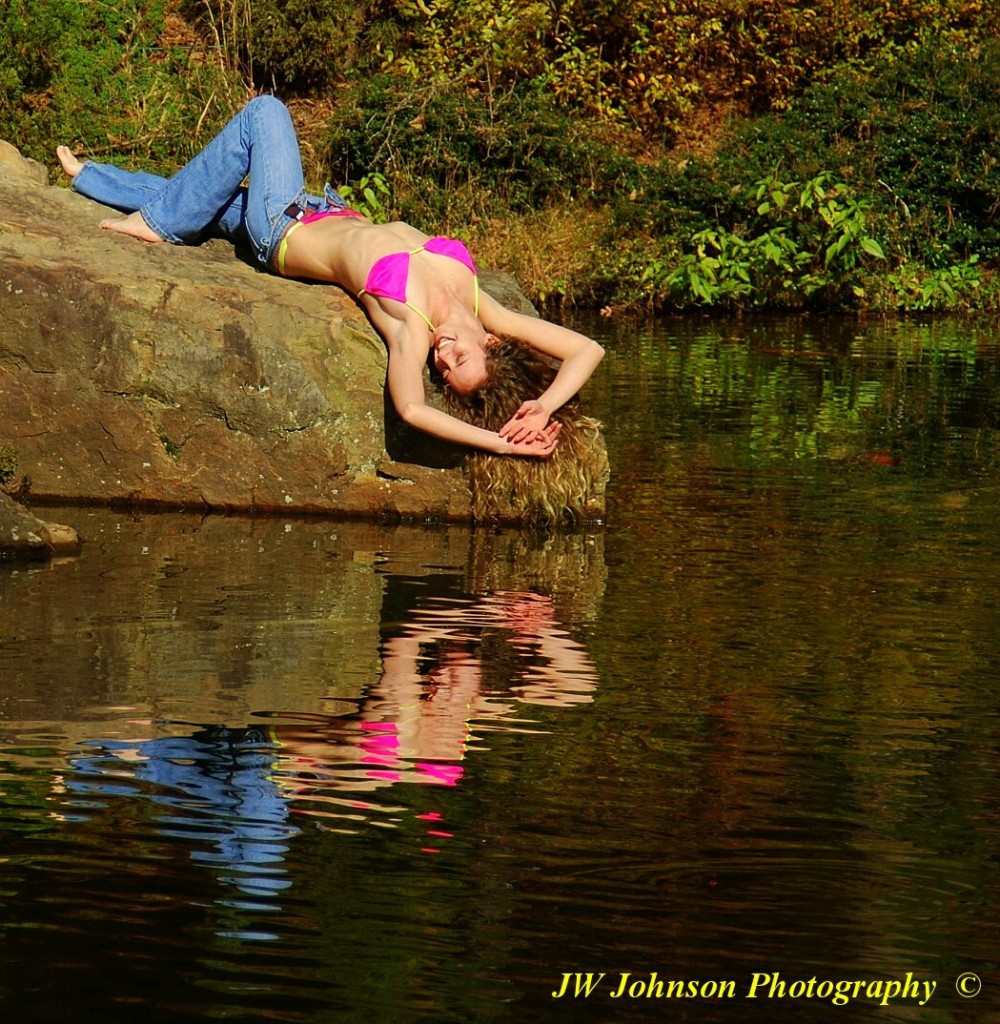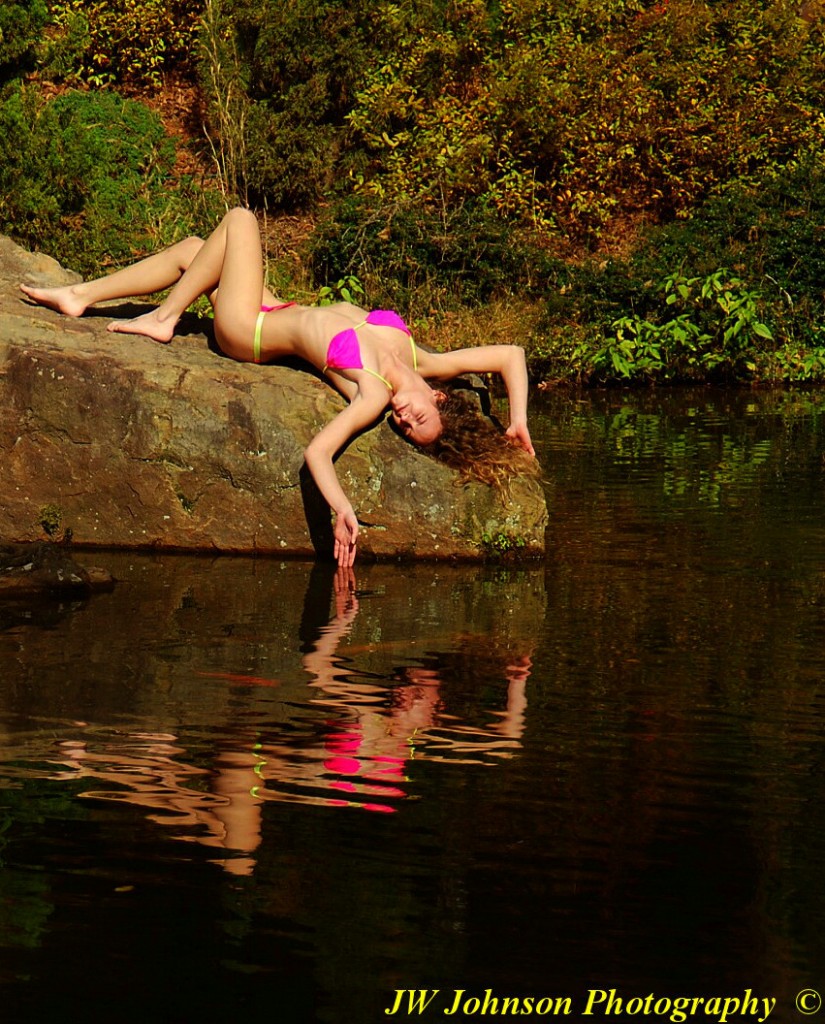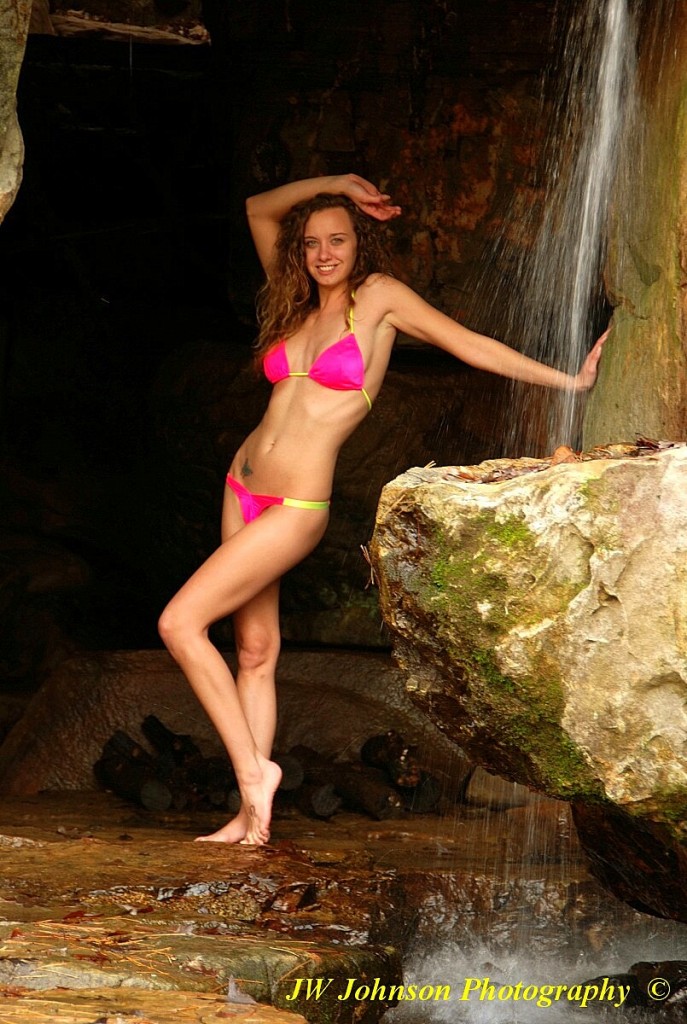 The next day Kyle, one of my St Louis models, came down to stay with me and model for me as well….and during the late morning, I worked with a sexy couple from central Arkansas, Nikki and Taylor…Nikki and I had been talking for some time about modeling work and I had invited her to come down and shoot with me while I was there…one of my photographer friends near Little Rock had recommended her highly…lucky for me, she brought her hot guy named Taylor with her…although he had never modeled before, he certainly had the looks for it and as it turned out, a hot build for it too…I was able to talk him into giving it a shot as well…I started with him in some fire gear while Nikki picked out some lingerie to shoot in….
…they looked great together so I took some images of them together in these outfits…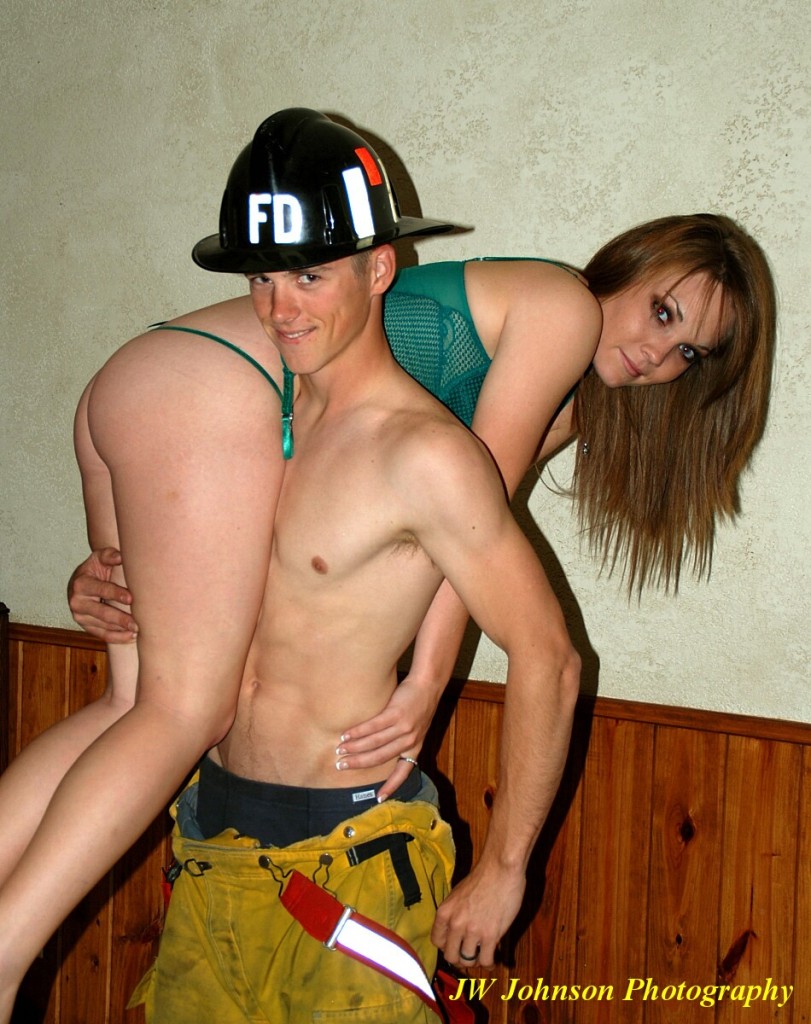 …and then I photographed Nikki alone for awhile….I did tell Taylor I looked forward to shooting with him again later in the shoot tho….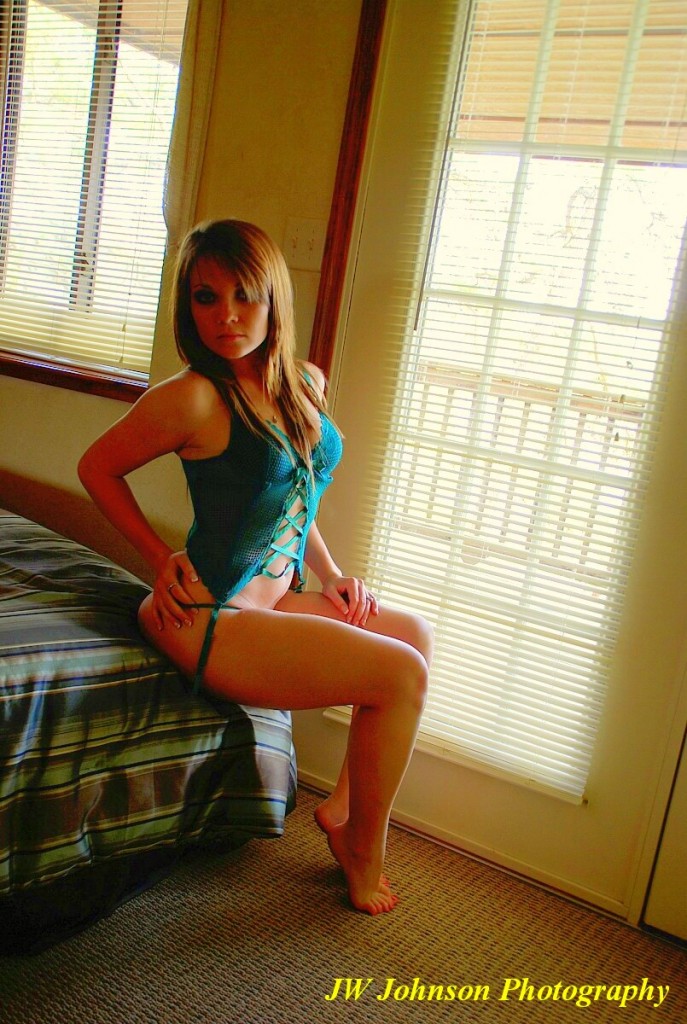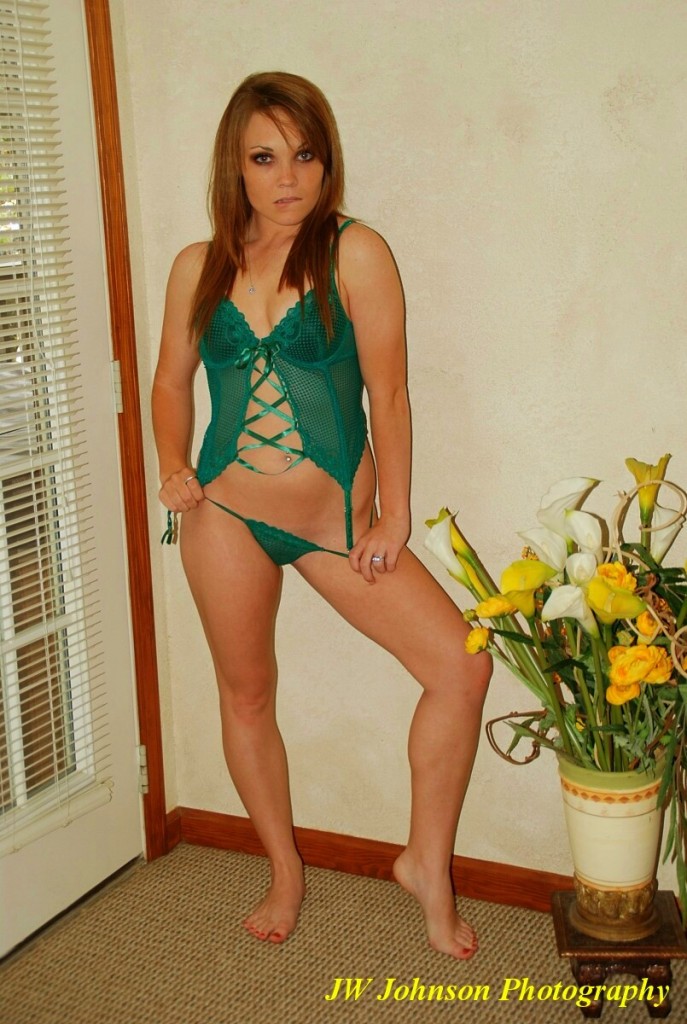 …by this time it was early afternoon and another referral by DJ showed up to work with me…Kai is a tall hottie that had worked with DJ extensively and after seeing my work, he wanted to work with me as well…we all loaded up and headed over to one of the waterfalls I have shot at extensively on my trips down there…we arrived with a couple of hours of daylight left, it sits in a deep canyon and is more of a morning place to shoot at, but we were able to get some great images that afternoon….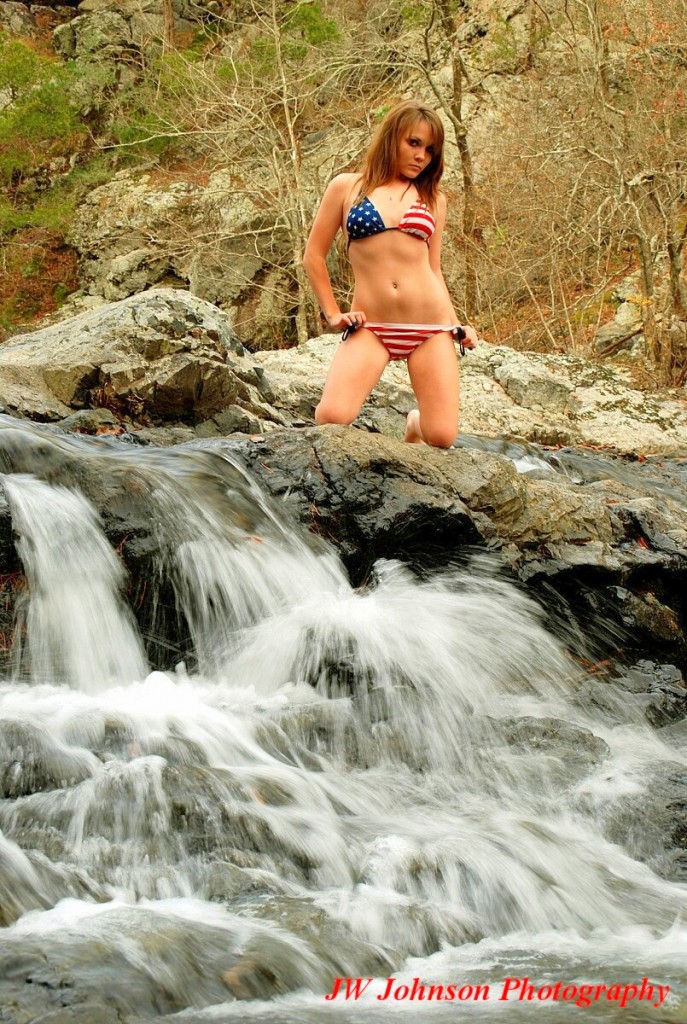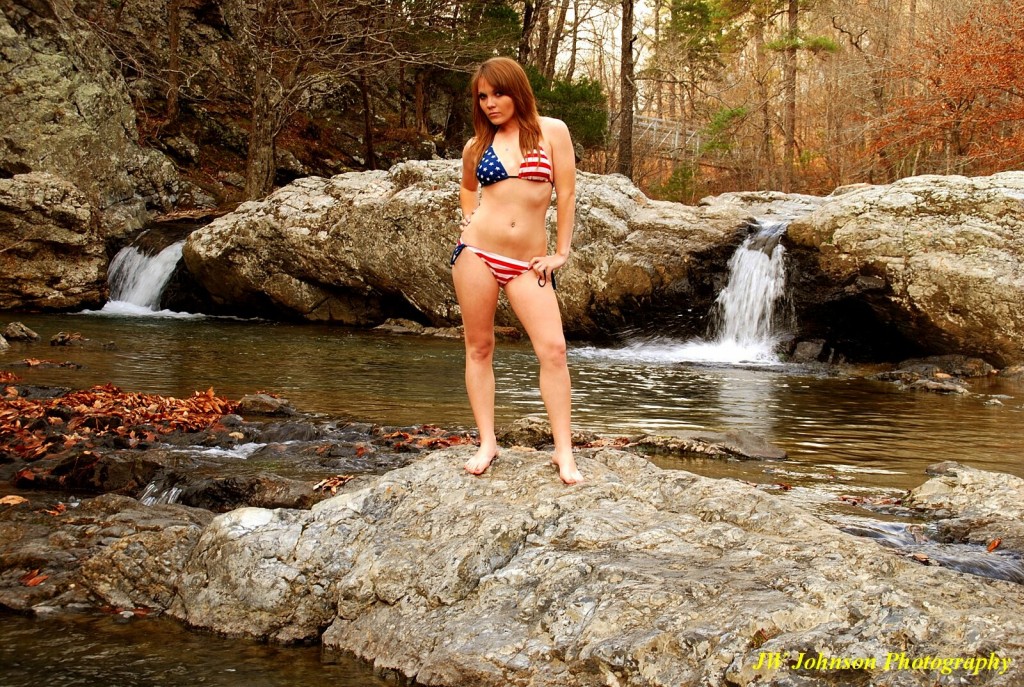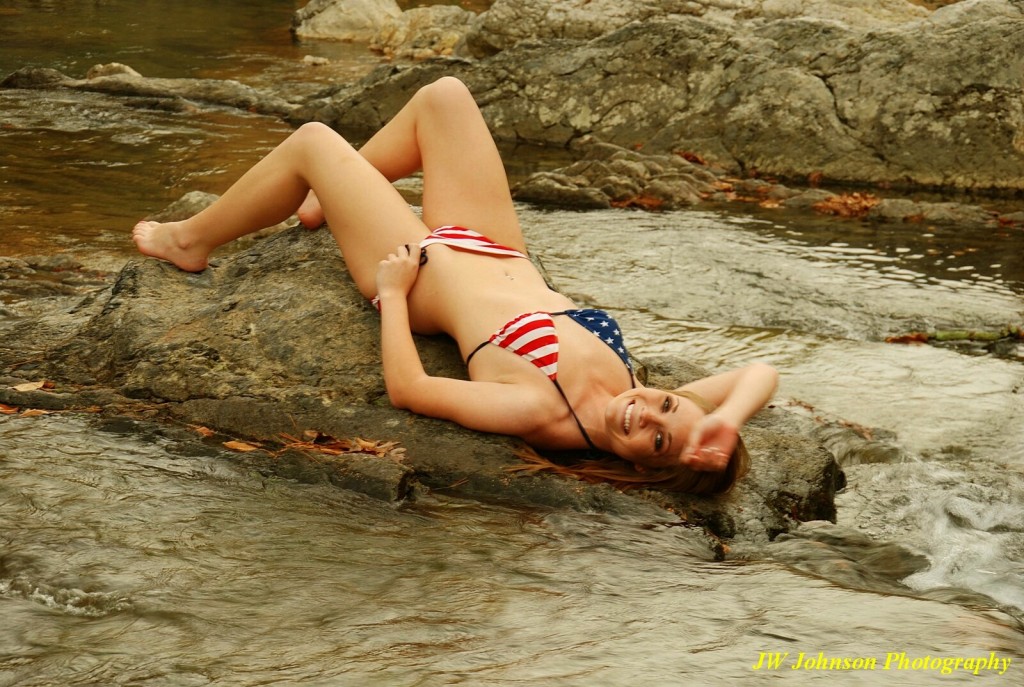 …and my last babe of 2009 contacted me in December, interested in some new images for her portfolio…Alisa was a knockout Russian babe….gorgeous….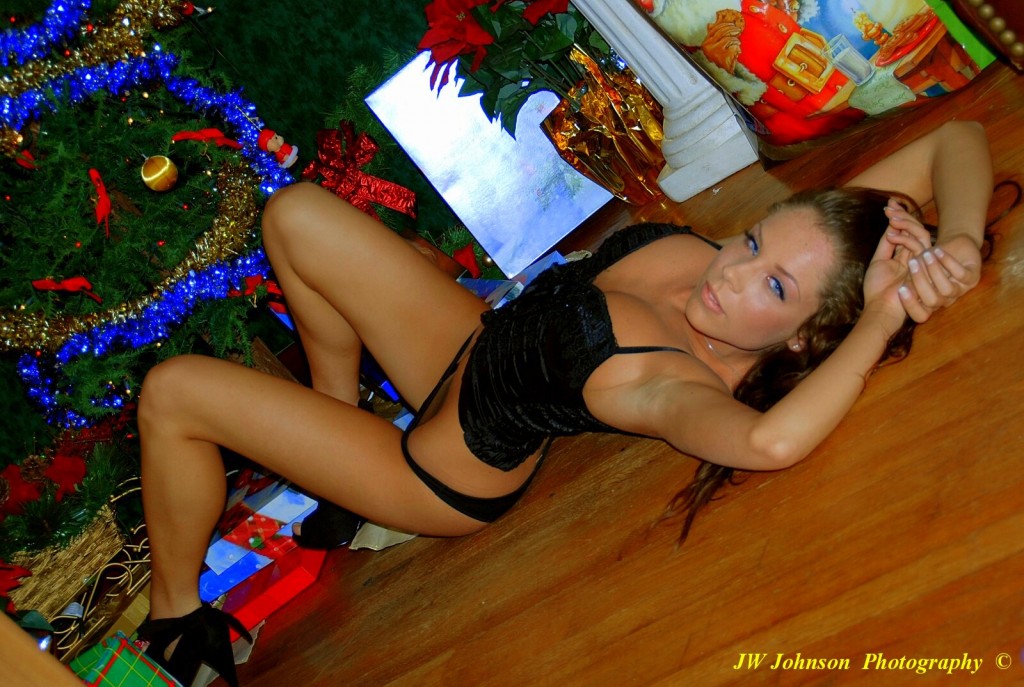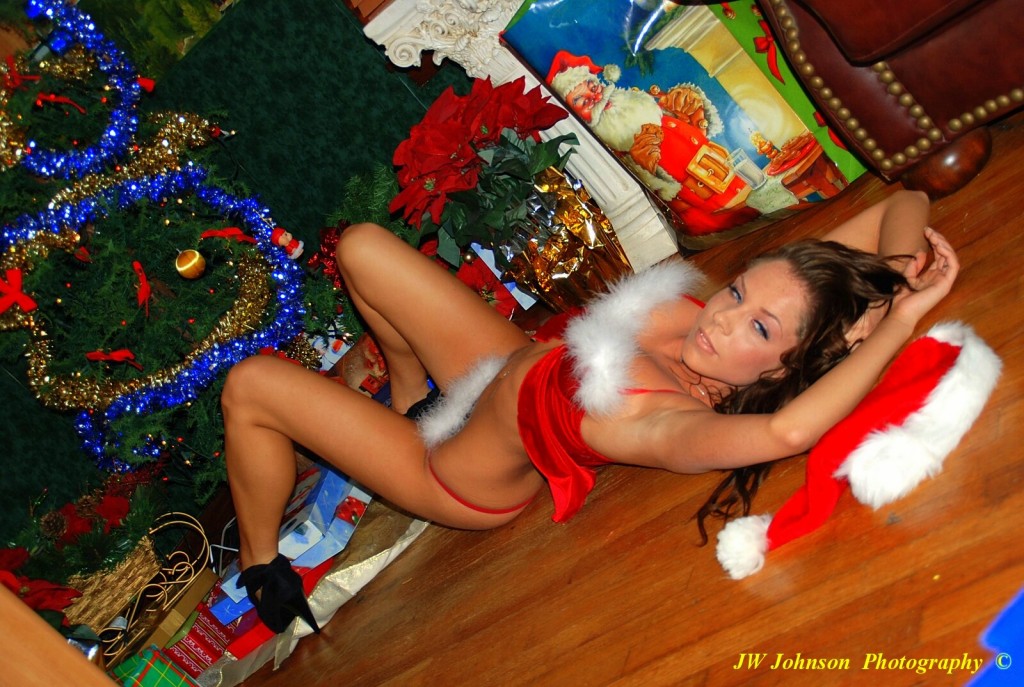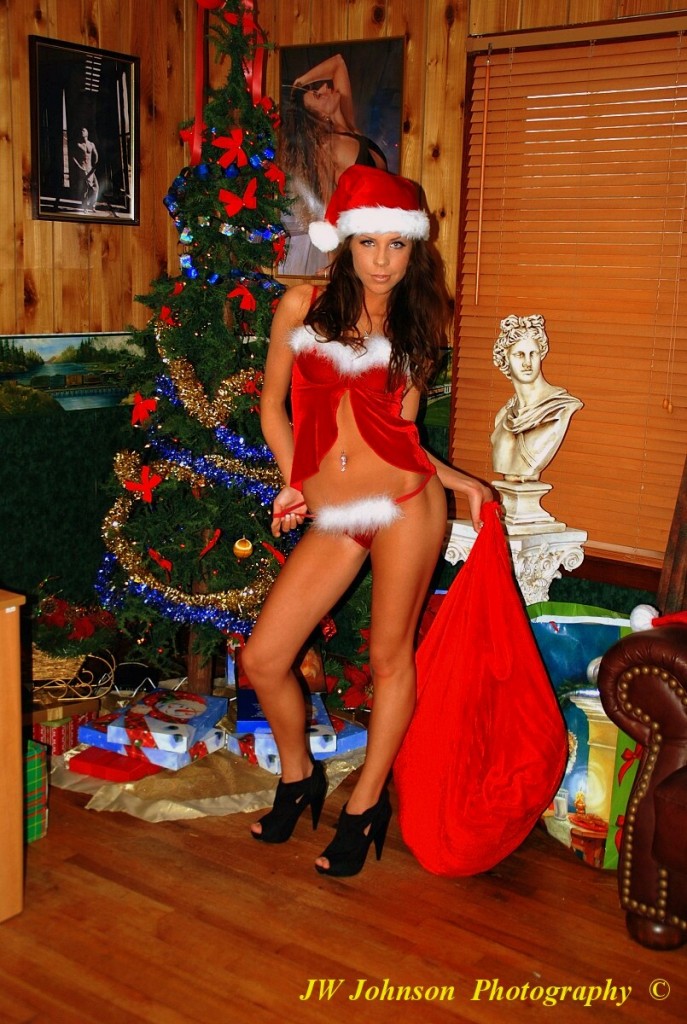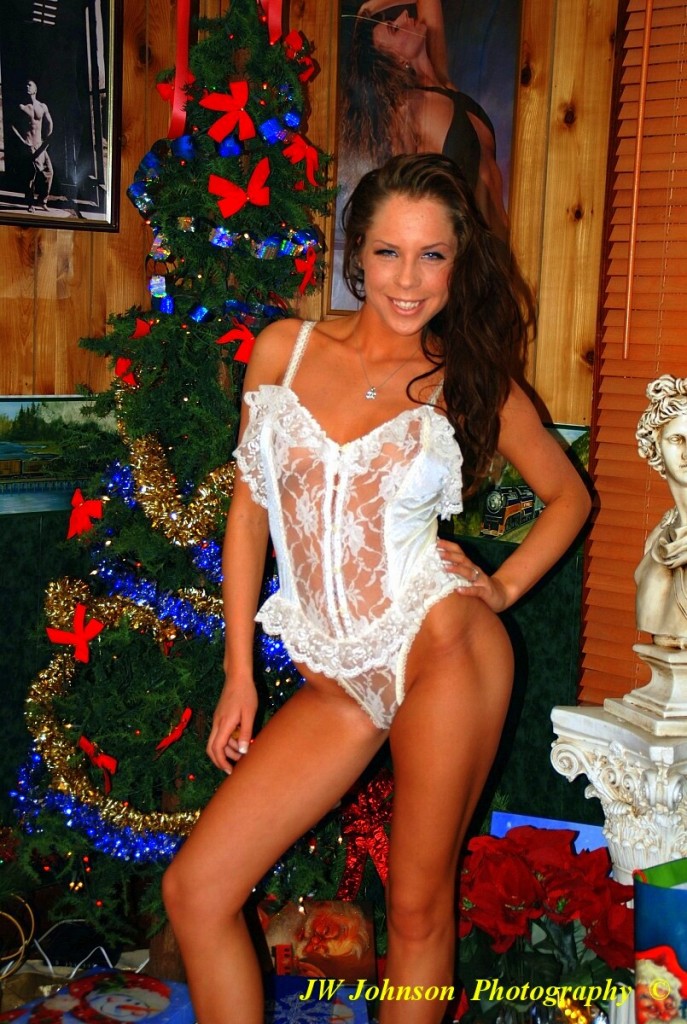 …and just like that, Alisa was a stunning finish to my season of 2009 !!