I heard from one of my Illinois models back in October who was going to be doing some shopping in the St Louis area and wanted to come down and shoot some newer images with me, so I booked him for a four hour stretch and set him up with Brad, a friend of mine who also wanted to work with him on some images as well. Charlie showed up on time and after catching up with him on his college life, I allowed Brad to work with him first…Charlie is one of those natural flirts that enjoys glamour and nude print work both. Brad started shooting him against a black backdrop with some props and posing furniture….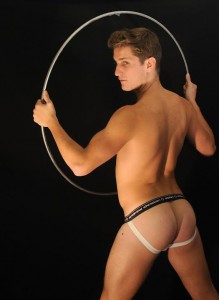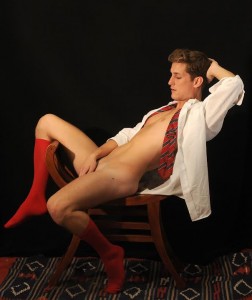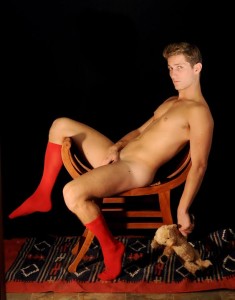 …and after Brad worked with him for about 90 minutes, I started shooting him in the barn where he looked good in jeans and chaps….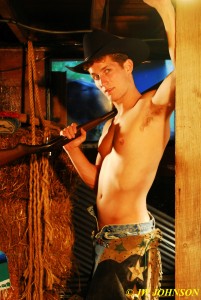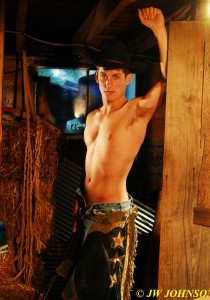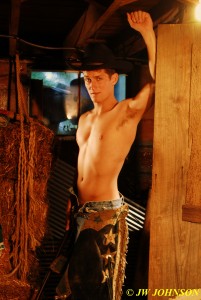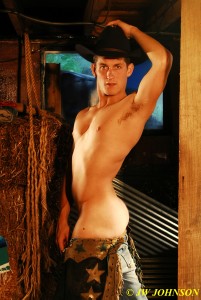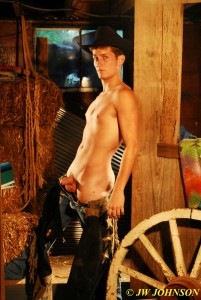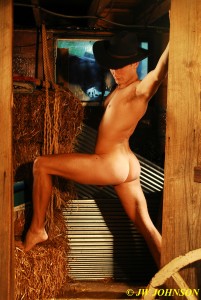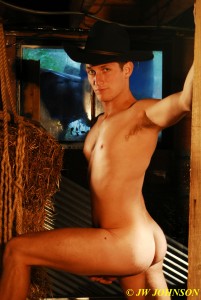 …and then I worked him in some fire gear too with firelight….where his innocent looks and beautiful toned build really shine….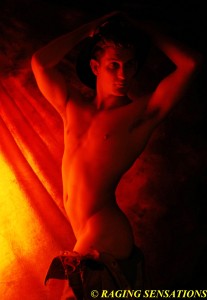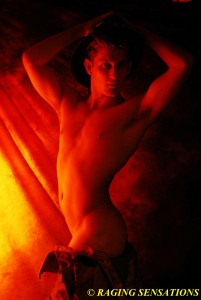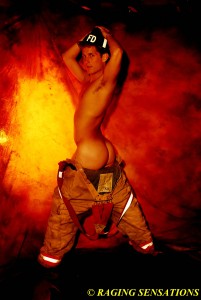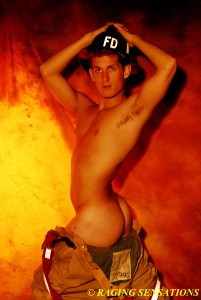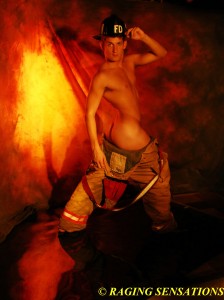 …as usual, Charlie is always alot of fun to work with…look forward to the next time I get to work with him. Thanks for coming down to visit Charlie….